Originally posted by SweetNeeta
From twitter: courtesy Manish Gupta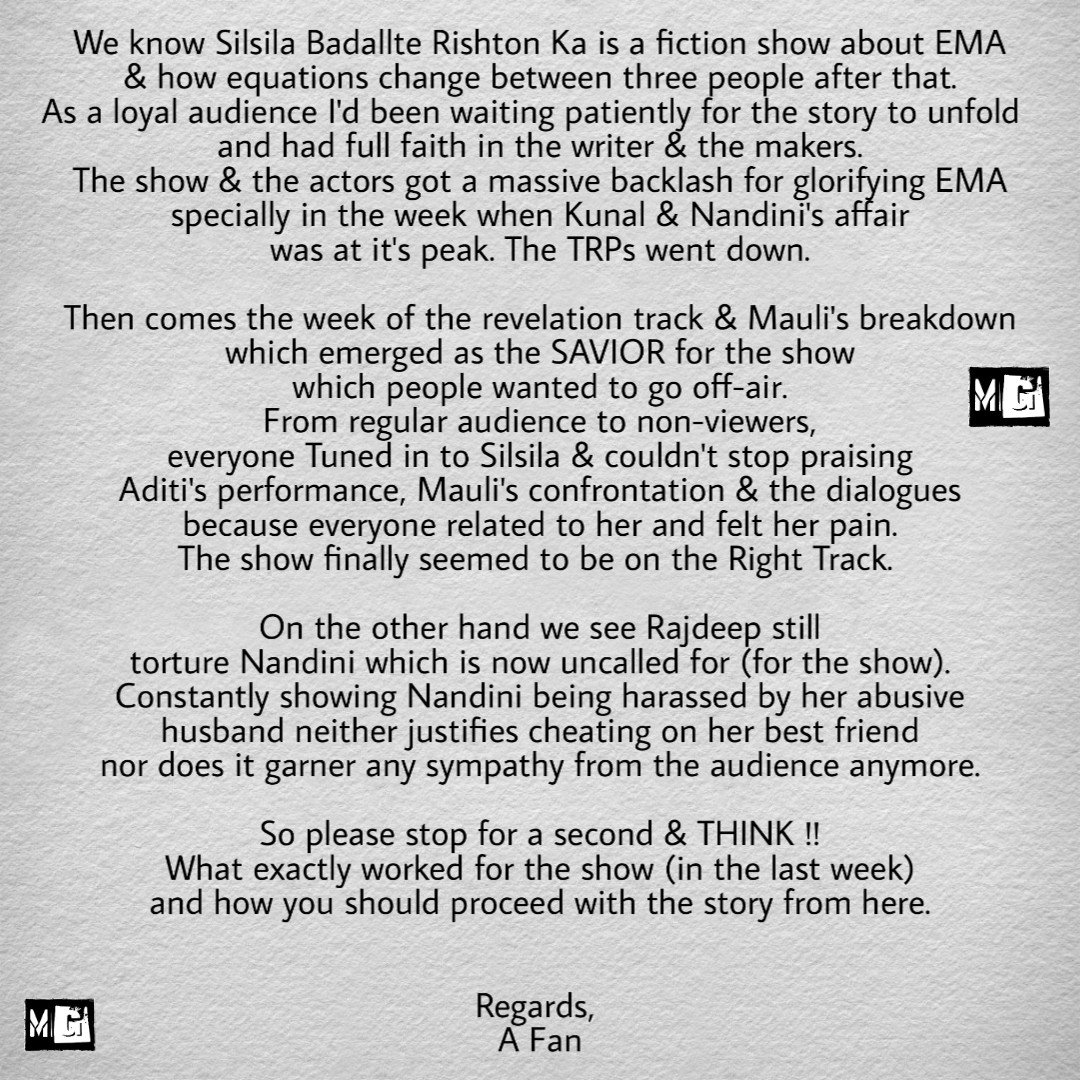 100% agree! Showing Rajdeep torture Nandani was their first step to get sympathy for her before the EMA! They showed Mauli save her from Rajdeep and then Nandani backstabbed her by sleeping with her husband coz she was #LoveStarved.
Now they are showing Rajdeep harass Nandani just to gain sympathy for her again! Well guess what it's NOT working? After a woman betrays her friend in such a disgusting way and then only Sorry she got "Caught" NOT sorry she had sex with her Best friend's husband, well she AIN'T getting no sympathy from the general audience.
The only people still defending this shamelessly selfish character are the fans of the actor. Not ALL fans, but a few who can't see the difference between Real and Reel? I saw someone on Twitter call Nandani as DD and say "This proves how much DD loves Kunal?" Seriously? DD is a real person and Kunal is a fictional character? DD plays Nandani she is NOT Nandani. I think most people with a grip on reality understand this? However, some seemed to have blurred these lines.
I respect Drashti. But I don't respect Nandani! I never will. What she did is not redeemable. If she had an affair with ANY married man, that would be wrong. But she had an affair with her best friend's husband! That is unforgivable.
SO Note to Makers: IF you want this show to Survive then start calling a SPADE a SPADE and stop trying to justify someone by using the abuse card or the victim card. Not ALL victims of abuse go on to abuse other people's trust or victimize them! That is not a good enough justification for what Nandani did and she will not get forgiveness or acceptance from the general audience by employing these tricks!


Edited by MrDarcyfan - 18 September 2018 at 4:35am