Originally posted by Sneha...Love
Originally posted by Viswasruti
You are right Branka
we are going to celebrate the Magh Bihu on 15th Jan and I think you are going to celebrate your new year on 15th ?!
Again festivities are back in our CC !
Makar Sankranti is the first big festival of 2018, and it is celebrated in different ways across India. Here's how Assam celebrates the festival!!--Magh Bihu is the first one to be celebrated every year. It marks the end of the harvest season, with fresh produce coming to the stores and homes of farmers. It is, thus, a time of celebration and feasting, to give thanks for the good harvest reaped. Magh Bihu isn't just celebrated in the agricultural pockets, though. It is celebrated everywhere in Assam, from the smallest villages to the biggest cities. Within Assam itself, the specific rituals can vary. The festival is also called Bhogali Bihu, which roughly translates to the festival of food,and romance !!
Please Branka ,
stopped Hemu and Sheru to indulge in kite flying, it will hurt their fingers!
So , madam , please --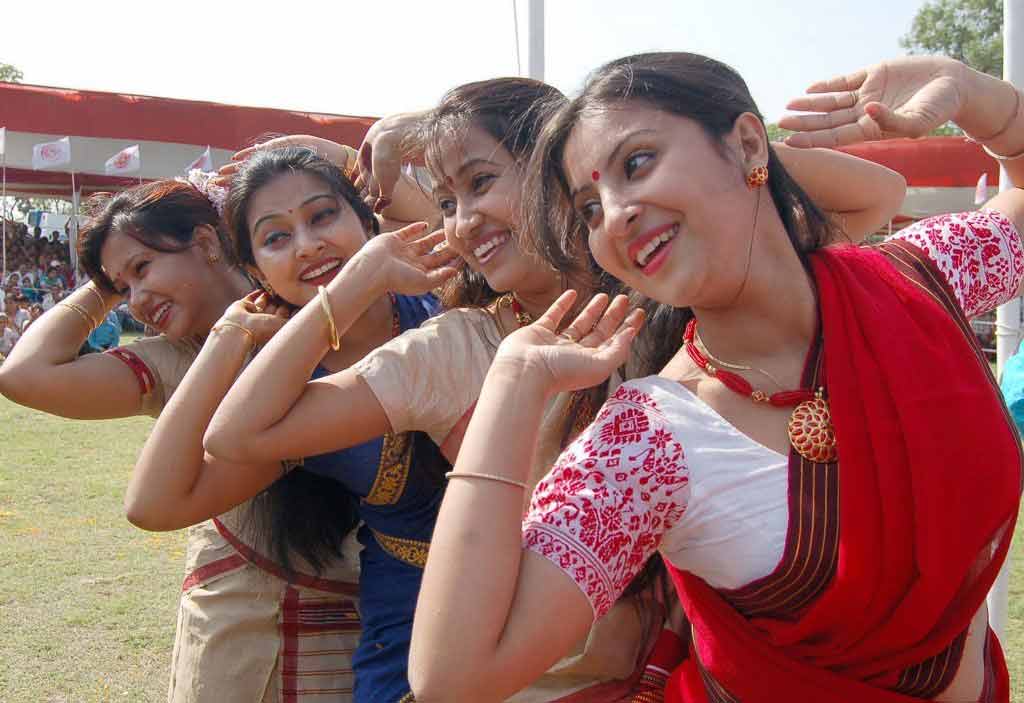 Thank you Madi for describing the custom of celebrating Magh Bihu in youir place. This is such a beautiful, colorful Picture, and I can imagine how beautiful and joyful that Festival is, and how much you enjoy it.
I can understand why you stopped Hemu and Sherru from flying kites, and I am sure that they found some other way to entertain themself during this festival.
Sending them warmest of huggs
We are waiting tonight for a Serbian New Year to come, it is half hour more and it will be here. This year some friends and neighbours come to my home, since I was not around for a previous celebration, so we had (and still have lots of fun) I am in my PC room, sneeking out just to write few words here...Sory for typos, I am typing in a hurry...Bino is with me, scared from all the shooting and fireworks that already started a little ...
So, there is a music and lots of food (everybody prepared some food and sweets, and we brought everything together...There is a lots of noice from downstairs...so I can not stay long...will read backpages tomorrow. Thank you all for your wishes.
Dear Nado and Natali and all the other silent readers who read this CC and are celebrating a New Year today, I wish you A HAPPY NEW YEAR and lots of love and happiness.
SRECNA VAM SRPSKA NOVA GODINA!!!
Here fireworks already started...
Happy New Year Madam with a hug and a kiss !
Despite your busy schedule , you came and acknowledged to all our wishes , that shows your passionate nature Branka !