Hey Vaidehi-ins do you want to have a Vaidehi

Bharavi Fan club?

Okay than Sign up now.. Here we will discuss about her acting and will perdict what she should do as if coming in movies

We will have weekly topic to discuss.

You will find her pictures here too. so join now..

You can Leave comments on how we can improve this club.
Here Is a Link to DOTW done by Ayesha please do participate:
http://www.india-forums.com/forum_posts.asp?TID=497716
here's the link to the show:
http://www.india-forums.com/forum_topics.asp?FID=154
Here's the link to Vaidehi's Picture's Gallery:
http://www.india-forums.com/forum_posts.asp?TID=305689
Request to all Vaidehi-ians:
Dear member of Vaidehi forum and/or Pallavi Fan club,
As you might know the Show Vaidehi is ending…I have a request from you so we can try to stop this show from ending by emailing this address:
Sandip Sikand is the person who is ending this show. If you email him we might just get an Extension to the show!! Please follow this request and email to save our Show!
~*Jessie and Shazeen*~
feel free to use this siggy below:
http://i12.tinypic.com/358dukx.gif

Pictures: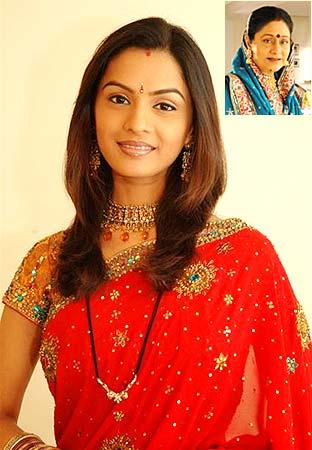 Posted: 29 December 2006 at 5:51pm | IP Logged

---
last episode with lots of pics
Memebers so far:
arjun4u
lazy_anaya
miss5stars
deepii
puskybell
mermaid_QT
nadiapandi15
Angad Lover #1
bsmartguy
**crazii_me**
Bubbles_Rox
ClassE
Seeragurl07
mastii
basanti_diya

Pallavi's clubis runnedby: Aman123andAyeshag
Week's topic:
Our DOTW for this week:
How much do you miss Vaidehi? Any Why??


Edited by aman123 - 02 March 2007 at 5:45pm