Originally posted by kmfan_2
Dear Sushma,
My very Special Friend
On IF
How would I have written so many fictions without your constant encouragement, your views, your instant comments and your re-reading mine though I stopped writing for a while now.
A lovable, always smiling and very confident young lady --- you are a treat to know and to admire for your unique qualities --- which make YOU!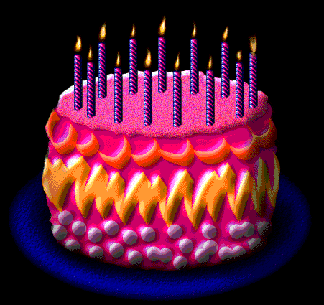 May you be blessed with WHAT is BEST for you!
We know you will always make the BEST of everything and keep your strong personality do the trick of attracting zeal and zest to your life and to the life of others who pass your path or walk the path with you!
Love you my dear friend.
Wishing you a great birthday with millions of happy happy moments right through the day, year and your entire life!
Shanti
thank u so much for the lovely wishes shanti !!!
u r the best of a person ...and all ur wishes means a lot to me !!
U r a wonderful person!!
u r one of the amazing persons i have ever met ... God bless u !!
thanks for being with me !!
and yes...i m a big fan of u and ur writings ...it will be my pleasure to be a part of any of ur wonderful creation !!
feeling blessed !!
lots of love and lots of good wishes
Always be the way u r !!