Sharad Kelkar is in love again
Vinita Chaturvedi
,TNN | May 7, 2015, 05.59 PM IST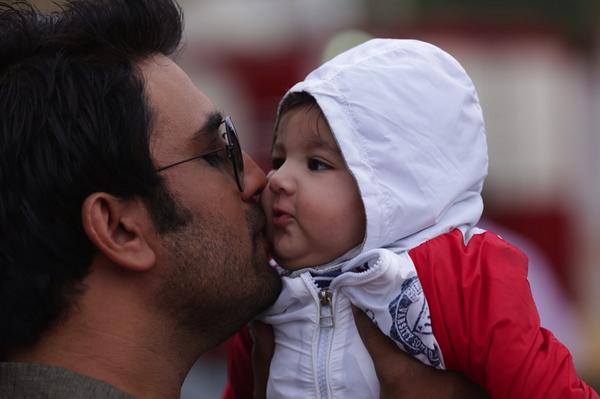 Marathi actor Sharad Kelkar, who was appreciated a lot as the dashing villain of 'Lai Bhari' and Deepika Padukone starrer 'Goliyon ki Rasleela Ram-Leela,' is madly crazily in love again.
Just in case his wife Keerti gets upset and starts nagging him about this new love of his life, it is time to put the cards on the table.
The girl, who is making Sharad dance around her little finger, is none other than Kesha, his toddler daughter, whose toothless smiles have besotted the daddy dearest forever.
What's more! The filmi dad is all set to wear his heart on his sleaves. He recently declared on his twitter page: "What a feel...lil kesha looking straight into papa's eyes..safe in his arms...muaaah!! God bless."
This is one love story that will never end!


Article Link: http://timesofindia.indiatimes.com/entertainment/marathi/movies/news/Sharad-Kelkar-is-in-love-again/articleshow/47189566.cms