Hi all Himruta fans.. I was just wanting to make a thread, where all Himruta fans could add some lovely suggestions, of some recommended songs, dance styles, concepts, props to to be used etc..which you would like to see Himruta using in their performances.
I don't know how many performances are they done with and how much shoot is over, I'm only aware that they haven't been eliminated as yet.. so just thought I'll make this thread..
This thread was not asked by their Choreographers to be made or Himruta themselves lol this is only a fan made thread, for fans to suggest anything which, you feel will help them enhance and blossom even more in their performances.. they are one of the fan favourites this time, although chances are..popular tv jodis can also take away the cup this year, as it always happens. Since they have more fame and popularity, they get more votes in the end..
But if you think Himanshoo and Amruta truly have the capability in them to take the NB7 cup home this year, then..maybe we can suggest some good tips, songs etc to them, which we think will work well with them..so that, they can use them & hopefully..go till the end atleast..
Himmi and Amruta are on FB, maybe we can share this thread with them.. they obviously may not be able to take some or any of these suggestions..it solely depends on their choice, if they think the suggestions are good and they can accomodate..however, we can just try and help suggest some stuff which may look great in their performances...
I personally would love to see them perform, on some of these classics -
1
. Chookar mere mann ko
(the below version) -
https://www.youtube.com/watch?v=eam1nhbAcik
2. Neele Neele ambar par
-
https://www.youtube.com/watch?v=ZUlDWcik6dg
3. Woh Pehli baar -
(so so very romantic)
https://www.youtube.com/watch?v=q_UsxKe64pM
4. Tu hi haqeeqat - (love the lyrics & imagine them grooving to it)
https://www.youtube.com/watch?v=LDb5x-FOuz8
5. Pyaar ki pungi (funny one..)
https://www.youtube.com/watch?v=Sjh1PQ9B73Y
6. Dil de diya hai
(intense)
https://www.youtube.com/watch?v=aVacNh_Td38
some other old classics are - Yeh vaada raha (tu tu hai wahi) & Chura liya hai tumne
I know these are kinda old..the reason I suggested them are, they're still classics & when played on the stage and shown on TV..people are gonna enjoy listening & watching them perform on these..it'll bring a big smile to anyone's face!..
These are only some of the romantic songs.. there are more in love-hate themes, heartbreak, war etc.. which I have no suggestions for..they should know best..
Dance Styles
they'll rock
- Waltz!
( Himmi & Amruta would rock it ..waltz is classy & so are they!), Contemporary ( normal & silhouettes), Salsa,
Kathak, break dance (in a theme challenging one another or together)
Retro style theme for a song will also give them variety..they'll look cute, if it has great dance steps and commendable synchronization
..
Maybe they should do a dance, wherein, they always are connected through touch of their hands, fingers or legs, but don't ever lose touch .. it'll be interesting to watch something like that in a performance..
What they should never stop doing -
Aerial Acts.
They were amazing in their first ever dance in Nach. The Aerial act was so so gorgeous on them!
Props they'll look amazing using - Swords (in a fiesty love-hate performance, if any), Ribbons (that'll look beautiful), something like this -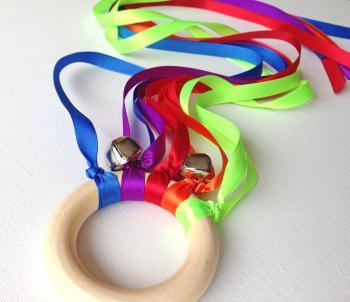 dancing rings and would love to see fire & glass, maybe rain or water too as elements on stage while performing sometime.. maybe some glitter ?
like towards the end of a brilliant performance, Amruta can blow some glitter from her palm into the camera ?
Colours that would suit on them -
Red, Black, Purple, Dark Emerald Green, Beige.
It will also be amazing to see them perform on a combination of 3-4 songs, sometime..like a medley with a concept or a theme ofcourse..
Probably NONE of this may happen..
but Iam still suggesting, incase they think that any of this is a good idea, they can utilize the above suggestions..
In the end, Love you Himmi & Amruta..will support you guys no matter what!
Himmi & Amruta fans..if you have any suggestions for them.. let's mention it down in this thread..
- Julia
(Himmi mentioned on FB, he didn't know my name. If he happens to read this post, here you have it & thank you so much for replying to me! It made my day!
Unfortunately, Iam not on FB, so I couldn't reply there, but I did read your comment and was absolutely stoked!)


Edited by * Unnati * - 14 May 2015 at 10:41am