Originally posted by Rupalov

How is Saif shrinking with age? All the women around him are taller in the photos. He is beginning to look like a dwarf

LOL, he's a short guy, always has been. It's just before, he was also skinny, so looked aright, besides most of his films were with Rani and Priety, both short women. So he looked even more aright.
If he stands next to Lolo he looks fine. But Kareena's a tall girl. When she puts on heels, she's taller than him.
But without heels I'm pretty sure she's shorter than him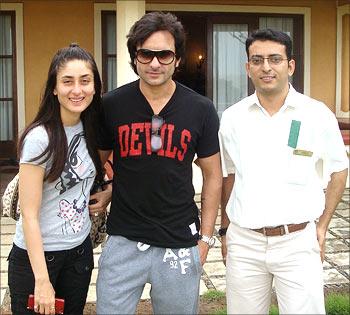 Edited by desigal90 - 13 May 2015 at 10:05am