LOL I so agree with this article


Saath Nibhaana Saathiya: Why do Kinjal and Paridhi look like they are always dressed for Diwali?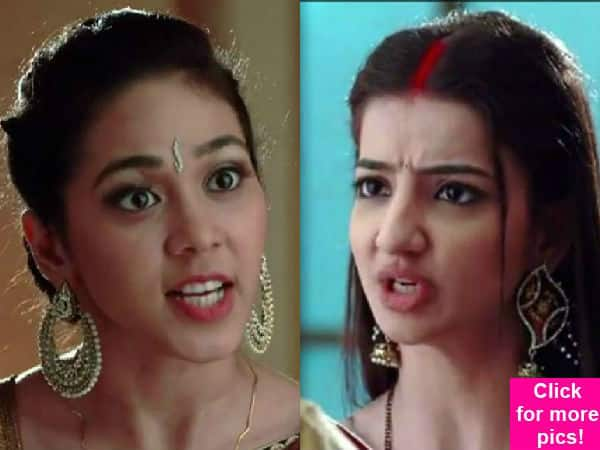 Whenever I watch this show, I get a sense characters Kinjal and Paridhi are decked up for traditional festivals like Diwali.Can you imagine your Mom or sister dressing up like this everyday in the house?
Being presentable is one thing and being overdressed is another. Our TV soaps and serials simply fail to differentiate between the two concepts. Every female character for some reason, comes across as decked up for festivals like Diwali, Durga Puja, or the umpteen others that we have in our Indian rituals. One such example of a TV serial is Saath Nibhaana Saathiya, which ODis on heavy makeup and jewellery, something which citizens from India do only during festivities. But looks like Kinjal(Firoza Khan)and Paridhi( Loveleen Kaur Sasan) from Saath Nibhaana Saathia are forever dressed for Diwali. Don't believe me? Look at the pictures!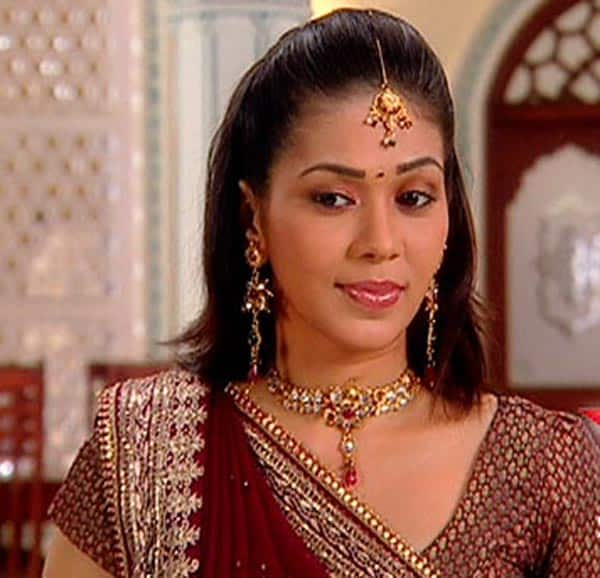 Kinjal plays a vicious vamp in the series and going by her looks, I'm guessing she takes half a day to simply dress up and come out of a room in order to make everyone's life a living hell thereafter. The maang tika, jhumkas, necklace and heavily embroidered sarees, how the f**k does Kinjal get time to even plot against someone when I gather most of her time must be being spent in simply donning all the items of clothing I just mentioned.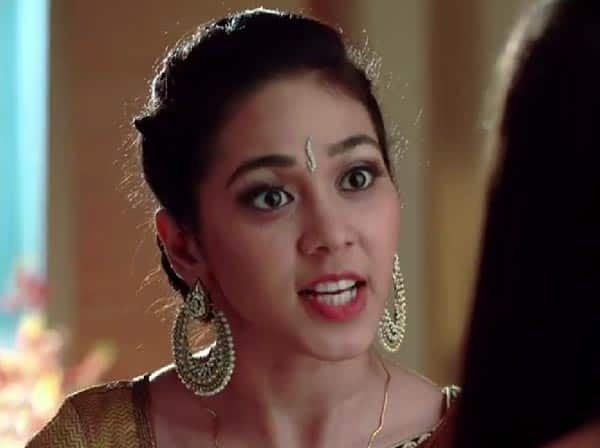 It's almost like TV vamps aren't allowed to be dressed subtly. Shagun from Yeh Hai Mohabbatein, proves as a perfect example for my statement.
Like Kinjal's bling wasn't enough, Paridhi's has been added to the the plot to make the viewers blind I'm guessing? More than her words, I'm paying attention to her big ass jhumkas which are in my face everytime I watch her on-screen.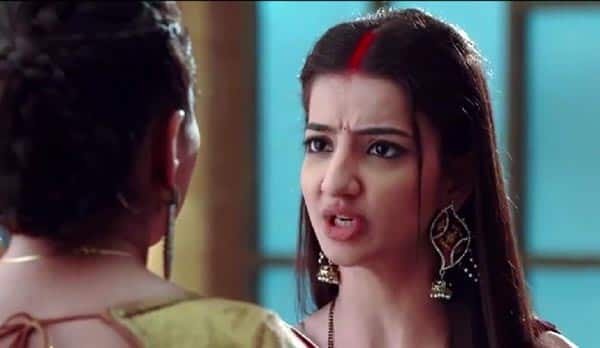 At this point all I can think to myself is, what if my mother or maasi or any damn relative dressed like this at home everyday?
I think the makers need to start making the characters more believable in terms of their looks. If this is the case right now, I can only imagine what's coming our way when Diwali actually comes knocking on our doors this year! Now that will be too much to handle...