Hello Hello Mic testing.
1 2 ... 1 2...
I'm host of this vry special Occasion.
myself Fenil.
aap sab ka swagat h kisi k Party me.
Shome - kisi k??
Ese to bht badi badi baate karta h aur abhi bol rha h kisi k Party me
Fenil- .hein.. tu kaha se tapki be.. bhaag
tujhe kisne invt kia?
kon h wo aurat
shome - Aurat ni Aadmi h wo
Fenil - Aadmi??
Shome- .ha, sunny ne invt kia muze.*Blush*
Fenil- lekin us Basanti ko kisne bulaya?
Sunny(SH7_Sunny)- kisine ni kia hume invt
dats y mene shome ko invt kia n shome ne muze
Fenil - wat the.. watch man nikaalo bahar..
arrre muze nahi inlogo ko nikalo
Billi(Urmi-Wild_Cat) - aye chal be side hutt... shome, sunny 10sion na lo.. me hu na.
Fenil- tu b h idhar!!!
Billi - ha to tuze kya be... jyada shaanpatti naa dikha warna tuze hi nikalna padega yaha se
Fenil- Heiin..
me is B'day ka Host hu... muze koi ni nikal sakta..
( Shome, sunny n billi ne laat maar k bahar nikal diya)
Fenil - tum sabko yeh mehnga padega.
Shome- jaa be... ab sab sasta padega hume
Fenil - jaate jaate, sirf ek shaayri Arz kr du??
shome,sunny, billi - No
aur laat padegi
Fenil- me to bol k hi jaunga.
began h yeh shome
Basanti h yeh Sunny
Nikammi ,kamchor h yeh Billi,
wo din sabse khubsurat h jab muze wo
milli.
Shome,billi, sunny - Bhaaag..
(Fenil out of Party )
Billi - dekh shome koi aaya.
Shome- arre yeh to woh h.
Billi - iska naam " Wo" h.. woow..
(
)
shome- wat the.. no re.. yaad kar rhi thi.. yeh guru h.
Savi (Guru) - Hi guyz n galz.. kiski B'day h aaj?
Shome - chal tu b nikal le.
Savi - chal jaa be. tu nikal le.. muze to pata h ..
(Billi to shome kopche me)
Billi - shome ise pata h re.. maska laga k puchh le.
shome- ha, lekin maska lagane wale ko to laat maar k bhaga diya humne
Billi - jaa use mana k laa jaldi.
(shome to Fenil kopche me)
shome. - hi Fenil.. chal chalte h re.. tu b kya yaad rakhega muze
Fenil - muze ni rakhna yaad kise.. jaa bhaag
shome- arre sry baba.. chal jaldi... wo guru(savi) aayi h n use pata h kiski b'day h.
Fenil - wo to muze b pata h
Shome - na hoy...
chal andar chal k bata sabko.
(on Party Floor)
Hello hello mic testing.
aapka apna host me wapas aa chuka hu.
Finally. bata hi deta hu ki kiski B'day.
she is gal.
she is vry lovely gal.
samaz gaye sab?????
NO... NO... No...
Fenil - k.. lemme give u some more hints.
she is my Madno.
_____________________________________________
Anjali... Anjali... Anjali... Anjali... Anjali
yaaay.. right..

She is cazzy like these Alphabets



Aaj Jam k Daaru piyenge aur Jam k Dance karenge ...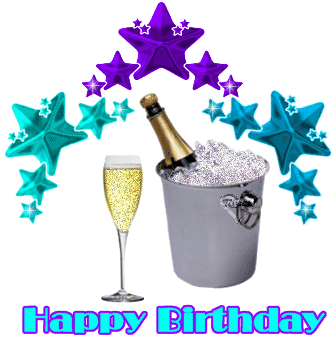 Edited by Wild_Cat - 14 May 2015 at 11:13pm