Originally posted by atominis
Originally posted by MiniRulz

He saw superstardom with love story.he was literally hailed as the next Rajesh Khanna but his movies flopped badly after love story.he is a good actor no doubt.Naam was a good movie where he had a the positive role but unfortunately for him,Sanjay dutt got all the appreciation and the stardom..
Naam and Khalnayak are scenario like Deewar (in some ways even inspired by Deewar and Mother India). The guy with grey shades on his role owned the movies. The good guy got ignored.
His father Rajendra Kumar also got ignored in Mother India and Sunil Dutt walked away with all accolades as Birju. But his dad was fortunate enough to get good films and found his groove in romantic or family drama type films with great music, hence Jubilee Kumar. Whereas he just got lost in the crowd.
He looked far better with 80s ladies like Poonam Dhillon and others unlike Anils or Jackies who looked rather older and rugged.
I think timing beat him. Had he debuted in late 80s he would be better received. He must be too chikna for that action/masala era. Just bad luck.
He is a big example of how famous and rich father also can't make a star out of his son. Rajendra Kumar was among the richest movie personalities even in early 90s. Still he couldn't prop up his son.
I think he has enough moolah to live a comfortable life given his inheritance as well as businesses. So it is fine if he doesn't want to consider showbiz again.
Sometimes I wonder that too! The 80s was the crappiest decade in Bollywood history with the exception of a few good movies. But other than that, I can't watch most of them. Even Love Story seemed different compared to other 80s movies. It was beautifully shot with good quality cinematography. It had good music too. Since it came out in 1981 it still had somewhat of a 70s vibe to it. It's the only movie where Gaurav wears bell-bottom pants, lol. I think if he debuted in the 70s, 90s, or even today, he might have been more successful. Plus, I pictured him and Poonam Dhillon to be like a Rishi-Neetu type couple - young, cute, and innocent!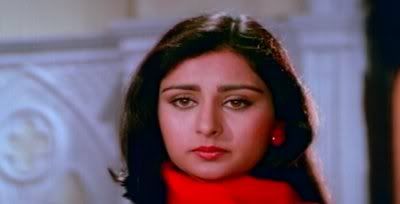 Edited by lhcj21 - 13 May 2015 at 12:30am