Ariya"~"sach ya haqueekat"~"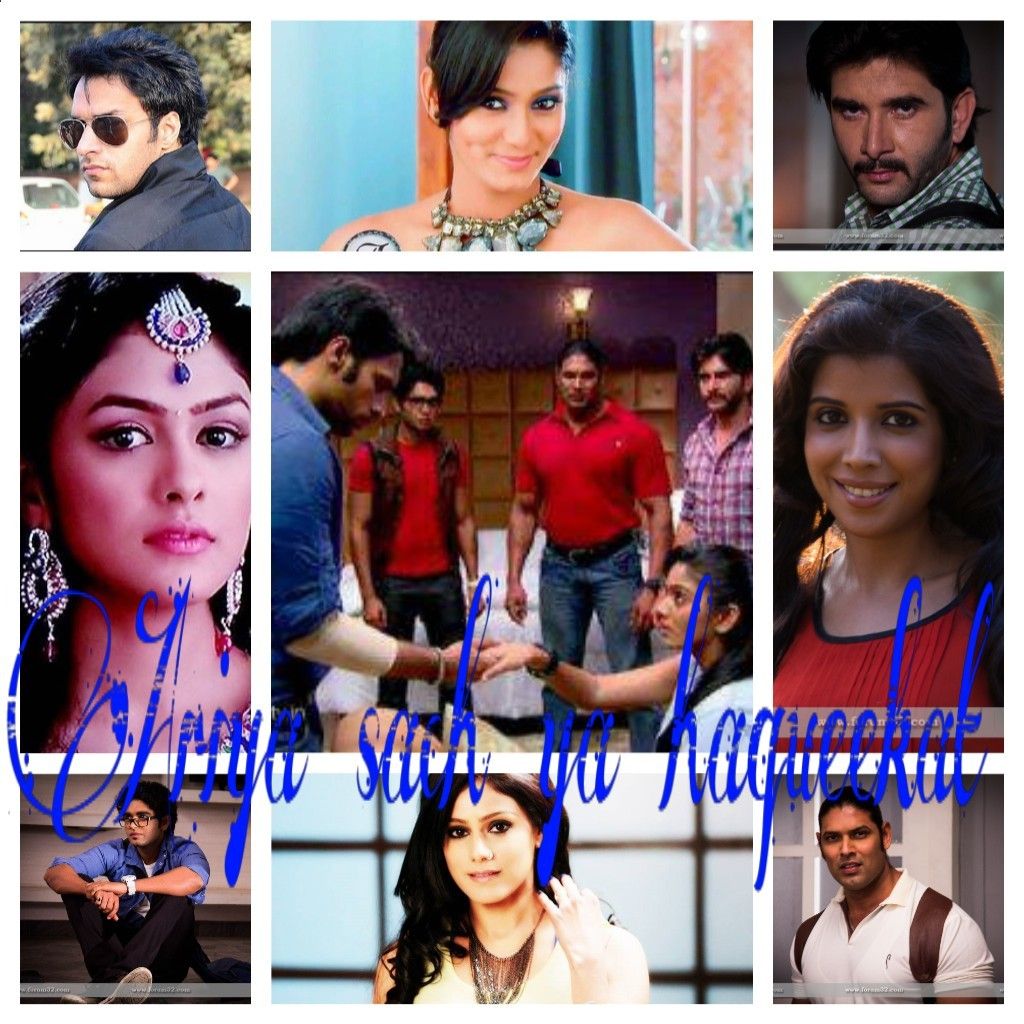 Thnkss 4 the lovely response guysss
love you all
last ending lines


Poor Ayesha looked at Riya and thought..* itne saalo ke bard hi ye ladki nahi sundriii..
* she hugged Riya who was sleeping in kungfu karate mode with her legs on her stomach and her one hand on her face and the other dangling out of the bed...
~~~~~~~~~~~~~~~~~~~~~~~~~~~~~~~~~~

part 10:
Nxt morning...
Neelam and Jenny were the first ones to wake up...
At 8:30 am ( normal hi toh hai raat ko itni jaldi soone jaayenge toh ...)
They refreshed up and started preparing breakfast for everyone..
Sooo many people in the house after sooo many dayss...!! No No Years...!!!!!!!!!!!!!!!
Yess years...!!!!!!!!!!!!!
This morning was the one Neelam has longed for sooo manyy years...
With the FAMILY..!!!!!!!!!!!!
For her the persons sleeping in her house tht morning were her own...
She did not dfferentiated btw any of them...
[in samchoree's room]
Sam opened his eyes and found himself in a different place.. ''Main hoon kahan???''
Seeing Neelam/Nilesh with Risha's pics he finally remembered tht he was at the Muhkrjee's house...
His eyes landed on the wallclock which Shocked Sam...
It was already 9:45 am..!!!!!!!!!!!!!!!!!
He tried to get up but could not..!!!!!!!!!
Why????
Reason bahot simple hai
Cozz shree and Chotu who were sleeping on his left and right were hugged him... Or should I say sandwiching him between them..!!!!!!!!!!!
Jaise Taise Sam managed to free himself frm choree's cluth...
He freshed and wore the clothes tht Neelam gave him ..
He went down and saw Neelam and Jenny doing smething and talking every happily...
The ladies saw him and greeted him gud morning which he replied...
Jenny:'' Come Sameer .. Breakfast karlo...!!! Baki sab itni jaldi nahi uthne wale...!!! waise tu toh theek se sooye naa.???''
Sam approached the table and the ladies too joined him for breakfast..
Sam
'' Haan aunty... Bahot achi need aaye.. Jaise ghar par aati hai... Jab masa ke pass hota hoon... Bahot time bard itni sookon ki need aayi hai.. Aur usski ki wajah se toh itni late tak sooya main.. Warna ham with or without alarm 7 baje tak uth jata hoon..''
Nee:'' haan beta .. Jab aapno ke saath hote hai tak sach hai sookonn ki need aati hai.. Chalo abhi ye batao ki aaj ka plan kya hai??? Tum toh uth gaye par tumari lazy team members abhi bhi soo rahe hai..''
Sam:'' Well... Jab chief hi late utha toh usska team kaise jaldi uthe ga..???
Par aaj main unko chuti bhi nahi de sakta... warna Comm saab mere saath saath inki bhi class lenge... Aap dono naa ke kaam karo aunty.. plzz unko lunch time ke waqt office par bhej dena... Tab tak main sab samhal longa... Okkkii Naa Aunty..??''
Nee/Jen : [together ] theek hai... abhi breakfast toh pura karo...'' and giggled
Right then they heard a noise coming frm the guestroom... Sam was abt to get up to see and Jenny stopped him.
Jen:'' No No... Tum khana khao... Ye awaizz common hai..!!! Jab bhi ye dono[ Nile/Shub] saath main room share karte hai tab.. Dono main se ek bed se girta hi girta hai..!!!!!!!! Saal badal gaye par ye dono nahi...''
But Sam couldnot believe so the aunties and he went to confirm tht 1 of Nil/Shub had fallen or it was smething else.. And finally it was Nil who had fallen down ..
Despite having fallen down Neither of the two had woken up...
The trio shared a laugh and resumed their breakfast.
. After breafast Sam left to go to his flat and frm their he went to ETF headquaters...Where Arjun was already[abhi inko toh need se allergy hai so Office main 1st ye hi the.
.]
Sam entered the office ,saw arjun there and went towards him and placed a tiffinbox infront of him..
Arjun looked at him with a '' YE KYA HAI??'' expression.
.
Sam replied tht its Neelam and Jenny who have send this for him...and told the the rest will be joining them late..
and also told him abt last night
Arjun was happy knowing that the 2 ladies had not forgotten him...and also the Sam shared last night's happening with him made him happy..
''Afterall he's not too angry with me now'' .. he thought.
Right then the landline phone rang.
[Back to the house]
The 4 lady ETFians were still in her beauty sleep..
Neelam and Jenny had managed to wake Ayesha, liza and Sakshi up
after scaring them by saying tht Samjun were already at the headquaters and waiting for them...and if they dont reach there quickly toh unka band bajega,...
And the trio jumped out of bed fearing their akdu , sadru and hot headed bosses's temper .. Pata nahi kab gussa aajaye dono ko...
Riya was still in deep sleep and did not hear any of wht Neelam and Jenny said...
Watching her angelic face the others decided to not wake her up as she was already weak and tired...
The entire lady madali[except Riya ] went to wake up Choree...
They entered the room and saw a cute/funny scene infront of them..
Sakshi even took a pic of their sleeping pose..
.
Choree [who were lately hugging Sam] were now huging eachother and sleeping with their mouthes open looking like babies..!!!!!!!!!!
The ladies tried everything to wake them up [ scaring them with samjun , pulling the bedsheets, trying to irritate them by tickling them . everything they would ] but nothing worked.
Remaining as a last resort Neelam brought a bucket of water and threw it on Choree who woke up immediately got up..The boys were looking like drenched kittens..!!!!!!!!!!!!!!!!!!!!!
The ladies laughed looking at their condition...
Choree shot them glares which did not wrk at all...
Angry with the girls , Choree stayed quiet during breakfast where Shree and Chotu showed their anger by eating of the breakfast prepared leaving less breakfast for the girls and while going to Office they were infront trying to avoid the girls who were still talking /teasing them indirectly ...
.
But once in office the girls took control of themselves...They looked at their watch and it was 11 am...
Not bad now... they were supposed to arrive at 12 but arrived at 11...
Now thts called improvement...!!!!!!!!!!!!
They entered and their 2 ACPs were clearly discussing smething...
They came and to sit to their respective places.. But before they could Sam told them tht they hve a new case for which they will hve to go as undercover right now...
The case was tht sme students frm a collage were involved in a drugs scam.. and they had to stop thoses people or students as soon as possible... All preps were already made.. Arjun elaborated on their roles , they were going there as the team frm another collage on an educational tour and sme teachers frm tht collage went to theirs[ actually the the teachers were sent away telling them abt Xtra training sesiions 4 them]
Now the roles..
Sam- the new Maths teacher
Arj-the new Accounts teacher
Aye-the new Economics teacher
Liz-the new Science teacher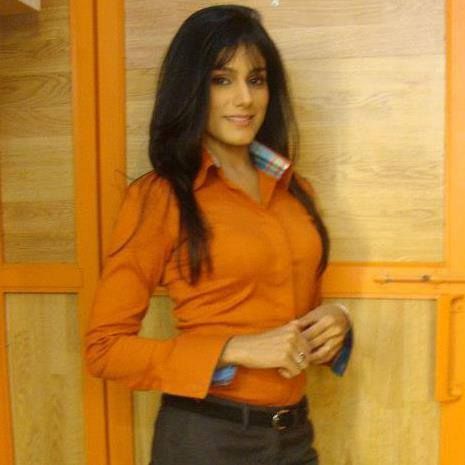 Cho-the new Sports teacher[warna students ussko dekh kar hi bhaag jaienge naa
]
and
Shr- will go there as student...[bechare phirse pass gaya
]
Sakshi was told to remain in the headquaters to provide 4 backup if needed..
The team dispered as all arrangements were already made...
At sharp 11:45 the new teachers arrived at the collage and were introduced. Most of the students were not interested in knowing the new teachers[male ones] so they kept their focus on ayeza ...
Shree went there[the collage ] separately... he was to bring himself in the attention of the students[the suspects ones] to which he was totally failing as no one was paying him attention...He informed Sam abt this and Sam asked him not to worry as he has a plan B for thoses boys... and asked Shree to keep an eye on them till his plan B comes in action..
Half an hour later
Someone entered the collage premises in full indian clothes...!!!!!!!!!!!!!!
Lunch time tha so the team was taking a round of the collage..
Ayesha saw tht person tand thought
''''WHAT THE...!!!!!!!!!!!!! HOW DID SHE MANAGED TO GET UP AUR UPAR SE ALLREADY TO WORK TOO..!!!!!!!!!!!!!''
Seeing Ayesha's shocked face the others too looked in the direction she was looking at and were in total shock... and all thought
''ek ganta pehle toh ghore bechke soo rahi thi .. Uthee ka naam hi nahi le rahi thi ye..
Th ab kaise??'
they all wondered except samjun.
Sam saw them and said..'' aagayi mera plan B... Miss Riya Mukharjee.. Ab dekho kya hota hai..''
Bass aaj ke liye itna hi...!!!!!!!!!!!
Aaj ka show samap
Agle bhag ke liye
Lambe comments aur likes
Aniwarya[complesory] hai
Dhiyan ke liye shukriya
precap time
Riya slaps smeone just 30 mins after her entry in the collage...
BYE BYE
Lots of love
Ganga


Edited by SanaHolic - 27 October 2015 at 2:04am