Posted: 11 May 2015 at 10:34am | IP Logged
Lovely light SidNi moment at the starting of the episode, loving the flirting that is going on between the pair...who could have ever thought a divorce couple can gree with each other so well...SidNi is looking better as each day passes...
DuShi dance was wonderful, so well he taunted her in the dance and it looked simple but wonderful...
Nani and Raj scene was good as always, and I am happy they will not give up their mission with reuniting SidNi...
And now to get to the serious part of the episode...Just looking at Nani actions when she saw the man her daughter was dancing with was awesome...I could not believe our cute nani can have an outburst like that...and now it makes me wonder what exactly did Shiv do...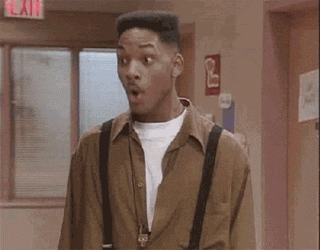 When I saw Roshni at the door I knew we were about to get some serious drama and boy was that some SERIOUS DRAMA...Durga Devi Patel could not lie too her daughter anymore that finally she told Roshni the truth that the man was her papa...Shiv Patel and then Roshni exploded so well...like any normal person would behave when they found out that 23 years they were told a lie...Just watching at Nia Sharma display her angry and emotions so well that now I shall call her the queen of Indian soaps...
Poor Sid trying to calm down his mining volcano and ended up lying to her once more...he knew Shiv is her father but why did he deny it...again another lie...
Shiv and Roshni scene had me all emotional...just watching her go to her papa after so many years of thinking he was dead and then she hugged him...I had tears in my eyes to see how she yearned for that love...and then when he went away Sid had to comfort a now broken to the floor Roshni...this was the terrifically acted by both Nia and Ravi...
Nani ended this episode well, when Roshni was all packed and leaving I love her and all but what Nani said was right...she always listen to half the story and then have an outburst...now is time for her to hear the whole truth...and Roshni did that ..too bad it ended now I really want to know what Shiv did...
Fantastic episode...Awesome and amazing all in one episode and it deserves...


Edited by stephie34 - 11 May 2015 at 12:24pm
The following 7 member(s) liked the above post:
Lovlyfairy_, afghangirl, rachana10, skinnypal, madhuharini, NabMufc, YD.AH,