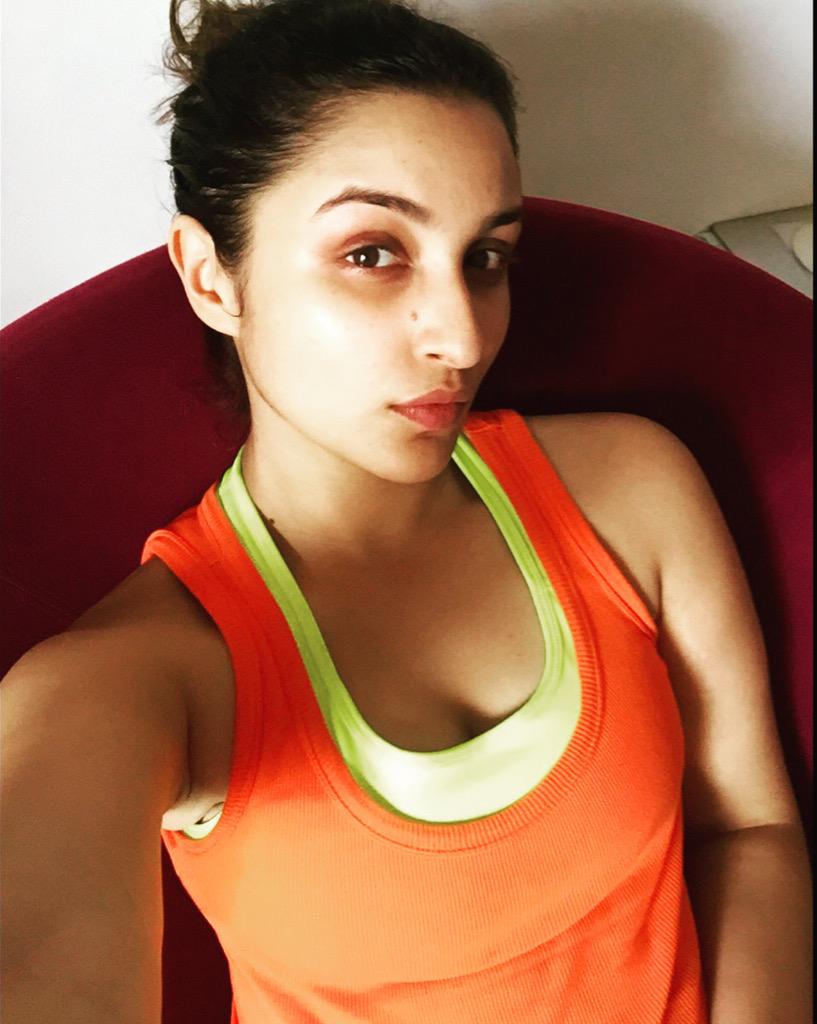 It's been a while since Parineeti Chopra has been seen on screen (September 2014, when Daawat-e-Ishq released) or has signed a film. But the actress is in a relaxed state of mind. Having decided not to sign films unless she absolutely loves the project, she is using her time off wisely. She took off for a vacation, and now she is putting finishing touches to her new house in Bandra.
It is a great feeling to move into your own home after living in rented apartments for a decade. For Parineeti, like it is for any other working girl, it was a sense of achievement when she could afford her own house. It's a sea-facing apartment in Bandra, this however is not what every working girl can hope to buy some day.
Says the actress, "This house is the most exciting thing in my life currently. And it's my most prized possession. I was dying to have my name on the nameplate outside my apartment and now that it's finally happening, I couldn't be happier. This is the first property I have ever owned and I am very proud of myself for having bought my own house. It's special because it happened so soon. To be honest, I never expected it... After 10 years of paying rent, this feels great."
Though she misses having her parents around, Pari who has been living alone since a decade, enjoys the privacy and freedom. "My parents will continue to stay in Ambala. They will visit me often, but after living by myself for so long, I am used to it. I like to come home and unwind. Just the thought of not having to deal with a landlord feels great." She reveals that she has been involved with everything, from the colour scheme on the walls to the tiles to the floors. From the carpets to the furniture, "everything has been personally picked up by me. My mother had studied interior designing and that I guess, has rubbed off on me."
She adds, "The furniture and lights are picked up from all over the world. It's an eclectic mix of stuff that could be from the streets of London or custom-made by an Italian designer. I am not letting my parents give any opinion because I want this house to be exactly the way I see it. It's my baby and I want to be responsible for everything " good or bad."
Parineeti is very clear about wanting her space to be clutter-free. Her home is in a minimalistic style, with not much furniture, "I am just keeping it calm and peaceful. Not going overboard with anything. But I am a voracious reader and have over a 1,000 books, so a library is a must," Pari explains. And what about a big fat housewarming party? "I know housewarming parties are fun, but I actually haven't thought about that at all. Once I move in, I will have the time to think. Right now, my focus is on what cushion covers to pick and what window shades to choose."