Danas sam bila prisutna kada se prica o nekome ili nekima i daju potpuno netacni i uvredljivi stavovi i misljenja,a da se pri tome,te osobe ne poznaju ili samo povrsno.Znam sta kaze moja struka,a ona kaze da tako cine samo osobe koje su bolesno radoznale i koje se drznu da okvalifikuju neke osobe,a ne poznaju ih.Bila sam zgrozena takvim neljudskim cinom,koji je ispod svakog nivo dostojanstva.Toliko jadno i bedno i samo pokazuje kako su se uplatkali u vlastitu moralnu bedu i kako zive u vlastitoj zabludi,jer su potuno svesni da pricaju notorne lazi.Sve to pokazuje kako pojedini ljudi,iako svesni svojih mana,
nece da rade na sebi,vec upo*no rade na drugima.
Sta rade? Igraju prljavu
igru punu lazi i uvreda,i tako hrane vlastitu sujetu,bolesnu ljubomoru.I na kraju,morala sam ovo napisati,
jer ovde,posle napo*nog dana na poslu volim da dodjem,da se opustim i salim,da iznosim svoja zapazanja,na neki na primer video,fotografiju,novinski tekst...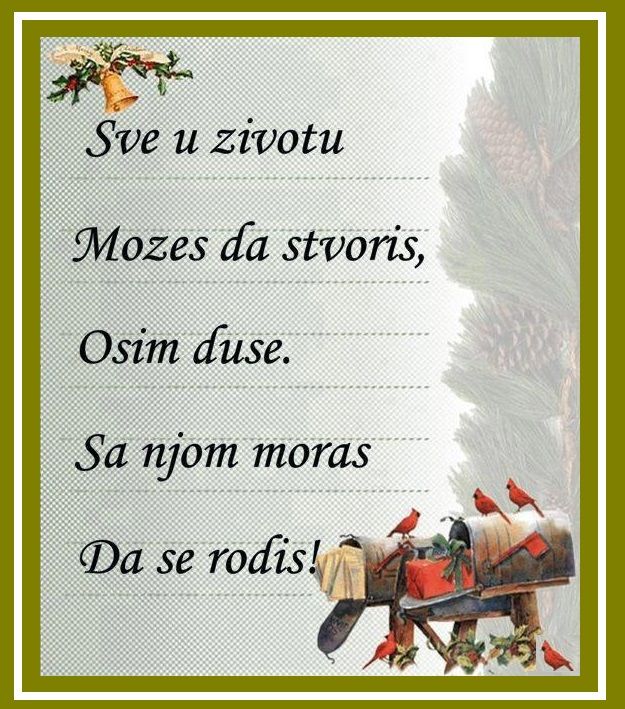 [/QUOTE]
A dusu daje samo Bog! Ovo ti je mnogo lepo...
@crveno...a sto bre da rade na drugima?! Nisam psiholog, ja sam anesteticar i posao mi je da spasavam ljude...sad mi pade na pamet, po ovome posao mi je da spasavam duse...
htela sam da kazem, sto ja bre da radim na drugima kad ih je sam Bog dao na svet takve kakvi su, moje je da to akceptiram...i da me ubijes, ja samu sebe ne mogu da menjam...pa kako onda da menjam druge...
@plavo...hvala ti Saro
, mnogo mi ovo znaci...
to je i bila moja zelja, jedno mesto za opustanje i salu nakon napo*nog radnog i zivotnog dana...a smeh je definitivno najbolji lek za sve...zato sam beskrajno zahvalna Shobhy
sto mi je pomogla u stvaranju ovog CC-a...a to sto se ovo mesto zove Musketari, pa ko god je citao taj historijski roman od Alexandre Dumas ili gledao taj film, taj zna da su Musketari bili iznad svega iskreni, istinoljubivi, pravedni i posteni, i voleli su svog kralja i kraljicu i borili su se za njih...a nas kralj i kraljica su Siddharth Shukla i Pratyusha Banerjee, SidYusha forever...i kakav je greh u tome sto ih mi i dalje nesebicno volimo i sto i dalje istim, neugasivim zarom zelimo da ih ponovno vidimo zajedno?!
[/QUOTE]
Nataly,niko od nas nije idealan.To znaci da svako ima mane i svako treba da radi na tome da prevazidje svoje manjkavosti,a ne da radi na drugima.Sta znaci da radi na drugima koje ne poznaje?.Prisiva im lazne etikete i tako hrani svoju sujetu,i sebe zeli d aprikaze u laznom svetlu,naravno na stetu drugih,a sve zbog udvornistva .Dno dna.
Ovde mi je melek za dusu,posle mog jako jako napo*nog radnog dana.Opustim se,salim se, i pisemo o svemu i svacemu,a najvise o onima koje najvise volimo,
Ljubav pokrece sve na svetu,a ne lazna predstava.
[/QUOTE]
Znas, idealnost je utopija...mozda je glupo sad da pisem o sebi ali moja Barbara, moja majka ima takvu genetiku da mi nikad nije nesto posebno tepala, uvek je moj otac bio taj koji mi je tepao, Barbara je samo kovala planove kako da me lansira u najvise krugove a mene to uopste nije zanimalo, zanimalo me druzenje, zezanje, gitara, muzika...i tako, igrom slucaja ili bolje receno zahvaljujuci SidYusha, ja pomislih da sam na ovom online-nebu nasla tu "mamu" i to tepanje koje mi je uvek nedostajalo ali se mnogo prevarih...ja moja osecanja nikad i od nikog nisam krila pa tako i u ovom mom "IF slucaju" ona su bila nepremenjena do poslednjeg trena...a ta moja ista osecanja su bila visestruko ismejana...i to je ono sto me je u potpunosti uverilo koliko sam se bila prevarila...najverovatnije, i ovo sto sad napisah ce biti ismejano ali sad me to ostavlja ladnom jer i meni samoj to ismejavanje sad deluje nekako jadno i bedno...jedino sto i dalje ne kapiram jeste- a zasto??? Mostovi su poruseni, cemu onda sve to?! Ali dobro, covek se uci dok je ziv pa tako i ja...i sad stavljam tacku na tu temu.
[/QUOTE]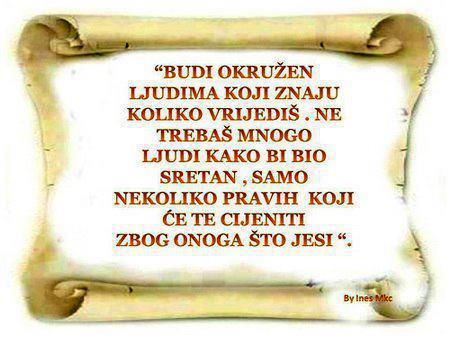 [/QUOTE]
Hvala ti...