DWIVEDI FAMILY:
They are the richest family and zaminders in the surrounding village's of Delhi and Delhi itself with more number of companies in different catageries. This family is not only rich by wealth but also rich by heart.They always maintained a same level of relation with all people,though they may be rich or poor welcoming them happily with open arms.The family has honor and respect in the society.All the people bless them wholeheartedly to be happy like this forever.Though now the family is happy in all other aspects other then in the issue of their daughter. She was the princess of the family and spreads the smile on all the faces with her innocence,unlike from past 4 years she is crying which people never even see her like that with a dull face.
JAMMUNALAL DWIVEDI:
Head of the family. Chairman of DWIVEDI GROUP OF INDUSTRIES. He himself is a MD of DWIVEDI HANDICRAFTS.A proud father. Takes care of each and every need of the family.He ended up marrying MEENA and had children PREM and ROLI.
MEENA JAMUNALAL DWIVEDI:
she cares for each and every member of the family. A loving mother who desires to fulfill the wishes of her children.She is MD of DWIVEDI EDUCATIONAL SOCIETY.She always stands back and support her husband in every decision.
PREM JAMUNALAL DWIVEDI:
Adopted son of Dwivedi's.Educated guy and MBA from US. He is a perfect son of the family. Runs DWIVEDI CONSTRUCTIONS as MD.He loves his sister ROLI a lot and always tried to make her path a way of roses. He ended up marrying SIMAR and they had daughter ANJALI.
SIMAR PREM DWIVEDI:
Though she is from a middle class family and uneducated fitted into the high profile family very well by over coming her disadvantanges with the help of her sister in law.She is MD of DWIVEDI CONFECTIONERIES.There is always a bond of mother and daughter in between roli and simar.She is an adorable wife and always respect her in laws like her parents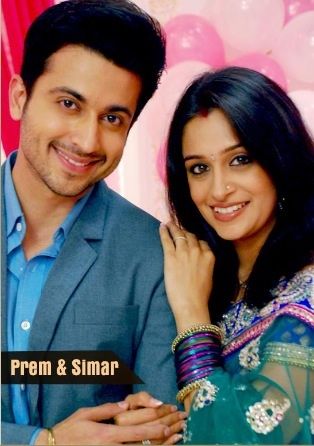 .
ROLI DWIVEDI:
A perfect daughter and sister . Lucky charm of not only her family but her entire village.She is innocent and never in her dreams hurt any one.She loves her ex-husband a lot but ended up divourcing him. She is MD of DWIVEDI DESIGNERS.She lost her charm after her marriage with SIDDHANTH 8 years back, who always hurt her to the extent possible,but she always showered him with endless love. She only expected only caring sight and touch from her husband which was never in her fate. She is living her life for her daughter.
ROSHNI ROLI DWIVEDI:
She is daughter of ROLI and SIDDHANTH .Though she is 7 years old child but mature by her words.She has great attitude just like her father who never easily belive's in strangers and caring like her mom. She loves her mother a lot and hates her father to the core as he always hurted her mother. She hates the people who hurts her mother this is the reason that she never liked to attach her father's name with her name. She neither knows how her father looks like nor his name as she is always with her mom's family.And never likes to know about her father as it always ended up by hurting her mom which she hates. She always wanted to see her mother happy without any tears in her eyes especially for her father.
"Roli always dream about a happy family but her fate never agreed with her wishes, Her husband never turned to her and daughter's hatred is increasing with every passing second on her father.she always wanted to have a father finger on her daughter and say i am with you as a support".
Can her dream ever come true, can she be with her family happily with them again. Roli always cry in her heart and always prays for her husband well-ness no matter how much he hurted her. She is wearing a mask of happiness infront of her daughter and the world.But she always betrays herself for not being a good wife and always live up her life for her daughter's happiness.But her family knows how sad she is they only pray to see her happy again with a smile spreading happiness.
Can this family can be ever together? Can a mother can be a perfect wife? can a husband can a be caring to his wife and daughter? Can a daughter can forgive her father who hurted her mom the most?
LETS FIND OUT ANSWERS FOR THESE QUESTIONS.
This is the story line of my ff "To be with u again." please give ur comments for my first try to write an ff.
Hope u people like it for my different try.


Edited by kshamaD - 16 May 2015 at 3:09am