Why is Shahid Kapoor shooting for Udta Punjap despite being down with fever?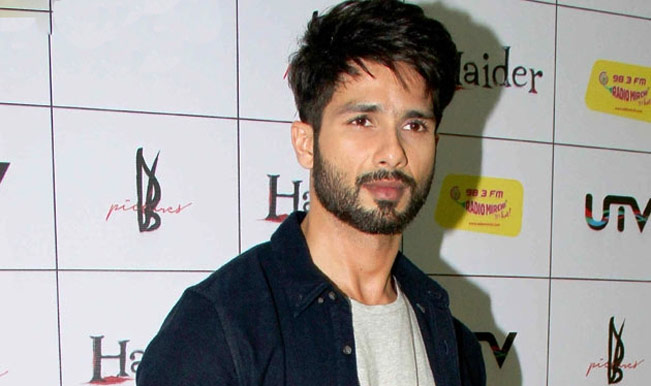 Looks like Shahid Kapoor wants to take the term dedication to a whole new level. After impressing us with his last endevour Haider, Sasha is leaving no stone unturned to keep the momentum going. Yes, we hear that the Kapoor lad has been down with fever since last week. However, he has been shooting for his forthcoming film Udta Punjab despite not keeping well. The 34-year-old actor who is shooting at the outskirts of Punjab doesn't want the shoot schedule to lag behind due to his health and is making sure that the schedule is running on time.
Shahid had called his family doctor for prescribed medicines and is on medication currently. The actor is eating light food and taking rest in between his shots so as there is no hindrance in the schedule. It is the first shooting schedule of the film and everything has been running on track. Shahid's forthcoming film Udta Punjab has gathered tremendous buzz. Audiences are also keen to see Shahid's look in the film, about which there has been so much chatter. The good looking actor's spokesperson confirms the news and adds, "Shahid has been on medication and wants the shoot schedule to run on time. He doesn't want the shoot to lag behind and therefore has been working non stop."
We at India.com wish the star a speedy recovery. We are confident that the man is set to impress us all over again with his superb acting talent and his unmatched dance moves, right folks!