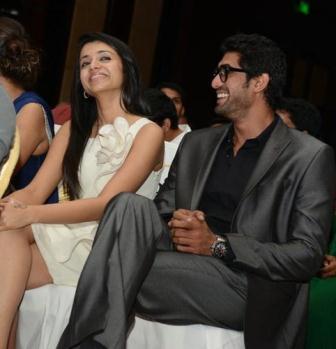 Trisha Krishnan was in news few days back for calling off her engagement with film producer Varun Manian. While everyone wondered about what could possibly be the reason, reportedly these days Trisha Krishnan and Rana Daggubati's relationship seems to be getting back on track.
Both of them dated each other for years and parted ways. Their break-up was so bitter that both had unfollowed each other on Twitter. But these days, signs of patch up are visible as both of them greeted each other on Twitter after a long time.
Rana took to microblogging site to wish Trisha on her 32nd birthday. He wrote, "@trishtrashers happy birthday bestest!! Have a fantastic year!"
Reacting to it, Trisha tweeted, "Thank uuu psychooo". It seems Trisha and Rana both are trying to revive their old friendship once again.