Karan Patel, Pallavi Kulkarni, Anas Rashid, Sriti Jha - actors who desperately need a makeover
It's not their personal style that we are concerned about but the way they look onscreen makes us wonder if the makers are purposely making these actors look boring
Like it or not looks are almost everything in the showbiz, a good looking character has more fan following than others. Recently, Karanvir Bohra quit Qubool Hai and came back looking fantastic in a completely new avatar. There are characters we've seen who take extra time and care to look their best but there are several who care a damn. Here are a few characters on television who desperately need a makeover...
Karan Patel aka Raman Bhalla in Yeh Hai Mohabbatein: Have you checked out his wife - Ishita played by Divyanka Tripathi. Every time there is an occasion in the Bhalla family or when they plan a romantic getaway you can see the effort Ishita takes to dress up whether she has a broken leg or not. But Raman on the other hand has a typical suit, grunge look and one common expression. It's high time he changed his wardrobe and tried out something a little more exciting, no?
it's true the character has four grown children and an adopted child, but that doesn't make her 60, so why dress up like them. When played the no nonsense mother of two children, she tied her hair back, pined up her sarees and wore minimal make up, but now that things are changing shouldn't she get a makeover. Pick better sarees that go with her age and style of living and she could also try a new snazzy haircut. Wouldn't do her any harm by trying.
Anas Rashid aka Sooraj in Diya Aur Baati Hum: Considering he is the man of the house he doesn't have the restriction of being in a pallu 24/7 or of wearing old fashioned jewellery then why can't the makers create something interesting while he pretends to cook sweets. His wife Sandhya is an ideal bahu and a super cop so we get it why she can't be bothered about getting a makeover. What is stopping Sooraj, now that his son is growing up he should shed the village boy look and try something different.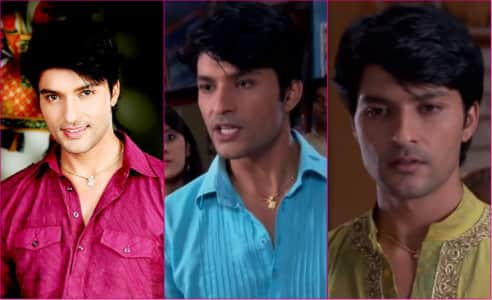 Sriti Jha aka Pragya in Kumkum Bhagya: On her Twitter account sometime back Sriti wrote that she has dark circles and that she doesn't consider herself pretty. Well frankly we beg to differ, in spite of all the flaws we think Sriti looks pretty and just needs a new stylist to give her the perfect glow. Pragya is a school teacher by profession but there is now law in the book that a middle class teacher cannot look hot. Most important of all she needs to get rid of her plain Jane salwar suits and maybe skip the spectacles too.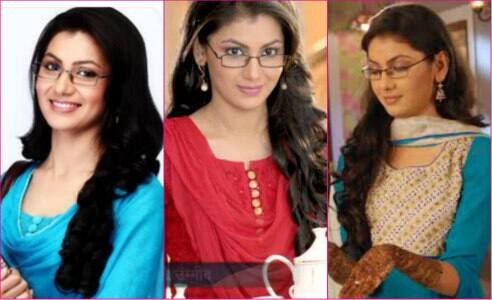 Toral Rasputra aka Anandi in Balika Vadhu: Among everyone we mentioned Anandi needs the most work done on her. Yes she hails from a small village and is a widow in the show, but where she is fighting for everyone' independence she also needs to do away with widows not dressing up. Anandi seems like is caught in some time zone and doesn't wish to come out.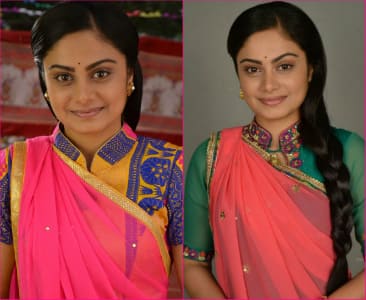 Sorry ... If already posted .. But I agree with the part that a teacher can look hot yaar...
And now it's like one year to the show and she is still in her suits ..
I love her in saris,,,,,,
And like the dress part ,..
A person all about a change .
They could act least get designer suits
Anyway
And HAWWW ...
How can sriti feel that she is not pretty ...
She is beautiful :-)
And
I am sorry if it's a cold article. .
Xoxo
Adya <3