Still have mixed feelings about the precap scene I cant seem to shake it off for some reason...
His father mentions keep Ishita happy and he thinks of give her a kid...err dude could you have not started by saying lets do away with the couch, plan a honeymoon trip once your leg is healed...I know you two have wasted enough time as it is to indulge in baby steps but a jump directly to have a baby?!
Still seems very, very here and there to me...
At least one good thing about it was that there was a second part to that message where he mentioned the diagnosis which said her chances are slim and he said he' willing to try and take a shot at their luck, if she is with him...and because he has already mentioned Ruhi and Adi in the first message, it also becomes a buffer that acts against pressurising her sorta, that she need not feel that he would miss out on anything if things dont work for them, he already has kids, THEY have kids and are parents already.
That was a nice touch there.
I need a nice long post just for that last IshRa scene since I believe the nuances of it need a seperate post of its own...if I can make myself to overcome my laziness just might make a post on it as it NEEDS to be given the attention it deserves and not just for the chemistry but the nuanced subtle writing and the direction which I absolutely LOVED afer ages to be honest.
Coming to the rest of the episode so Sujata is really hand in glove with Subbu...had said as much and banked on it - no surprises there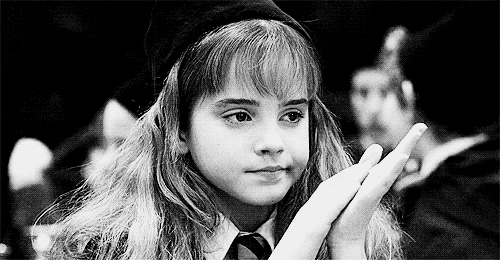 Whats new is the development that the ACP dude who seems to be everywhere now and is throwing love balls at Mihika one beam at a time is now a friend of Subbu...
An accident case which is gonna pop out of nowhere, and not a million years old but from 6 months ago - a lawyer (Sujata) & a cop, this ACP dude both being allies to Subbu ...at least the lawyer is confirmed...I hope against hope I am wrong about this but heaven help us I see another whoddunit track if the identity of the driver ( since I believe that his wife and kid died in a car accident) is not revealed soon, mostly tomorrow itself since he seems to be visiting his shrink and speaking about that dark day/night of his life which changed him and his world forever...
And since everything either takes forever to happen in the Bhalla-Iyer land, ( point in case IshRa taking forever to confess and that too after being pushed by their families and all) or happens at the speed of lightning - Mihir has
moved on
so easily from Mihika and his guilt and is in
WUV
with Rinki too now... of coure Simi' divorce had to wrap up asap and even her marriage to another guy had to be fixed a month from that
The guy who we saw today isnt the dream boat that Toshiji has assumed him to be, thinking now life will be a smooth sail for her elder daughter and her granddaughter thanks to him not realizing that she has pushed Simi out of the frier and into the frying pan...
From the clutches of a leech, a pervert, a digusting man she is now dreaming and making plans of the marriage between her daughter and a certified nutcase, a psycho
Thanks to that Insta spoiler video we knew what was expected but nevertheless watching it tonight wasnt any less painful - and I mean not painful to watch his pain but painful to us, me, as a member of the audience..we the viewers who were subjected to that
Really? Hulk, THE HULK?
He thinks he was channeling the big green guy who has anger issues because he smashed a couple of things and tried to make it seem he is aping the dude' actions from the gif below?
I dont know about the others but I personally believe that this would have been the Hulk' response to that claim - tall, enormous and way out of the line that it was