Suhani Si Ek Ladki: Do you think Yuvraj is stupid to let Suhani go? Vote!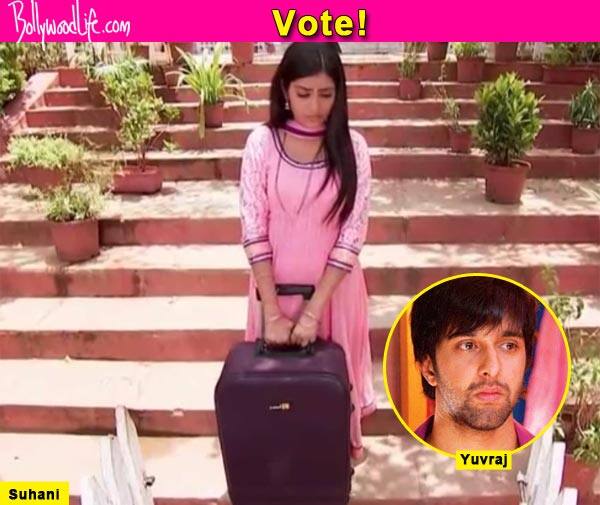 Stupidity thy name is Yuvraj Birla!
It's happened in Kumkum Bhagya. It's happened in Yeh Hai Mohabbatein. It's happened in about every show that's on air. The leads don't love each other at first and when they do, they don't realise it. I don't get it! How is it possible to love someone and not know about it? But apparently that's just what happens- the leads are always the last ones to realise they're in love while their mothers, brothers, friends and everybody else will know about it.
A similar case happened in the last episode of Suhani Si Ek Ladki. Suhani (Rajshri Rani Pandey) left the house as she thinks it is unfair to force herself on Yuvraj (Sahil Mehta) who doesn't love her. She believes that Yuvraj should not suffer for the rest of his life just because her father was mean enough to force this marriage upon him (Yuvraj). While Pratima and Sharad were trying to convince her to stay, Yuvraj was stupidly quiet and did nothing to stop his wife.
How dumb is he? Even if he does not know yet that he loves Suhani, he at least knows that he likes her. Why else was he supporting her and meeting her every night and spending time with her? So if he likes her and thinks of her as a friend, he should still have stopped her because he knew that she'd be hurt. And no one would want to see their friend sad, would they? But no, he'll keep mum and now that she's gone, he's missing her. Ufff!
What do you think guys- love or not, isn't it stupid of Yuvraj to let Suhani go away? Post your votes in the box below!