Kumkum Bhagya: Abhi to spy on Pragya, will he find out about Tanu's pregnancy? Watch video!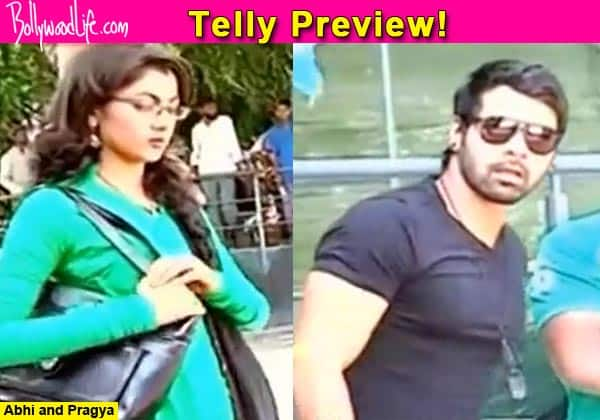 Here's some latest gossip straight from the sets of Zee TV's Kumkum Bhagya...
Abhi has turned a detective and now wants to find out the reason behind his wife's changed behaviour. Pragya is creating trouble for herself in Mehra house and has irked not just Abhi, but also Daadi with her behaviour for Tanu's sake. However, looks like someone has found Pragya's recent behaviour fishy and it is none other than her husband. Looks like with no songs or music to focus on this rockstar has found ample time to spy on his wife, who he's madly in love with now. So, Abhi follows Pragya to unearth what's the reason behind Pragya's strange attitude. Abhi has promised Pragya to ditch her badly the day she falls in love with him, but little does he know that she's already in love!
In the upcoming episode we will see Pragya take on Daadi deliberately to u[set Abhi and the family. However, her plan backfires and Abhi understands that something is not normal. With his wife not revealing much and him being clueless about this new Pragya he decides to take the matters in his own two hands. So, he's out there to find out what's the truth. Mission Pragya is on the roll, but will he find out about Tanu's pregnancy?
Well, soon Abhi will get to know why Pragya is acting do different. On realising will he be angry with his wife or simply upset with this new trying situation is to be found out in the coming days. But that's not all, there is a bigger mystery to be solved on the show. And that is about Tanu's pregnancy. Come back right here to get more updates on Kumkum Bhagya!