Meri Aashiqui Tum Se Hi: Who is the perfect partner for Ishani - Ranveer or Shikhar?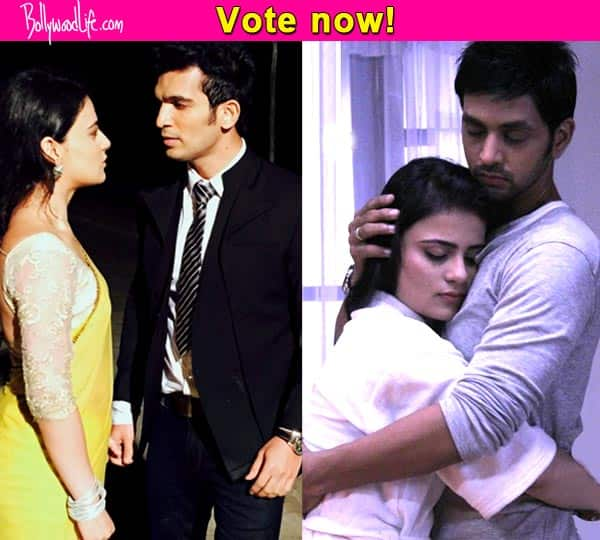 It's difficult to pick between two great choices and I am sure if the writers didn't decide for Ishani, she'd have a hard time choosing between Shikhar and Ranveer
Meri Aashiqui Tum Se Hi is about Ranveer (Shakti Arora) and Ishani's (Radhika Madan) unlimited love for each other. Every time the couple came closer, someone or the other played spoil sport. It started off during their childhood when Ranveer was madly in love with Ishani, post their marriage she fell in love with him but post the latest leap things have been chaotic for the couple. Ranveer is with Ritika (Smriti Khanna), while Ishani is about to get married to Shikhar (Arjun Bijlani). While we love both Shikhar and RV, there can be only one ideal man for Ishani, so vote and tell us your choice.
Ranveer: Since childhood he has loved Ishani unconditionally. His love doesn't have ego, jealousy or games - it is pure love. When Ishani was about to marry Chirag, RV sacrificed his feelings for Ishani's happiness and united them. But when he realised that Chirag is not the right match for her, he tried his best to break it off. Once RV became rich and became a successful diamond merchant, he got married to Ishani and kept proving his love for her. Eventually Ishani understood RV's feelings, butjust as they were about to unite fate pulls them apart. Ishani sacrifices her love for the sake of RV. She assumes that RV has killed Chirag and decides to take the blame on herself and make him hate her. But Ranveer, wants her back even if she is a murderer or cheated him. His love is pure without the frills of any condition.
Shikhar: In the profession of law and as a successful lawyer, Shikhar knows to see beyond the surface of someone's lies. It is with this thought he took Ishani under his wing in his house. Ishani brought out the best in Shikhar and made him to want to be better. From being a Casanova, Shikhar went on to becoming someone who respected women and loved Ishani. Under Ishani's influence, he resolved his age old issue with his step-father. All these were reasons enough for him to fall in love with her. The best thing is in spite of knowing she killed someone, Shikhar is ready to accept her. While she did everything to dissuade RV, Shikhar was the only one who saw behind her lies and tears. He reunited her with her family and made sure they accepted her and let bygones be bygones. He suggested marriage, but also told her that he doesn't want her to agree under any pressure. He respects her as a person and her decisions.
It's indeed difficult to make a choice, so we are leaving it open to the ardent fans of Meri Aashiqui Tum Se Hi to make a choice and tell us who they think is perfect for Ishani.