May 9, 1540 marked the birth of a son, a man with unparalled veerta, valour, courage, it marks the day when a the first freedom fighter of Bharat was born! May we remember him for that and for the fact that he stood up and fought for his motherland, he fought for what his ideals, for what he knew was right! He not only inspires us to fight for our motherland, but also stand up to the wrongs of the world, he could have just joined forces with akbar and gotten a good position, but he knew that bowing down to someone who had no business in his motherland would be wrong, he stood tall and fought even when there was very little help from the outside, thats the kind of spirit we all should have!
long may HE live in the pages of history, there are many Greats, but there is only one Maharana and that is Pratap! Jai HO Maharana Pratap ki!!! He lived and fought for our homeland! The man was willing to eat rotis made of grass so that he could fight the foreign invaders unlike the many other rajputs afraid to take stand against the mughals!!!
I could not copy and paste this article on the forum, so im sharing the link about his life, we know a lot of it, but its a good reminder, he lived a difficult life from childhood to adulthood, the obstacles were never-ending but he stilled lived and and he still lives in our minds, our hearts and in the land itself!
He was born in Kumbhalgarh- India's Great Wall! He later defended it when chittod no longer under rajput control! Kumbhalgarh was his base for a long time!
with chetak!!!
Ok so some places says MP's bday is May 9 and then others say its May 31st, so Im just going to chose the earliest date, why not celebrate early and beat the crowd! lol!
Please feel free to add messages and info, stories etc for our Maharana Pratap!
-----
contributions from our dear forum friends and Maharana fans/bhakts:
Rinal added:
Maharana Pratap
Over the next half-century, most other Rajput rulers allowed themselves to be wooed the Mughals; Mewar alone held out. In 1567 Emperor Akbar decided to teach it a lesson: he attacked Chittorgarh razed it to the ground. Five years later Maharana Pratap (reigned 1572-97) came to rule Mewar - a king without a capital. He continued to defy Akbar, and in 1576, confronted the imperial armies at Haldighati.
The battle ended in a stalemate and Maharana Pratap and his followers withdrew to the craggy hills of Mewar, from where they continued to harrass the Mughals through guerilla warfare for the next twenty years. Maharana Pratap made his descendants vow that they would not sleep on beds, nor live in palaces, nor eat off metal utensils, until Chittorgarh had been regained.In fact, right into the 20th century the maharanas of Mewar continued to place a leaf platter under their regular utensils and a reed mat under their beds in symbolic continuance of this vow.
Here's the link---http://www.chittorgarh.com/chittorgarh_history.asp
-------
Anu added the following:
Oh yesss...today was the day when HE WAS BORN...today was the day when Mewar and subsequently the whole nation got its first freedom fighter and a brave warrior !
A VERY HAPPY BIRTHDAY TO THE GREATEST WARRIOR KING OF INDIA, MAHARANA PRATAP !! A PROUD AND A HONOURABLE SALUTE TO HIM !!
This is one pic of him which always keeps reminding me of his greatness...It gives me the goosebumps, and most of all the proud feeling...Its the statue of him which is erected in the premises of Parliament of India, the symbol of our Democracy ! And I can NEVER get over this pic...
Another panoramic view of the statue:-
And Kaana reminded me that Bday can not be complete without sweets! so I am sharing some rajasthani sweets
this is Ghevar: soo good!
Mawa Kachori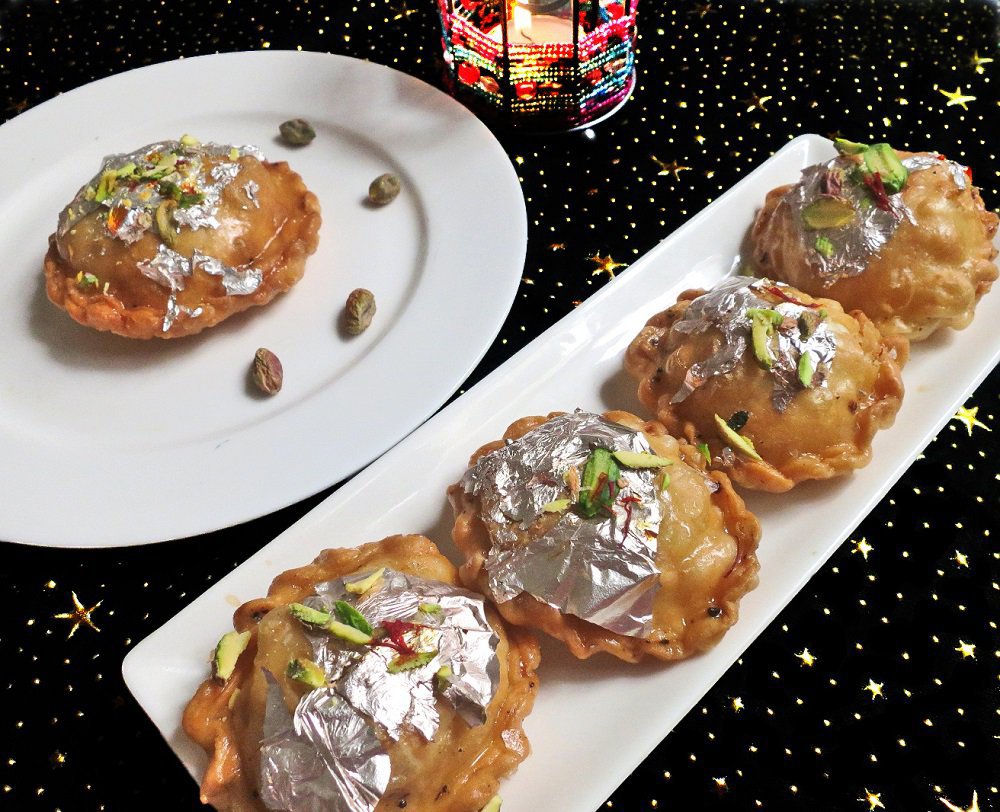 Makhan wada: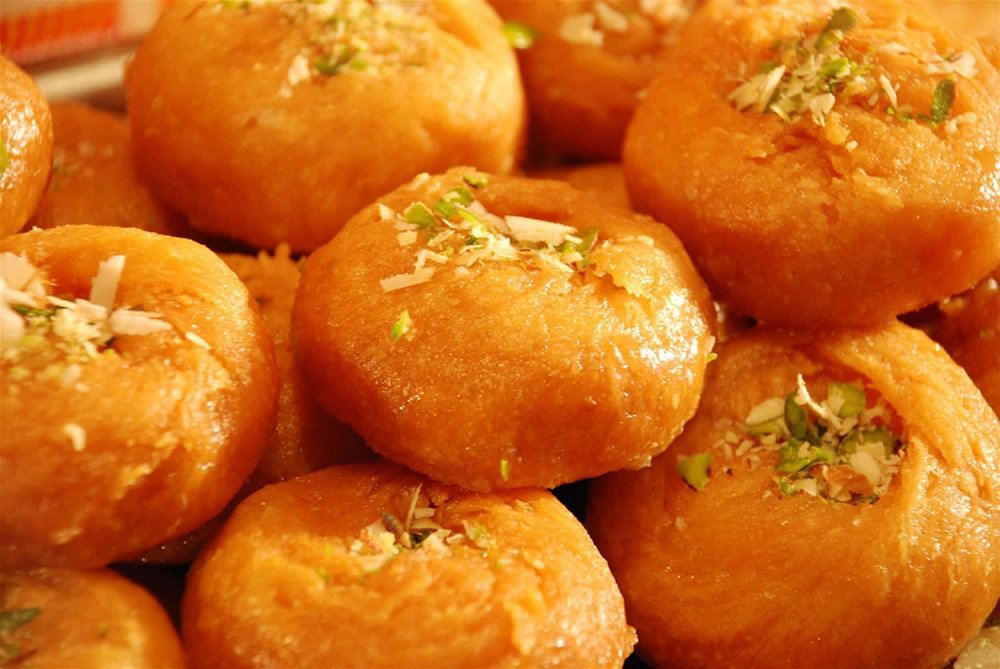 And who can celebrate without a cake:
and more cake if you dont like chocolate:
coconut cake:


Edited by Intrepida - 09 May 2015 at 3:23pm