Itna Karo Na Mujhe Pyaar: Ragini and Neil behave like teenagers in love...awww so cute!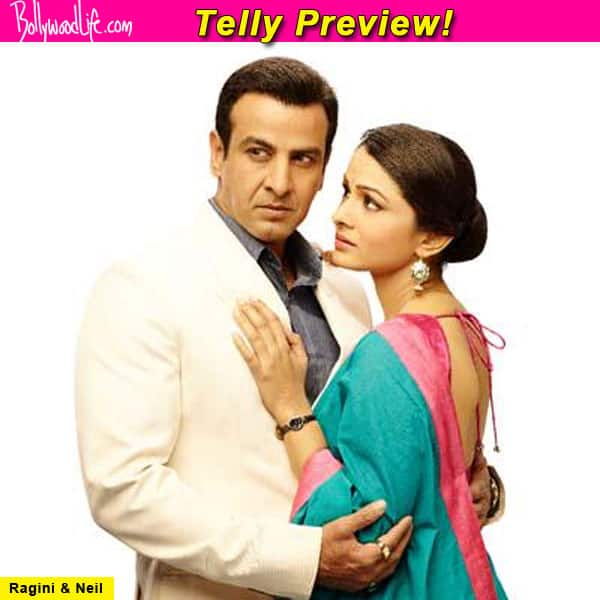 For once we have a show that does not crawl at the speed of a snail but is moving at a pace any sane human can keep up with
So we know that Ragini (Pallavi Kulkarni) and Neil's (Ronit Roy) love story has picked up from where the two left it 15 years ago. The good thing is that on realising that Neil is not at fault, Ragini wasted no time in apologising and confessing her love. Of course there was a bit more of drama happening there but all in all it turned out well for the couple and now we have some really mushy love scenes which by the way are more refreshing than the pace itself.
The whole of last episode was dedicated to Neil pulling Ragini into an empty room, planning a Pune trip with her and then offering to drop her home.
There is nothing novel or unique about their romance; it's just the fact that the show depicts mature adults indulging in lovey dovey moments when Neil steals Ragini from her work and tries to get naughty with her in the store room. Now that's cute! Given that the major audience for daily soaps are middle aged housewives, it's sad that such smile-inducing moments between mature adults are so rare. Indian daily soaps normally prefer showcasing love stories between youngsters and teenagers. However, it is essential to mention that this scene works so well because Ronit and Pallavi have a crackling chemistry. Boy, is it great or what!
SPOILER: The show promises some more romance coming your way as Neil is about to go for a conference in Pune along with Ragini. But that's just for now, Neil will soon be faced with a dilemma and he will have to make a choice. He's having the time of his life with Pallavi and trying to make up for the last 15 years, in all this he forgets that he has left his job and responsibilities in US. He's the head of the cardiology department of a reputed hospital, his kids have to go back to finishing their education and many such responsibilities. Will Neil go back to US? Will Neil take Ragini with him back to the States. Will he choose his responsibilities over his love ? Time will tell!http://www.bollywoodlife.com/news-gossip/itna-karo-na-mujhe-pyaar-ragini-and-neil-behave-like-teenagers-in-love-awww-so-cute/?utm_source=twitterfeed&utm_medium=twitter