Yeh Hai Mohabbatein: Will Ishita try and pair up Subbu with Simmi?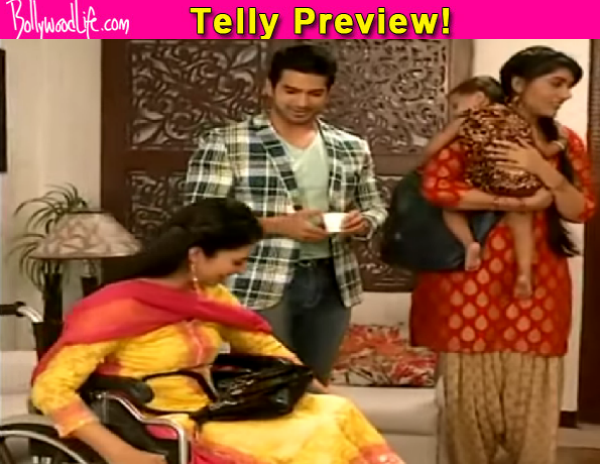 Now this may come across as an odd idea but here's why I think it might just happen...
In the last episode, we saw Simmi being upset with the fact that her daughter Ananya was ill. Mrs Bhalla noticed her gloomy mood and asked her on whether she was taking Ananya to the hospital soon. Later, Subbu (Amit Tandon) was seen visiting Simmi, much to Mrs Bhalla's displeasure. She was seen stating that she minds him coming to their house this often. Meanwhile, Shagun(Anita Hassanandani) was seen scheming a plan with Param, on how she could steal Aditya and Ruhi from Ishita(Divyanka Tripathi). The episode ended with Shagun entering the Bhalla house and stealing Ruhi and Aditya's passports!
In the upcoming episode, we will see Ruhi questioning Shagun on what she was doing inside the house. She will ask her on whether Ishita knows about her presence.
Since a few episodes, we have seen how obsessed Subbu is with Simmi's daughter Ananya. The lad makes it a point to attend to her in times of need and is often visiting the Bhallas in order to meet up with the little one. What is going on? We all know that Simmi is a single mother and Subbu has no partner either. Though he is in love with Ishita, his closeness with Ananya speaks volumes on what's to come in the upcoming episodes. I may be shooting in the dark, but I strongly believe that Ishita will take a cue from Subbu's frequent visits to the Bhalla house. What is she sees his closeness with Ananya and decides to play cupid for him and Simmi?
Do you think it's possible? How much do you support this idea?