So mulannoo aajcha episode gets

Aajpasun

lecturer

jhali ki nahi? So aata episodecha rating grades madhey!!!
So episodechi suruvaat samasta desai ani kudalkar kutumbiyane hotey...

lecturer honaar mhanun saglyanni tila gifts

anli aheyt. Nanancha

vakya mala phar avadla
mulivar vadilancha hakka pahila
ani tya anusanganey Babaji gifts denyababtit opening batsman

tharley. Babajinney

aplya laadkya lekisaathi saadi anli, erandel

ney

,



ney pan

anli ani MDney swatahsathi pan

ch anli tyamuley Babajinchya mhannyapramaney lakshmi prasanna honar desainvar, amit dada

ney pen dila...Satish bokyaney

paise vachavley vatta. Babajinney aashirvaad deta deta parat good newschi athvan karun dili MDla

mala thoda hataash

vaatla karan tyachya MDcha vel ani sahvaas kami labhnaar tyala hey tyacha tyalach lakshaat ala ahey...I can understand AD.


dicussion in bedroom kontey kapdey ghalun jaycha ani konti purse nyaychi chhan hota. Especially MD saying to AD aapan baalasaathi babanna naaraz kela ahey tar chhotya chhotya goshtit tari tyanna sukh milu de ani mhanun ti saadi nesnaar asa tharavtey.
Next divshi sakali


jodiney baher padtaat..mala adhichey episodes athavley...tevhahi MD collegelach jaychi pan as a student ani ata as a lecturer. MDney Babajinni dileli laal saadi nesli hoti...ahahaha kay disat hoti

ani Mainni dileli purse ghetey...how sweet.
Bike scene chhan hota...

wishing

best luck

ani ticha navin saditla photo kadhun babajinna pathavto. MD ney babajinshi phonevar astana 'pan' cha uchhar barobar nahi kela pan madhey banatla na nasun nalatla na laavla hey mala ajibaat avadla nahiye MD. Joglekar gurujinna bhashecha kachra jhalela ajibaat khapat naahi.

I know its slip of tongue pan next time chalnaar nahi!!!

Erandel Ani Babaji photo pahun mhantat kay goad distey na...kharach kaay goad distey tumchi mulgi


bikevarun MDla collegela sodto..college campus dakhavla ahey ani maidaan pan ani MD in red saree..me AD asto tar lagech gaylo asto
laal chhadi maidaan khadi kya khoob ladi kya khoob ladi hum dil se gaye haaye..hum jaan se gaye haay.

staffroom shodhat ahey ani ek chamya

porachya chehryvarun MDcha padar udtaana dakhavla ahey...arey mala tari ghya tyachyaaivaji. Kaay deadly expresssions siley astey me!!

and if this chamya

is going to be a threat to

tar mala tayaar vhayla lagel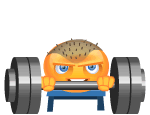 to protect MD. neway, Tevdhyaat Anjalicha tila phone yeto asking about her whereabouts.NanTar typical staffroom dkhavley ahey Gangurde Sir, Nayak Sir jara khadus vaatley, Nimbalkar (bahutek) Madam chhan vatlya, ani gharolya taklya

chaturvedi...haa taklya colors marathi madhlya Kamala serial madhey Randivecha role karto! Sagley milun MD ani Anjalicha tyanchya pahilya divshi welcome kartaat. I've started liking MD and Anjali's bonding

Ethey

officemadhey dabba khat ahey ani tyala MDchi aadlya divshichi dhavpal gadbad athavtey...to tila messge karto All is well? Ani bichara vaat pahat basto tichya replycha

. I liked AD in this scene.
Staffroommadhey hallichya mulanchya savayi, satat social networking ani virtual world madhey rahna hyachi charcha chalu ahey. MD ani Anjali jara

nervous jhalya sarkhya vaatlya.
Precap:

la

madhey navin MD disat ahey ani tyala ti avdat ahey ani to tila friends? Mhanun haath pudhe karto.
MDsaathi special song yet ahey in a different post...tumhi sagley tyaat sahbhaagi vha hi request tumchya NJchi