Hello lovely TMH Waasio
It's time for the TMH Banner Contest Voting -Round-1 , where each of you can vote for your favorite banners
First of all, we would like to thank all the participants for taking out the time and sending in the beautiful banners !
But before we go in for voting, here are a few rules to be followed for the voting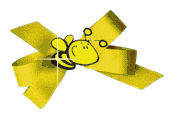 RULES

Please make sure that all the important characters are present in the banner and the title of the show
'Tu Mera Hero"
is clearly readable

Please refrain from creating and using multiple IDs (MIDs) to vote for your favorite entries, as it will disqualify you from voting.

Advertising your own banner in any way , via this thread, or a post on the forum, or via PM will lead to an automatic disqualification

Please vote for EXACTLY 4 banners, else your votes will not be counted

Last date for voting - 13th May 2015
If any of your banners aren't listed for voting, please PM me immediately

Scroll down to the next post for the banner entries ...

Regards,
IF Dev Team


Edited by munnihyderabad - 07 May 2015 at 1:57pm