My Mother!!!
Hello every one.
This is Gayathri. My mother's name is SUNITHA.
I want to share you guys about how much I love my mom and how much she love's me.
Amma[Mother]...
Nuvvu naaku janma nichhav...
[You gave birth for me...]
Jeevinchadaaniki Janma nichhav...
[You gave life to live by giving birth for me...]
Eaylanti kashtam naa daggariki raakunda nannu penchavu
[You raised me without making any problem near me...]
Andukay nuvvu naaku nachhav...
[That's why I like you...]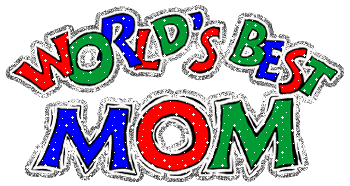 For me my mom is the greatest mom in this world...
I used to do many crazy things in my childhood.But she never scolded me.
I used to behave rudely with my mother.Even then she never scolded me.Instead she loved me.
She is there with me in every step of my life.
She encouraged me at the time I need.
She teached me morals.
She taught me everything...
She used to be happy when I was happy.
When I got any prize she used to feel happy more than me.
She used to feel sad when I was sad.
She used to console me when I cry.
When ever she find's me crying her eyes used to get fill up with tears.
One day when I was studying in 8th class...
Me:"Ma.I want to tell you something..."I said.
Mom:"Then tell me"she said.
Me:"Ma!Today I showed my friend one answer from my answer sheet.I helped her in copying"I said.
Mom:"Gayathri. Remember one thing...Copying is a bad thing.Encouraging copying is very bad thing.See if once you start encouraging copying then they will think that she will always help me in during exams.
So,There is no need for me studying and she will not get prepared for exams well."she said
"She will get habituated for copying and will continue to copy in future also.Then she will pass in all exams but will fail in her life"she said.
Me:"But how ma?"I asked as I was confused.
Mom:"In interview firstly she will pass in written test by copying but while attending interview she will fail as she won't have much knowledge because she didn't read at that time."she said.
"So,indirectly the people who encourages copying will become responsible for that"she said.
Me:"But how ma?"I asked her.
Mom:"If you haven't encourage her copying then she would have read for exams.She would have not get habituated to copying"she said.
Her words went deep into my mind and got fixed there.
Then I decided to not encourage copying.
In 9th class I neither copied nor encouraged copying.
I got nice marks...
The result I got for my behaviour is..."MISS PERFECT"!!!
MISS PERFECT is the name given by my friennds for me for not copying or showing others.
If any one ask me why I am not copying I used to say "MY MOM SAID..."
See guys..I got good name for following her words...
I'm really feeling proud for having such a mother...
"THANK U AMMA..."
One more thing guys...my mother's health used to be not fine.
Once in every year she used to get a serious attack which is side effect of a medicine she use's.
She used to have many medicines due to her illness.
They taste of that medicines used to be horrible.
She used to see hell everyday.
Really guys...if anyone will be in that state they wish to die.
But my mom...She just live's for my sake.
She thinks "If I will die then who will care my daughter"
She used to fight with her critical condition...and return home after recovery.
She is fine now.
"Amma...Really HATS OFF to you!!!"
The words will not be sufficient to describe you!!!
"Ma!I really love you.You and dad will be always there in my heart for ever"
I'm really lucky to have you as my mom...


Edited by ipkkndkasr - 07 May 2015 at 10:30am