Yeh Hai Mohabbatein: Shagun to seek revenge from Ishita by kidnapping Ruhi!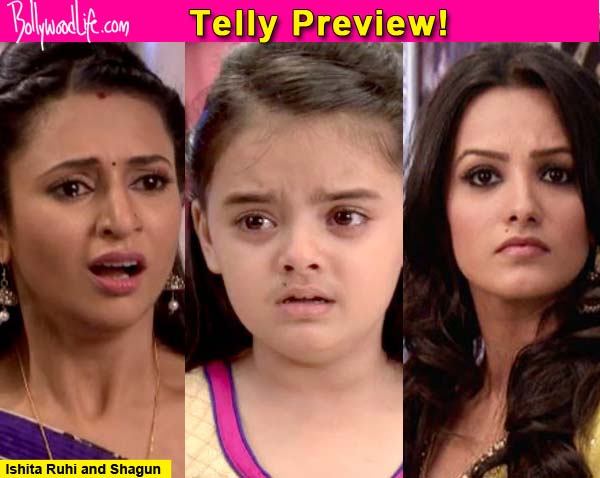 Shagun is planning to kidnap Ruhi and Ishita and take them to Australia! Will Ishita succeed in stopping her before it's tool late?
In the last episode, we saw Subbu (Amit Tandon) visiting Ishita(Divyanka Tripathi) and telling her that she had forgotten her mobile in the clinic. He was seen handing over the phone to Ishita and telling her that Raman(Karan Patel) was on the line, and she should speak to him.Ishita got busy, and Subbu was sad seeing her closeness with Raman. Soon, little Ananya started crying and Subbu offered to take care of her. Meanwhile, Romi(Aly Goni) was seen asking Mihir(Raj Singh Arora) to get close to Rinki by making her jealous and the latter tried his hand at the same. The episode ended with Param visiting the Bhallas in order to meet Ananya but being asked to leave by them.
In the upcoming episode, we will see Shagun(Anita Hassanandani) and Param getting together and scheming against Ishita. Shagun will decide to steal Ruhi and Aditya from Ishita and will plan to distract her in order to get the kids' passports. Vandu will meet with an accident and Ishita will rush to the hospital to see her. Shagun will use this opportunity to steal Ruhi and Aditya's passports and will succeed in doing so. The episode will end on a shocking note where Shagun will kidnap the kids and will plan to take them to Australia with her!
Will Ishita learn about Shagun's plan and succeed in stopping her?