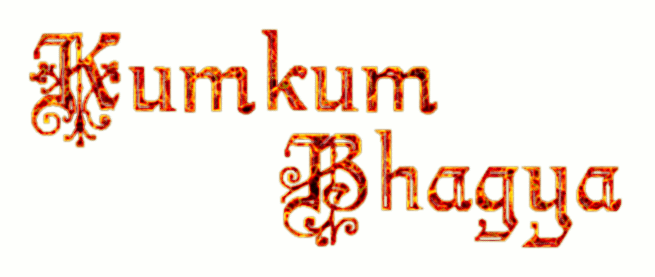 HELLO EVERYONE! You guys at the AT know me already, but for those that don't - HI!
Name's Fanaah, previously Preeah. You can call me Pri, Priyu, Piyu, or any name as long as you let me know (so I know you're talking to me!)!

So anyway, being the impulsive person that I am, I posted something at the end of AT #137... *quickly checks* No. At AT #136 that sparked an opinion which then turned into an idea that just took off at rocket speed.
As my beloved AT parivaar knows, I'm the crazy freak that does backlogs of AT posts that I missed, even if they are two ATs back because I'm eccentric that way (and also my anal-retentive nature pushes me to). Therefore, it was (impulsively) decided, but was received permission for, to create a catalogue for the AbhiGya/TiSha AT!
Quite an undertaking, I might add. It is in the planning stages and will be a W.I.P. indefinitely because I DO have a life outside the AT and IF, even if my crazy behenas and bhais refuse to believe it!
So coming to the point, this catalogue will be starting from AT #1, of course, and will index all the interesting posts including media, images/edits, drabbles/fic ideas, and other interesting topics and conversations.
This requires careful undertaking because I don't ever want someone to
have
to go back to the original ATs (unless they really want to) to find things. So, I'll try my very best to accomplish this, so please be patient with me!
Let me thank Dee (deefan), first and foremost, for her permission and initial input!
Then my beloved Mina Love (-mina-) for formatting help, even without knowing what it was for! Desolee Cheri, mais MERCI!
And finally, Kate (MsTiara) for allowing me to use her edits! DANKE, Altere schwester!
I was stressing so much
, but you guys made my job a HECK of a lot easier!
So, this thread has a NO COMMENT / RES rule. I apologize for that, but I would like to avoid the spammage, so please oblige. BUT! DO feel free to comment or share a suggestion because I appreciate all the help on improving this catalogue! I have created a separate thread for it
HERE!
THANK YOU!!!




Edited by Fanaah - 10 May 2015 at 9:58pm