After selfies, Salman Khan to showcase his love for chicken in Bajrangi Bhaijaan!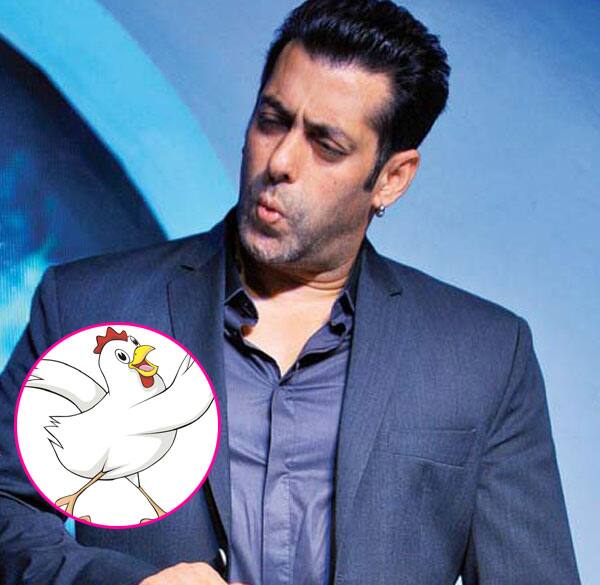 Read on to get all the details right here...
Not too long ago we informed you about Salman Khan's Selfie song' from Bajrangi Bhaijaan. It's supposed to be Salman's introductory track in the film wherein choreographer Remo D'Souza assures that the audience will be left awestruck watching Salman dance like never before. But what's more is that there's another song coming up on the same lines, which is tentatively titled Chicken Song'. Yes!
Reveals Pritam, who has composed this track, "It's a situation song which celebrates chicken and needed lots of clucking sounds with a few cockadoodle crows thrown in.The tune came easily but the lyrics were tricky and took time. It's a situational song and integral to the plot. We wanted it to work for the story and also the audience, particularly kids since the film's hero, Salman Khan has a huge kid fan base."
However, it was a task to find someone who could get the exact chicken sounds. Finally Pritam managed to trace these two maestros. One of them, Wylie Galt Gustafson, is a yodeller from Montana, USA, who is famous for his chicken yodle song for Yahoo, Inc. Whereas the other is Nernhard Betschart, a leading Swiss yodeller. "I contacted both of them and they collaborated with me on this song. We recorded on skype and the song has come out really well," adds Pritam.
Salman and team have recently returned back from Kashmir after completing the last schedule of Bajrangi Bhaijaan. Pritam will now sit with the whole team and finalise the score right from the title to the other aspects of the song!
Well, we can't wait to review Bajrangi Bhaijaan's music album. Selfie, chicken - what next Salman?