you should edit the caption so it says "saajan chale sasuraal"
QUOTE=Cutiepie Rani]This is just for fun. I love the woman, but thought this was funny.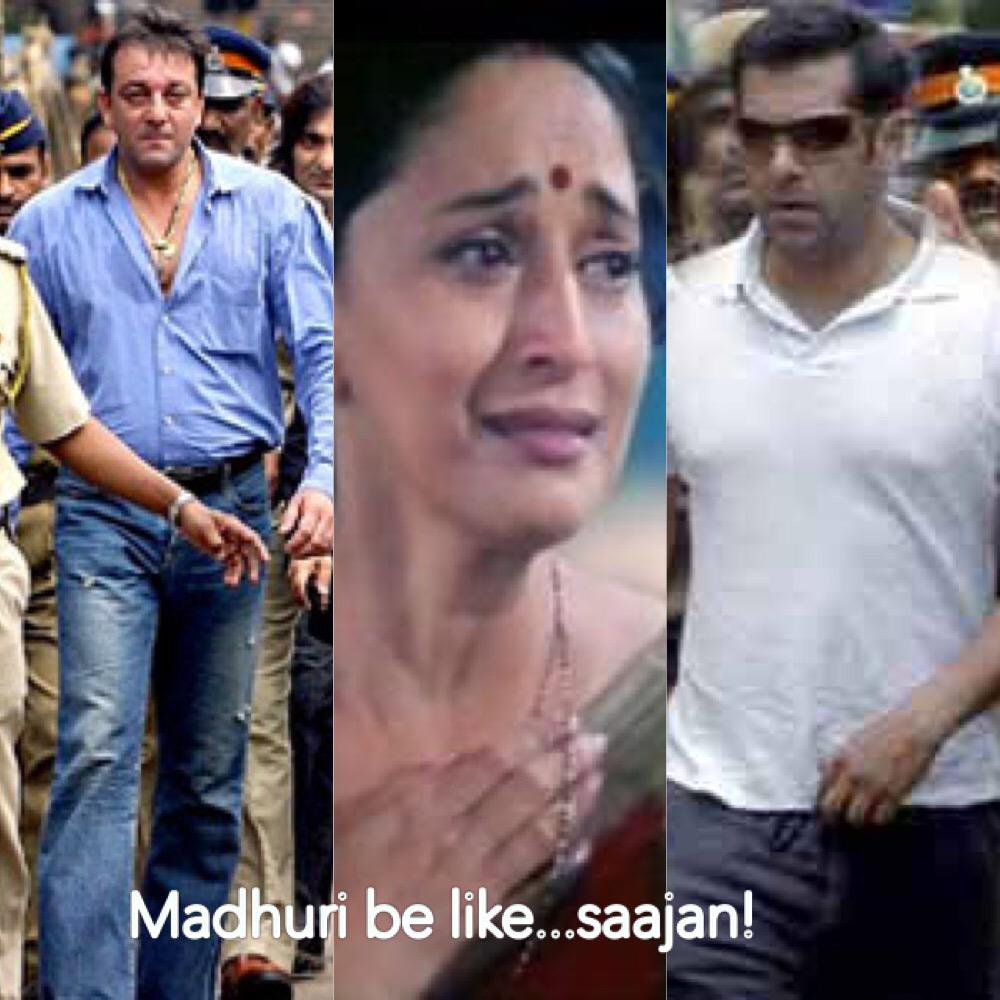 Please take this in humor...Everyone tells me to 'lighten' up around here...So here.
Salman singing to the cells: ' Tere naam humne kiya hai, jeevan upna saara sanam...'


Sanjay to Salman: ' Chal mere bhai..."
Disclaimer: No offense intended to Sanjay, Salman, or Madhuri fans. All out of humor only.
[/QUOTE]