The Perfect Match

Is it possible that we cn find a perfect match in a few mints meeting OR d person our elders select for us wd be d best for us , is it essay to trust a person in one meeting to spent d whole life with him/her,, if not then how to find a perfect match ?
let's try this ...
Note..
This a fiction , all incident , professional terms nd places r imaginary ,, plzz don't relate them with reality .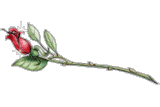 Part - 29
http://www.india-forums.com/forum_posts.asp?TID=4372469&TPN=52
Part - 30
Geet's room was next to Maan nd opp to Ammy ,, DM wanted to keep her near her but Maan nd Ammy suggested that it cd disturbed her sleep bcoz they had to get up many times at night to check her,, she need help to get up or to take side ,, for d day Ammy arranged a nurse for 10 hrs but at night they all wr there near Geet ,, now slowly Geet started moving her left hand ,, she was lefty nd after removing drip she got lil relief getting one hand operational ,, before leaving Handas for Shimla , Renuka, DM nd Rsbh talked to Handas nd clearly asked Geet's hand for Maan ,, it was unexpected for Handas but they agreed ,, they came worried but now going happily . Geet was in No optional zone ,, she was helpless nd cdn't ignore how Maan was taking care of her day nd night avoiding his office ,, his closeness , care nd occasional flirting flipping her heart ,, in this state she choose to keep quiet to avoid his teasing ,, slowly-slowly he was making his place in her heart,, her parents wr obliged nd left giving her lots of instructions , thanking khuranas for their help ,, now they have to come for engagement .
Khuranas , Handas nd Mr Roy use their contacts nd all d 4 goons nd Sethi wr behind d bar ,, it was attempt to murder , threat nd conspiracy so it was sure that they got good punishment ,, they wr nothing in front of Handas nd Khuranas ,, police keep d news wrapped ,, d site work came on track .
Days started slipping ,, Maan started going to KC ,, Geet gen spent time in talking on phone with her siblings nd B*** team ,, she started using lappy nd instructing her team on conference call ,, d office had set ,, it was start so work was moving slowly ,, Mr Roy visited Geet before her discharge nd now called her or Maan to ask about health .
D nurse helped Geet in day time nd all d khuranas spent time with her too but bcoz of office , hsptal nd d shopping & arrangements making all busy ,, it was night nd all went to sleep after a tiring day , but Geet was restless in her room ,, Ammy was in hsptl for night shift nd Maan was working in his study after giving Geet her meds after dinner
Geet felt cramps nd lower back pain ,, something hit her nd she became restless ,, with one hand how she wd manage ,, her stitches took almost one more week to heal fully nd now this prob ,, she got up from bed with difficult bcoz her right hand was on sling ,, she slowly dragged herself to Washroom nd checked ,, her doubt was right nd tears roll down from her eyes in helplessness ,, she didn't have DM nd Renu's numbers to call them , so decided to go their room ,, she was not allowed to roam alone to avoid any hurt , but now she had to.
Geet came out from her room nd move slowly but Maan felt some sound nd came out ns shout from behind seeing her going out alone like that at night .
Maan: G e e t , what is this ,, r u mad ?
Geet startled and hult right there ,, Maan rushed to her nd held her left arm ,, giving her a glare .
Maan: why don't u call me nd where r u going at this hr ? Why u got up from bed ?
Geet fumbled : wo , wo , I want DM OR aunty ?
Maan: DM aur badi Ma but why ,, geet it's late nd they r sleeping ,, u cn tell me what do u want ,, come in ur room .
Geet: no , plzz ,, I need them .
Maan: Geet both r sleeping ,, u cn tell me if u want something , come 1st sit in ur bed nd then tell me ,, bhook lagi kya ? kuch khana hei ?
Maan brought her back in room nd gestured her to sit in bed but Geet nodded in a NO with wet nd lowered eyes ,, a drop fell on Maan's hand nd he panicked,, cupped her face nd asked .
Maan: Geet what happened ,, why r u crying ?
But Geet sniffed in reply nd few more tears rolled down on her cheeks ,, Maan thought that may she is missing her family .
Maan : Geet , ghar ki yaad aai kya ,, bolo na ,, they'll be here after few days ,, aur mai hoon na tumhare paas ,, humm ,, OK mai yahin rukta hu tumhare paas ,, ab chup .
Maan wiped her cheeks lovingly ,, Geet was not able to say him her prob nd he was not allowing her to call DM / Renu at this hr , but she need help she cn't avoid .
Geet: let me call DM ,, plzz .
Maan looked at her worried : Geet , kya hua hei essa , jo mujhse share nahi ker sakti ? na tum baith rahi aur ro ku rahi ho bolo na , kya prob hei ?
Helplessly Geet bent nd hide her face in his chest mumbling ..i cn't say u .
Maan : be careful sona , nd why cn't u say me , what is that ?
He carefully held her close to him ,, 1st time she came close to him like this in these days ,, Maan liked that ,, they need to built a base of trust nd that cd be possible only sharing things , prob nd hearts ,, he huskily whispered near her ear.
Maan: Geet u cn share anything with me ,, we have to trust each other nd have to share anything .. anything Sona .
Geet pressed her face on his chest more feeling embarrassed ,, how cd she say him about her P****** ... Gosh! It is so embarrassing ... No.
Maan: Geet bolo , I m waiting , nd don't stand for long like this ,, sit in ur bed .
Geet: no o o ,,plzz , call DM .
Maan : no, tell me what help u need .. washroom , come i'll drop u there ,, why DM when MSK is in ur service .
Geet : it's very personal Maan .
Maan: nd I'll be happy if u share personal things ,, we r going to share our life Sona .
Maan rubbed his thumb on her cheek looking at her with love filled eyes ,, he slowly dragged his thumb on s lower line of lip nd chin ,, this love-fill gestured shivered Geet entirely ,, her grip tightened on his waist nd Maan felt that ,, a lil gesture was arousing new feelings nd raw desires in them ,, lost in those new found feelings Maan bent his face , rubbed with her cheek , their breath became heavy nd body started tensile ,, she felt a tingling nd warm gush in her famine part nd came in sense nd parted .. M a a n ,, S o n a ... Maan was lost in her nd his calling her Sona in his husky baritone gave shivers nd goosebumps to her ,, things wr hard for her nd she was in need ,, he was no where to understand her plight ,, she thought a lil nd try to say in diff way .
Geet: Maan , I have pains in my abdomen nd back ,, plzz call DM .
Maan came in sense listening .. Pain , she had pain ,,, nd smacked his head inwardly on his behaviour .
Maan: sorry ,, u have pain then why didn't u tell me at 1st place ,, I m asking u again nd again ,, Geet u na .. wait I m calling Ammy to ask med .
Geet: no o ,, plz not him I want DM .
Maan: for meds u wanted to awake DM .. Geet ,, stop this , sit here in bed nd let me call Ammy .
Geet: no,, Maan plzz samjho na .
Maan: kya samjhu ,, pain hei aur phone nahi kerne de rahi ho ,, I cn't give u any random pain killer Geet , nd what'll DM do in this ?
Geet huffed at his stubbornness ,, he never listen straight way .. kya karu mei eska? Geet pressed her eyes shyly nd mumbled with lower head .
Geet: Maan I have my P****** , nd need DM's help .
Maan: peri*** ,,to usme ...
Maan stopped in mid getting d meaning of her words ,, startled nd felt embarrassed ,, he bite his lips nd then a smile crept on his face ,, he placed his forehead on hers cupping her face in his hands nd whispered .. how many times u'll call DM for this ,, humm ,, tell me what do u want ?
M a a n ,,, Sshhh , let me help u ,, Maan ,, mai kaise tumhe ...
That's it ... he angled his face a lil nd captured her plumy lips in his for an aggressive nd full mouth kiss ,, he sucked her lower nd then upper lips ,, she was shocked at his sudden act nd gasped ,, Maan entered his tongue in her sweet world nd started exploring all d corners ,, groaning in pleasure nd then mumbled licking her wet lips slowly ,,, u r mine nd cn tell me anything .. tumhe haq hei Geet.
M a a n ,, hummm, bolo kya chahiye .. senetry pads ,, kaun sa , abhi lata hu 24x7 se( a chain of shopes ).
Geet gasped in shyly then hit him playfully on his chest which make Maan more bold nd flirty .
Maan : ouch ,, not fair ,, DM ko bhi marti kya agar wo poochti .
Geet: u r so shameless Maan.
Maan: Sona ye to trailer hei , picture abhi baki hei ... aur what is shame in this when all d prime channels r showing big-big ads of sanitary pads with whistle nd exciting qualities ..ultra thin, extra long ,, dry max,, etc , etc.
Geet turned red, hid her face in his neck again nd Maan giggled ,, he pecked her cheek ,, he was in full mood nd enjoying those moments .
Maan: Geet I m waiting , tell me ur fev brand .
Geet: chup , no need to go any where ,, I have in my bag .
Maan: Oh , Geet if u have then why r u going to disturb DM ?
Geet turned sad : I cn't manage with one hand.
Maan: aaee,, don't feel sad , when ur 2 more hands r here.
Geet : Maan how cn u ,, it's so ..
Maan: sshhh,, chup , nd thrust ur Maan ,, humm ,,, come show me what u need nd how ?
Maan was serious now nd brought Geet near cupboard ,, open that nd then geet's carry bag ,, find her SP's pack ,, smiled inwardly seeing d brand .. s***free .. drymax,, took out one ,, then Geet took out a fresh p**** ,, Maan open d pack nd took out d P** ,, Geet with lower eyes told him to peel off d paper leaf nd fix that in P****'s bottom ,, Maan did that , threw d cover in bin nd handed that Geet.
Maan: come .
Geet: no , i'll do that slowly ,, u stay here .
Maan: sure . don't take risk with one hand .
Geet: i'll call u if I need .
Maan: hummm ,, don't lock d door , ok.
Geet went nd slowly managed with one hand ,, that was difficult for her but she had to nd did , came out after few min nd find Maan waiting for her in front of door ,, he helped her settling her in bed , kept her phone near her sitting next to her nd pecked her forehead .. now sleep nd call me any time if u need .
Precap ----- family time nd romance ...
Part - 31
sorry for mistakes ...



Edited by singh24 - 16 May 2015 at 1:56pm