The Perfect Match

Is it possible that we cn find a perfect match in a few mints meeting OR d person our elders select for us wd be d best for us , is it essay to trust a person in one meeting to spent d whole life with him/her,, if not then how to find a perfect match ?
let's try this ...
Note..
This a fiction , all incident , professional terms nd places r imaginary ,, plzz don't relate them with reality .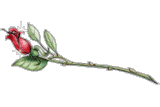 Part - 28
http://www.india-forums.com/forum_posts.asp?TID=4372469&TPN=40
Part - 29
Ammy was confused with Maan's changed behaviour ,, he thought that he was doing all this in d flow of emotions bcoz she saved him , thought he was also very touched nd grateful to Geet but he wanted to know why Maan took that decision , when he didn't like Geet ? They wr in Ammy's chamber .
Ammy: Maan what is all this nd mom told me that u gave ur willingness to accept Geet ,, what is happening ?
Maan: bro , u know Geet's condition , it took almost 2 months to recover her or may be more.
Ammy: yes I know it, she really going to face a tough time when she'll get a plaster for 40-50 days buddy , but why this marriage issue ?
Maan: Geet's mom was fearing that her life nd future cn affect bcoz of this injury ,, she feared that guys won't accept her if she won't recover fully ,, as a mother she is right at her place too , when my family was fearing for me then why cn't they ? she was in this staze bcos of me so now it's my turn to come forward .
Ammy: but marriage ,, u don't like her Maan ?
Maan: I know u r saying this on d basis what I told u comparing Gunjan nd Geet , but there was a MU between Geet nd Me , which I got later ,, I know u all r confused why I took this decision , nd i'll clear it when we all meet at night ,, I m coming at KM to meet all then i'll tell u d whole thing .
Ammy: MU ..?
Maan: hummm,, just wait for some hrs .
Ammy: OK , tell me one thing , do u have any feeling for Geet ?
Maan chewed his cheek nd nodded : I think ... Yes .
Ammy: nd she ?
Maan: I cn't say ,, she is angry with me .
Ammy: hummm ,, so a big battle is ahead to woo her .
Maan sighed : hummm .
Ammy: cool,, all d best .
Maan: thanks buddy ,, have to go ,, u see ur work .
Ammy: OK , see u at nyt ,, bye.
At eve all d Handas came to meet Geet again nd maan went to KM for change nd to talk to all ,, it was needed bcoz all wr confuse ,, d marriage was open for Maan from start nd it was he who denied , but now s situation was diff nd he had to think over it ,, it was he who portrait Geet wrong nd now he had to clear d whole thing , why he thought so ,, it was embarrassing but he had to do.
Whole Khurana family was settled in DM's room nd Maan was standing taking support of chaster in front of all ,, he sighed nd looked at all nervously .
Maan cleared his throat nd spoke: aammm,,I know u all r confused why I gave my words to Rano aunty regarding Geet .
DM: of course Maan .
Rsbh: we all wr but Maan beta we cn understand ur turmoil too ,, no doubt we r obliged ,, nd u said bcoz of that pressure .
Renu: but beta u don't like her ,, she is not like Gunjan.
Maan: u r righr here that she is not like Gunjan , but she is not bad too ,, she is diff nature girl ,, I assumed her wrong bcoz of circumstances in which we met in Shimla ,, it'll be lil funny for u but it happened with me .
DM: u assumed her wrong , how?
Maan: actually ,, I met Geet many times from d day one ,, we fought ,, accused each other ,, think wrong about each other ,, u cn't believe that I was with Geet , talking to her about Geet , but didn't know that she was Geet Handa , even she too didn't disclose her identity that she is Geet Handa ,, I took her as Handa's mere employee nd called her a driver too of their girls .
All: what ,,, but why ?
Maan gave a sheepish smile: she bang with me in a very messy condition nd spoiled my shirt ,, I saw her always in a very ordinary dress not like a rich family girl or like Gunjan ,, I didn't see both d girl nd thought that may be both d sis cn be similar , but she was totally opposite ,, she is a elec engg nd works with workers ,, repairs lights at FH ,, take care of labors at her farms ,, seeing her u cn't say that she is a Handa girl ,, we fought in our every meeting nd thought wrong for each other ,, I assumed Geet wrong bcoz she misguided me ,, she was with me nd lied that Geet ma'm went for car rally's meeting ,, she waited for me but said that Geet Ma'am went to FH ,, she said that Geet is very free nature girl ,, in that MU I took her wrong .
Ammy: then when nd how do u know that she is Geet ?
Maan: when we went to see Gunjan at Handa's home .
All: what !!! OMG!! Ye sab kya hei ?
Ammy: she played well buddy .
Maan: hummm,, I was wrong bcoz in my anger I never asked her name, treated her rudely nd she was also angry so didn't clear my MU ,, she is angry with me bcoz I portrait her wrong without knowing her .
Rsbh: hummm,, nd I think she is right here .
DM: tumne usse galat samjha aur usne tumhe ussi way mei treat kiya ,, MSK ko sahi buddhu banaya . (DM smiled )
Renuka: lekin ab ,, kya ab tum usske bare mei clear ho ? u took a big decision ,, life is not a joke ,, r u fine with ur decision ?
Rsbh: yes Maan ,, we nd Handas r going to be relatives nd it cn hurt them if u step back ,, right now they r taking this ur momentary decision in emotions but u promised , r u sure , u r ready to accept Geet ? Maan it's not only belong to ur life nd happiness but Geet's too nd for both d families .
Maan: I m serious bade papa nd my heart is saying that it's our fate nd God sent Geet for me ,, if God decide this match then it'll be perfect , rest we'll make it slowly .
Ammy: wwooo,, gr8 progress buddy ,, mom-dad what say ?
DM: Renu , Rsbh meri mano to dono beto ka ek sath sehara bandho ,, shayad Babaji bhi yahi chahty hein ,, Maan khush hei to hum bhi khush hein .
Rsbh: haan Renu ,, Maan is right ,, mai Mahi aur bauji se baat kerta hu ,, lekin Maan Geet .. Geet agree hogi ? aur usse theek hone mei time lagega fir marriage ek sath kaise Maa ?
Ammy: dad marriage mei abhi time hei ,, she cn recover much in this time nd then we'll see at last moment what cn we do .
DM: so it's final from our side that Geet is fix for Maan.
Ammy,Renu nd Rsbh : yes .
All hugged nd blessed Maan happily ,, after few more talks Maan left for Hsptl nd sentback Handas to KM ,, he was determind that he wd stay with Geet in hsptl ,, Khuranas wr OK nd handas wr obliged with this Maan's care ,, Maan did his best ,, even Geet too was touched with his care ,, he went Km for few hrs nd came back ,, managed his work from hsptl ,,these few days of pain nd care cleared d bitterness of maan nd Geet ,, though Geet was in dilemma but Maan was clear nd he started opening up ,, talked to Geet nd sometime tease her nd flirt showing his naughty side,, Ammy too teased her , but Geet gen remaimed quiet ,, her helplessness nd sticking with bed started irritating her ,, her one hand was totally motionless nd she was depand on other for many works,, she was an active girl nd enjoy her work , but now she was fiz with bed ,, Maan understood her plight nd helping her as much as he cd .
3-4 days slipped nd Geet's wound was lil better now ,, there wr daily dressing nd inj which cd Ammy do so Ammy advised to discharge Geet nd took her in KM , but Geet denied , even handas too wr hesitated ,, they wr in a fix too bcoz they have to back Shimla to prepare for engagement after 10 days ,, Geet's treatment was here so they cdn't take geet with them ,, Rano was very tense nd confused ,, Khuranas wr forcing them nd trying to understand Geet giving all reasons ,, Geet was feeling very helpless nd at last she bent thinking about her family which had to come here after few days for Gunjan nd Armaan's engagement .
Precap - Maaneet moments ,,, tumhe Haq hei ...
Part - 30
sorry for mistakes ...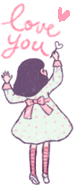 Edited by singh24 - 15 May 2015 at 2:52pm