The Perfect Match

Is it possible that we cn find a perfect match in a few mints meeting OR d person our elders select for us wd be d best for us , is it essay to trust a person in one meeting to spent d whole life with him/her,, if not then how to find a perfect match ?
let's try this ...
Note..
This a fiction , all incident , professional terms nd places r imaginary ,, plzz don't relate them with reality .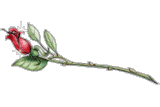 Part - 27
http://www.india-forums.com/forum_posts.asp?TID=4372469&TPN=28
Part - 28
Geet slept in few min nd Maan got busy in checking mails nd replying ,, Adi too came there nd handed him few files nd his laptop ,, he gave good news that police caught all d 4 goons too ,, both discussed on last day incident nd what to do next?
Maan told Adi to hire some one to get all info regarding Tiwari nd CE ,, Adi got Maan's intention ,, after few min there wr Mr Roy Pji nd RM ,, they asked MK about Geet ,, Maan wake her nd nd said that her team is there to meet her ,, All wr surprised seeing Maan's care for Geet ,, this was a totally diff MSK ,, his gestures wr showing that he knew Geet well , but they said nothing .
Roy Pji nd RM talked to Geet for some time ,, all wr very worried for her ,, Mr Roy was caressing Geet's head in concern but it pinched Maan ,, he didn't like that he touched her ,, he gulped his anger giving a hard look to him .
They talked for few min regarding their work nd Geet instructed Pji nd RM to set d office completely in 2-3 days nd then started to set panel boxes ,, give her all reports time to time ,, d work plan for a week was set for d team ,, Maan was awed nd getting angry too that in this stage too she was discussing about work ,, B*** ppl left nd Maan burst on Geet.
Maan: Geet , u wr crying in d mrng in pain nd now u r talking about work , where is ur pain now ?
Geet made a puppy face : wo I cn't spoil their days na ,, have to give them plan to work in my absence ,, rest I'll instruct on phone ,, at least 1 week to eese hi manage kerna padega ,, fir mai shayd jane layak ho jau.
Maan mocked: O really my iron lady ,, ( Geet stared at him sheepishly nd Adi giggled ) after a week u r planning to resume ur work ?
Geet: may be .
Maan showed her his big eyes angrily: forget it ,, u r not moving from bed for a month ,, ma'am week ke baad site per jayengi .
Geet: month ??? r u mad ?
Maan glared at her : u call me mad ,, accha ,, do u have any idea about ur hurt ?
Geet: nahi .
Maan sighed : Geet , ur wound is very deep nd d bullet hit ur arm bone too ,, ur arm bone is fractured nd operated ,, drs fixed a plate to support d bone nd u cn't move this hand for 2-3 months ,, so forgot about work nd office ,, I won't let u go out from home for an hr ,, marty-marty bachi ho tum ,, tum ka...
Maan's words left in mouth when he heard few gasps at d door ,, Maan ,Geet nd Adi looked at back nd found all Handas with DM Sr Khuranas ,, Handas wr shocked listening that Geet was hit by a bullet nd was serious ,, Maan closed his eyes in sighed defeted ,, Renu took Rano close to her giving a side hug nd Rsbh placed his hand on Mahi's back to console him ,, Maan went close to Bauji nd brought him close to Geet who was looking at them wet eyes .
Bauji: etna sab ho gaya ,, tumne bataya kun ahi Maan ?(Bauji placed his hand on Geet's head )Kisne kiya ye sab?
Maan: Bauji ,, phone per kaise batata ,, aap sab ghabra jaty ,, esliye hi kaha tha aap sab aa jao jaldi se .
Mahi: Maan ye sab Geet ke sath ku ? akhir sach baat kya hei ? Geet per fire kiya?
Rano: Rano bent nd kissed Geet's forehead : meri bacchi ,, dek kya ho gaya ? maine mana kiya tha na aane ko ,, hye rabba kuch ho jata to ? kisse jhagada kiya tune ,, tu ladkiyon ki tarha shant nahi raha sakti .
Bauji: kami bhi kahan rahi ,, wo to hum sabki kismat acchi thi ki hath per lagi ,, nahi to ...
Maan: I m sorry bauji ,, baat serious thi lekin maine aane per hi batana theek samjha.
Renu made Rano sit on a chair ,, she was feeling very weak nd sheding tears listening all this ,, Renu nd DM wr consoling her .
Maan: Geet ki koi galti nahi hei aunty ,, wo goon mujhe marna chahata tha lekin Geet mujhe bachane beech mei aa gai ,, pagal ne ek baar bhi nahi socha ki kya ker rahi hei ?
All shocked : tumhe ??? per ku ?
Mahi: per Geet wahan kya ker rahi thi ?
Maan: Geet ki Co mere hi proj per kaam ker rahi hei ,, aur Geet uski encharge hei ,, mujhe bhi kuch din pahale hi pata chala .
Bauji: beta per wo tumhe ku marna chahata tha ? police me report ki ,, apne liye BG rakho ,, aur eese jhagdo ke beech mei matt jaya karo , manager kisliye hei site per ?
Maan: haan report ki hei aur wo arrest bhi ho gaye hein .
Bauji: yahan ke police commissioner ka naam batao mujhe mai upper se phone karwata hu ,,, mere acche contact hei ,, chodna nahi unko .
Maan: ji ,, mai dekh lunga bauji .
Rano: ye to ab baad ki baatyen hein ,,, kuch aur bura ho jata to ? aur pata nahi hath kab aur kisa theek hoga ,, hayee rabba meri bacchi ka kya hoga ?
DM: Rano beta accha socho ,, sab theek hoga .
Geet: mom ,, chot hei theek ho jayegi .
Rano: ye teri jidd ka nateeja hei ,, dekh kya ho gaya ,, kuch kami raha gain a hath mei to baithi rahana umer bhar .
Mahi: rano ,, kya bol rahi ho ? usse etni chot lagi hei aur tum daant rahi ho .
Rano: to kya karu ,, tussi wehkho na ki haal ban gaya ,, kaise hath latka hei ? tum aur bauji esse kabhi kuch matt kahana ,, aur bhejo job ke liye ,, kuch kami raha gai to apne layak bhi nahi rahegi .
Maan: aunty plzz ,, aap essa ku soch rahe ho ,, sab theek hoga aur maine aapse promise kiya hei na ,, mai hu uska hath thamne ko ,, aap Geet ki chinta matt karo .
All d khuranas , Geet nd Adi wr shocked ... Maan is ready to marry Geet !!! Geet was looking at Maan with wide eyes nd open mouth .
Bauji: nahi beta ,, don't take her word on ur heart ,, we have to face what fate give us .
Maan: no bauji , I m serious ,, Geet is already suffering pains bcoz of me nd I cn't see aunty nd all in distress nd worries ,, if this is fate then let it be ,, I m happily accepting it ,, don't feel bad nd stop cursing Geet .
There was silence in d room nd looking at Maan who was very calm nd composed ,, Geet was stunned at his words ,, her mind was spinning , thinking where this situation was going nd why Maan is taking this decision ? She looked at her hanging hand nd turned serious ... does she really on risk ?
Then her thoughts went towards Maan's thoughts for her ,, he never liked her nd so his family then why he was promising to accept her , only bcoz she saved him ,, NO ,, it cn't be ,,, how cd he decide alone about her when she knew that he nd his family didn't like her ,, Geet looked at him angrily nd decided to talk him when they wd be alone .
Maan looked at all nd then at Adi ,, he gestured Adi to come out with him nd both went out .
Maan : Adi , don't talk about this to anybody ,, this is my very personal matter , so keep it with u ,, clear .
Adi: yes sir ,,,Maan sir cn I ask something ?
Maan: yes Adi .
Adi: kya Geet ka hath mei koi complication aa sakti hei ?
Maan: Adi, it's only one day , it took almost 2 months to cure nd bone took few more months to get it's prev strength ,, everybody fear Adi , it's common human nature ,, now u go to KC .
Adi: when r u coming sir nd u have to meet SHO too .
Maan: i'll try to come at eve nd TM we'll go to meet SHO ,, OK,
Adi: OK sir ,, GD .
There in room all wr sitting quietly for few min then Bauji broke d silence addressing Rsbh.
Bauji:Rsbh beta , I don't know how r u taking this , but we don't have any wrong feeling that it happened bcoz of Maan ,, it's all destiny beta ,, Maan is saying in d flow of emotions , we'll talk to him later .
Rano: maine to tension mei ...
Mahi: tum chup karo Rano ,, Maan ko to bura lagega hi na ,, tum bar-bar ek hi baat ga rahi ho ,, are apne ghar ya shahar mei kisi ko chot nahi lagti kya , ya beemar nahi hota ? tum uski kismat badal dogi kya ,, beti ki jaan bach gai ye kafi nahi kya ?
DM: Mahi ,beta wo Ma hei aur ye uske dil ka darr hei ,, koi baat nehi ,, hum sab bhi to darr gaye thy .
Rsbh: mahi bhai saab ,, I m a dr nd saw many cases everyday ,, I m not denying about complication , it happens some time but we always think +ive .. ye jaroori to nahi jo bhabhiji ne socha wo ho ,, ye ek darr hei ,, kunki ye hob hi jata hei aur nahi bhi ,, lekin Geet ki chot jyada hei aur theek hone mei time legi to ek Ma ko to darr lagega hi na ,, aur rahi Baat Maan ke decision ki , to usne agar kaha hei to apni baat se peeche nahi hatega .
DM: Maan ne kaha hei to kuch soch ker hi kaha hoga .
Ammy also reached there ,, Maan nd he entered in room ,, d atmosphere was heavy ,, Geet was lying quietly lost in her thoughts ,, she was only listening but didn't look at anyone ,, Maan noticed Geet's quietness ,, her craving for her mom nd family lost in a min ,, he sensed that she was angry nd deffo pour out her anger at him ,, she wdn't agree easily nd he had given his words ,, he cdn't step back .
Ammy went near Geet nd talked to her ,, Geet replied him in mini words , he told her to move her fingers slowly ,, her drip was going to finish nd he called nurse to change that , checked d inj which she add in drip ,, Ammy asked about Geet's meal nd sis replied that she cd take normal meal from nyt ,, bauji nd Mahi asked many Qs to Ammy about Geet's operation nd he replied them ,, he showed them her x-ray ,, all saw d bullet lil dug in her bone ,, Geet didn't look at her x-ray nd Maan felt bad seeing her aloofness ,, he decided to talk her .
Maan nd Ammy told all to go home to take rest ,, here he nd Ammy wd take care ,, Rano nd Mahi desired to stay but both d bros insisted her to go home ,, Rsbh too insisted that Ammy was here then why so worry ,, he wd take care of everything ,, all went nd nd after few min Ammy too ,, there wr only Maan nd Geet in d room ,, Geet was still in same state nd when it became unbearable for Maan he went near her nd sat on d edge of d bed ,, her right hand was on sling nd left was on bed fixed with drip ,, she was in a half lying position ,, Maan cupped her face nd made her look at him .
Maan: Geet , I know u r angry with me nd u cn pour out .
Geet looked at him ,, she was really very disturbed ,, she wanted to shout at him nd snapped his hands ,, in anger she moved her body nd hand but groaned feeling pain ... aahh,,, G e e t ,, why r u moving ur hand ?
Geet: ku..? why r u doing all this ? jao yahan se .
Maan: no ,, I won't .
Geet : why do u decide everything with out thinking nd of ur own ,, u cn decide for u but not for others ,, who gave u right to decide about me ?
Maan was looking at her nd listening her quietly ... a big change .
Geet: one day u said I m a disaster , high headed , arrogant nd un familiar nd then all of sudden u declared that u'll hold that girl's hand if something bad happen ,, what do u think urself ,, any king or ruler who only said nd other'll quietly accept ,, don't show any pity for me nd no need of ur sacrifice ,, I m much capable nd cn manage my life ... I cn't take ur charity ,, which u nd ur family did that was enough for me ,, now plzz go .
Maan: ho gaya ,, ya aur bhi kuch hei ?
Geet glared at him nd he smiled which irritated her more ,, she lifted her left hand to push him but he shout at her with anger ... dare u Geet ,, Maan held her hand nd kept that back on bed ,, lil blood came in tube ,, Maan caressed her hand slowly nd glared at her .
Maan: dare u ,, don't move ur hands ,, see ,, u cn say anything using ur mouth , which is fit nd fine , why r u using ur hands,, tumhare hath kuch jyada hi chalty hein .
Geet sniffed nd turned her face ,, Maan made her look at him again nd spoke in a husky nd slow voice .
Maan: listen Geet ,, i'll do what I said ,, I cn't see u nd ur family in pain .
Geet: why ? why r u doing this u don't like me ,, I m bad .
Maan: why u did that ,, u too don't like me then why u put ur life in danger for me?
Geet: saving a life is a diff thing ,, if that bullet hit u ... u ...
Maan : now that hit u nd it was luck that hit ur arm not here nd here ( he indicated at face,head , neck nd chest ),, did u think about u or about our prv MU that time ? NO. Now I m not thinking ,, I m accepting that in my anger I took u wrong .. I m sorry ,, I m sorry Geet .
Geet: but why u took this decision solely ?
Maan: what's wrong in that ? ur mom was worrying for ur future nd I solved that.
Geet annoyed : I m not getting why r u doing this ,, ur family won't like this .
Maan: why u jumped between me nd my death ,, who told u, me or ur family ? is ur family is happy now ? but I m sure my family'll understand my decision nd give respect .
Geet: want to be great man ?
Maan: u already became great ,, Geet cn't we solve ur MU ? humm .
Geet looked at him frustrated : ye theek nahi hei .
Maan: galat bhi nahi hei .
Geet: u won't be happy .
Maan: I m nd i'll.
Geet: Maan ???
Maan: yes , Geet ,, hone do jo ho raha hei ,, shayad yahi humari kismat hei , (Maan cupped her face lovingly ) It's said that sometime our luck brought someone nd something in our life on a perfect time ,, u came for me to give me a life ,, u came Delhi for me , nd I promise I won't let u go now .
Geet: r u really serious ?
Maan: want proof ?
Geet looked at him confused nd Maan proved his willingness with a naughty smile ,, he bent nd softly pecked her dried lips which shocked her hell .
Maan smirked : not bad , but that day ur lips wr looking so yummy .
Geet gasped nd turned her eyes feeling embarrassed ,, she pressed her lower lip between her teeth ,, Maan smiled enjoying her state , placed a finger on her lip nd pull out .
Maan: don't bite that ,, already turned dry due to blood lose .
Aahhmmm,,, I cn arrange one more unit of blood ,, waise lagta nahi jaroorat hei ,, see , her face turned red which was pale few min back ... wow!! Tere rang mei rangne wali ...
Maan: Ammy ,, u ? bad manners buddy ,, u overheard our talks .
Geet was shying hard nd turned her face ,, Maan looked at her nd then Ammy.
Maan: don't tease her ,, come sit here .
Ammy: ye bhi kam nahi hei , now it's my turn ,, right Geet ?
Maan: hope Gunjan yahan hoti ,, to tumhari bolti band hoti , majnu .
Ammy: chup ,, come I want to talk u something ,, Geet we r just coming ,, OK ,, Ammy sent a nurse in Geet room nd went.
Both come out from room nd now Ammy turned serious ,, he was confused seeing that closeness of Maan nd Geet .
Precap -----clearing doubts ...
Part - 29



Edited by singh24 - 14 May 2015 at 1:30pm