The Perfect Match

Is it possible that we cn find a perfect match in a few mints meeting OR d person our elders select for us wd be d best for us , is it essay to trust a person in one meeting to spent d whole life with him/her,, if not then how to find a perfect match ?
let's try this ...
Note..
This a fiction , all incident , professional terms nd places r imaginary ,, plzz don't relate them with reality .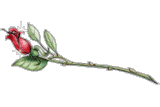 Part - 26
http://www.india-forums.com/forum_posts.asp?TID=4372469&TPN=14
Part - 27
All d Handas wr looking at Maan with open mouth ...what he was saying without thinking ,, did he have any idea what he was promising without thinking nd talking with his elders ,, this is not d matter to decide in hurry OR in d gush of emotions ,, this was related to 2 lives nd future ,, sometimes momentary decisions nd actions cd be turn unpleasant OR burdened d life .
Bauji: Maan beta esse decisions jaldbaji me nahi lete , aur ye time nahi hei enn baton ka ,, Rano Maa hei to jyada hi tense hei ,, tum uski baat per jyada dhyan mat do ,, waqt ke sath sab theek ho jayega .
Mahi: haan Maan ,, never take any decision in gush of momentary emotions ,,, this is life nd we have to face many shades nd many changes ,, she got what destiny has stored for her ,, don't take Rano's words on ur heart beta ,, u already did a lot for us.
Maan: I m all aware what I m saying nd we cn talk on it later uncle , but u cn trust me ,, I m with Geet .
Rano: Maan beta , sorry ,, mujhe nahi pata tha meri baat tumhe buri lag jayegi,, maa hu to apni beti ke future ke liye to darti hi hu , per tum essa kuch matt socho,, esse phasle soch samajhker liye jaty hein ,, sorry beta .
Maan: aunty plzz , don't say sorry ,, ho sakta hei yahi humari kismat ho ,, nahi to Geet meri hi site per ku aati ,, kahi aur bhi ja sakti thi ,, aapne theek kaha , hum baad mei baat kerty hein ,, there is a lot to talk .
Uncle , bauji , u all go home nd take some rest ,, u cn come at eve to meet her again ,, she is sleeping nd not talking so there is no use to sit here for all ,, I m here .
Mahi: beta u r taking care from ystrday , now we'll manage ,, plzz u go home now nd take proper rest ,, u didn't sleep at night too ,, we saw u sleeping in chair ,, we booked rooms in a hotel nd will go there nd I'll stay here .
Maan: no ,, why in hotel ,no,,no,, Bade papa won't like it ,, all r waiting for u in KM uncle ,, let me inform bade papa nd maa.
Handas was in a fix ,, Maan called Rsbh nd told him about Handas arrival nd their wish to stay in hotel ,, Rsbh denied at once nd talked to bauji nd mahi ,, he forced them to come in KM .
Rsbh: w r waitng for u ,, plzz come here .
Handas decided to visit Khuranas once to thanked them for their timly help then they cd request them nd wd go to hotel ,, Khuranas wr going to become their relatives so they had to respect them accepting their wish ,, Maan called Rji nd sent all d Handas to KM ,, then he called Adi nd told him to come in hsptl with his laptop ,, it was d 2nd day nd he was away from KC , but today he decided to to check some urgent works when Ammy reached in hsptl ,, Maan called Ammy nd told him to bring a pair of clothes nd other things in a bag ,, he went to see Geet again nd find her lil awake ,, she was feeling pain in lil moment in body nd groaning ,,Maan called her caressing her forehead.
Maan: G e e t ,, bahot jyada pain hei ?
Geet: haannn ,,, ma ,,
Maan: mai hu yahi tumhare paas ,, haan,, mai sis ko bulata hu.
Maan called nurse nd told her that Geet had pain nd her painful groans wr aching Maan's heart .
N: sir it'll , we'll give d inj after dr's visit ,, if she move her hand a lil in it'll pain ,, dr is coming to check nd may be they shift her in a Pvt ward now we have to change her clothes too so need to wake her for some time ,, she has to bear some pain,, we r helpless here.
Maan too felt miserable ,, he cdn't share this pain which was for him but Geet engulfed it .
Maan: Geet ,, aankhe kholo ,, muhse baat karo .
But Geet was groaning in pain pressing her eyes tightly nd moving her head , even she tried to move her injured hand too but Maan held that .
Maan: No , G e e t,, plzz don't move it ,, it'll pain more ,, don't move it .
Geet: d a r d h ei ,, a a h h.
Maan: g e e t , just few min , dr is coming then they'll give u inj ,, just few min sona ,, they r coming ,, u talk to me ,, open ur eyes sona .
Geet hardly open her eyes ,, she was in extreme pain ,, her dried lips wr quivering ,, she was in full sense now nd looked at him with pained nd wet eyes ,, seeing a known face infront of her in this condition she started sobbing ... M a a a n n.
Awww,,, his heart came in throat listening his name soaked with extream pain from her lips .
Maan: G e e t, bas sona drs r coming ,, I know it's paining ,, bas few min ,, u r very brave Geet ,, don't u ,, haan ?
Geet: haann , per bahot pain hei ,, ( she tried to move her hand again but Maan stopped her holding her hand .
Maan: geet ,, don't move it , it'll pain more sona .
Nurse came there nd requested him to go out coz drs wr on round ,, maan knew he cdn't stay there in ICCU for long nd with heavy heart he came out leaving a sobbing Geet in pain , his heart was crying for her but he was helpless ,, cdn't do anything to eased her pain ,, every min was heavy for him .. Ammy reached there with Maan's belongings nd asked about Geet ,, Maan said about her pain nd drs visit .
Ammy: I m going to see her then we'll meet to Drs , Ok,, u go nd change .
Maan: no 1st i'll meet to drs then .
Ammy: Maan u r taking too much pain for her ,, she'll be fine buddy.
Maan: she is bearing my share of pain bro ,, agar ye chot mujhe lagti to ?
Ammy: M a a n .,, OK buddy, but take care of urself too,, I m coming .
Ammy went nd Maan sat outside waiting for drs visit ,, Ammy was inside nd Drs came for visit ,, they instructed to shift Geet in Pvt ward ,, then Ammy called Maan to meet Spl drs ,, Maan went in , he was as Geet's family bcoz he did d ppr formality nd took all responsibility ,, he asked many Qs regarding Geet's operation , about broken bone , nd about any complication for which Rano was fearing ,, d ortho spl cleared his all doubts nd precautions to take for now ,, they said that few days wd be painful nd then she wd be stable when wound started healing ,, Maan was lil relieved nd relaxed that now Geet was sifted in Pvt ward nd he cd live near her to take care of her ,, maan came out nd went to change in d room arranged by Ammy,, Ammy went to his OPD ,, nurses changed Geet's dress nd nd now she was in Hsptl gown ,, nurses gave her pain killer shot ,, put her hand on sling nd support , then shifted her in room ,, geet got lil relief in pain after getting shot nd lying quietly ,, now she was alone nd in full senses ,, she looked all around nd remembered d dreadful incident which brought her here .
Geet knew that Maan nd Dr Armaan wr around her to take care of her , but in this condition she was craving for her family ,, Geet didn't know that they had reached there ,, Maan reached in d room ,, looked at Geet , nd geet to turned her face nd find him at d door ,, Maan passed a weak smile coming ,, placed his bag on couch nd came near her bed .
Maan: I m soo relieved to see u like this ,, Thank God u open ur eyes properly ,, how is pain ?
Geet: sis gave me shot ,, it's bearable now ,but see they hang my hand like this .(she made face )
Maan: it's must Geet ,, don't think to move this hand .
Geet looked at him sadly ,, Maan sat near her on d edge of bed nd cupped her face nodding in a NO .
Maan: I know it's unbearable , but u r a brave girl nd cn face it with a smile .
She was chocked ,, feeling weak nd alone ,, want someone close to her to share her pain ,, her eyes turned wet again ,, she lifted her head nd sobbed ,, Maan pull her close to him nd engulfed her to soothe her,, in this situation of pain both forgot their previous anger nd fights .
Maan painfully: G e e t ,,, N O S o n a ,,, sshh , bas ,, kya hua ?
Geet sobbed: m o m ke pass jana hei.
Maan: sshh,, bas rona nahi ,, mom yahin aa jayngi ,, dad aur bauji bhi.
Geet: call them plzz .
Maan: haan,, 1st u stop crying ,, ur tears r hurting me ,, chup bilkul ,, i'll bring all here .
Maan parted nd wiped her eyes nd cheeks with his thumbs : cn u guess how all'll feel seeing u in this condition ,, why did u put ur life in danger Geet? Do u know what u did ?
Geet sniffed nd looked at him with red eyes : I m sorry , I forgot to ask ,,, r u fine ,, tumhe koi chot to nahi aai ?
Geet run her eyes all over Maan's body to check nd find a cut on his forehead ,, Maan was awed at her concern in this condition .
Geet: r u hurt more ?
Maan smiled weakly nd nodded in a No : no , I m fine , u saved me ,, why did u put ur life in danger Geet ,, tumhe kuch ho jata to ?
Geet: aur tumhe ho jata to ? wo,,wo ,,That B****** wanted to kill u Maan .
Maan: I m asking u , why u put ur life in danger ?
Geet: to kya kerti ? dekhti rahati ki wo tumhe maar de ? bolo .
Maan: u engulfed death for me Geet ,, it's ur nd our luck that u r safe now but u almost gave u in d hands of death ,, why ?
Geet: I don't know ,but I m happy seeing u safe .
G e e t ,, God !! what r u ? thanks is a very small word to say for this , u blessed me a new life Geet.
Geet: no ,, it's God who blessed u nd Me ,, see, he saved me too ,, thank God , u r safe Maan ,, my right effort paid , otherwise that cd be fatel for for u ,, I m thankful to babaji , I saw him at right time .
Maan was awed ,, still she was thinking about his safety , not for her ,, So selfless .
Maan: do u have any idea how much u hurt Geet ,, nd what I bore from last day ? I was dying every sec seeing u like that ... Kya jawab deta mei tumhari family ko , agar tumhe kuch ho jata to ?
Geet looked at him getting d meaning of his words ,, their eyes met nd trying to search d ans of their Qs , but some momentary actions only express our heart nd showed what type of ppl we r ,, some showed their enmity , some bravery , some cowardly nd some their selfless angelic side .
Now Maan saw Geet's real self ,, she shook him entirely ,, he realized that he was totally wrong judging Geet ,, in his anger nd ego he assumed her wrong ,, it was not she , but he was wrong ,, completely wrong ,, Maan looked at her lost in her thought nd then engulfed her mumbling .. Sorry ... I m sorry Geet.
Geet: what happened ? u did nothing wrong ,, u beat him bcoz of me ,, why r u saying sorry?
Geet thought that he was saying sorry bcoz she got hurt saving him , but Maan was stuck at other side ,, Maan parted sadly listening a knock at d door ,, he allowed nd a nurse came to give inj to Geet ,, Maan settled Geet slowly nd moved out from d room ,, he called at KM to inform Mahi about Geet nd told them to come to meet her ,, he informed his bade papa too , he was in his hsptl nd replied that at lunch time he'll come to meet Geet ,, Maan asked about Handas stay nd Rsbh told that his DM made them agree to stay in KM ,, Maan was relieved ,, he came back in room nd settled in couch giving a smile to Geet.
Maan: try to sleep Geet , nd I m doing some work .
Geet: any news from site ? I want to talk Mr Roy nd my team.
Maan: all wr here ystrdy nd will come to meet u today also ,, OK , now sleep .
Geet: ask Pji or RM about my bag nd phone ,, my phone is imp ,, I have sethi's recording in that .
Maan: all r safe nd with me in this bag ( Maan indicate at his bag ) nd Sethi is in police custody ,, I won't leave them .
Geet: Maan I m sorry to say , but there r few more who take salary from u but work for ur rivals .
Maan narrowed his eyes : who ?
Geet: I have doubt on Tiwari nd may be CE too , not sure but I sensed , be careful.
Maan thoughtfully : humm ,, it cn be ,, how u felt this ?
Geet: he passed info to sethi nd tried to keep us away from site ,, he was helping us less nd scaring us more taking Sethi's goons side ,, I don't know how sethi got d news that we r starting our work form XYZ day ,, Sethi's goons wr there nd Tiwari knew that ,,he was very comfortable talking to them ,, I have doubt on him nd CE .
Maan: hummm,, OK, i'll dig out about them ,, thanks ,, now u sleep ,, hum baad mei baat kerenge.
Precap ---- Geet angry nd Maan happy ...
Part - 28
sorry for mistakes ...



Edited by singh24 - 12 May 2015 at 2:34pm