Pt 11
maan n ammy are so proud on maan's stupidity
.. n renukaji is finding this an interesting.. pr sab ko pata hi nahi hai ki abb ki baar naye case ki nayee lawyer aur judge dono koi aur nahi geet handa hai jiske geet ka g bhi koi nahi janta..lol
hurrr.. maan still doesn't know that girl's name whom he almost kissed..
haww... maan is sooo biiggg lier.. he didn't know about the allience.. achaa.. ha haan, he to even doesn't know geet.. hota hai..
i really want geet to spend some time with ammy and after that suddenly ask him that did u find her exactly how his so called cousine explained him about her? ? maza aayega na tabb maan aur ammy dono ka face dekhne me.. (this is what exactly i thought when i read this update earlier.. n now typing it)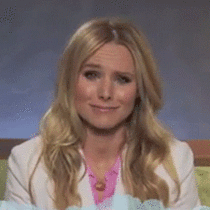 but noe the cat is out.. meaaawww..
PT12
maan, now u got a tit for tat.. hehe.. abb pachta raha hai.. kaha fass gyaa?
and raja met rani.. abb tera kya hoga kaaliya.. i mean maan..
PT13
arre ye log to shaadi bhi aaj hi krwa dege.. kitna fast hogaya sabb... ammy's family was prepared, but handa family seems more than prepared..
and the sixer hit by ammy (after-all idea to usika tha na) is catch out by geet handa.. and pappu.. wo to kabka samaj gaya ki game is over.. hehehhe...
haww.. maan thinks that they already knew about his plan, then they might b pretending.. idiot he is..
PT14
boommm... geet is too good yaar..
so finally geet ne sab ko mana hi liyaa..
ammy ne to apna defence kar liya.. abb pappu kya karega?
PT15
babbie, it's not that i don't like ammy n gunjan's parts.. u r describing v nicely.. but it's that we are so habitual to comment for maaneet only na.. so.. but you have described v efficiently about the ammy n gunjan's relationship.. from where it started n gradually is converting into love.. kudos to u!
becuase of maan's judgement, his family think geet might b some brat.. but can't now maan think that even though geet was not a servant, she had served him lunch n took a good care of him just like gunjan is doing now.. at that time he might b thinking that she's a servant and that's why she is serving.. but now can't he relate all these.. bekar me kudi ki image spoil kar rakhi hai.. pappu janta nahi hai, jisko high headed girl kaha hai, uske samne sach me uska head high nahi ho payega..lol


Edited by mauaa - 10 May 2015 at 3:06am