hiii babbie.. you know what always comes to my mind when i remember you.. meri pyaari babbie.. i love you..
you know i felt so bad that i haven't commented on yr new story perfactly matched.. 1 or 2 times only i had commented.. but that's not how i am right.. and that day when you replied to my comment.. ohh man.. i felt so guilty.. i always read yr updates.. infact 1 hi update 2-3-4-5 baar padhti hoo.. but have not commented even 5 times.. so bad na.. so here i am.. reading again (btw, mom thinks i m searching ans for my viva exam ..heheh) and will comment accordingly.. you know my live commenting.. hope this will make you smile..
prologue..
arrange marriage...
btw babbie, we also have never seen each other even once.. aap ki to photo bhi nahi dekhi.. still i love you.. same thing for priyaa, lakshu, dona, lily (my missing teacher), rashmi, jp, tabby, indu many more... but still we are family na..
PT-1
filmy khadoos punjabi dadi ma's dialogue "munde vadde ho chuke hai.. ladkiya dikhao.. ( in mind thinking with fear, "kahi khud na dhoodh le.."
) it's some what like that na.. lol
OMG.. 6 girls.. rejected armaan
.. ohh god.. ajj kal ki ladkiyo ke taste ko kyaa ho gya hai babaji..
raaji bua BBC.. hehe..
maan n geet both have same attitude for marraige.. hope this may change in future..
Pt2
geet is already pissed off with this arrange marriage n it's pre-rituals.. and maan wants to b a sherlock homes for ammy.. maan babu india me rehte ho.. pehle Jasoos Karamchand bano fir jaake Chacha Chaudhry banoge.. (oops.. GC to pehle se chaudhry hai nai)
poora khandaan geet ko marraige k baare me samjha rahe hai, aur madam sabko apni job k liye pata rahi hai.. sab ulaz bhi rahe hai..lol
hehe.. geet will have swayamvar n gujan will enjoy.. lol.. iska name kya rakhege? "
Geet nahi hui paraayi, abhi to swayamvaar ki hai baari aayi..
" waah waah waah.. hu na me genious babbie...
let's see what Maan Chaudhry will do??? will he solve the case or finish the case? i mean kaam tamaam ..heheh
PT3
chalo, hum na sahi babbie aap bade chances de rahe ho maan ko achaa jassos banane me.. u gave him a perfect opportunities to know about the girls without even their knowledge.. sahi jaa raha hai maan bhi,.. gunjan (his future bhabhi
) se impress bhi ho gyaa.. abb use ammy k sath chipka k khush mat holena.. khudka bhi sochna..
maan n geet accident.. poor geet... lost 2 eyes out of 4..
-->
Pt-4
so bauji n mohinder has indirectly planned for another accident.. hehe.. let's see this time whose eyes gets burn?
PT 5
OMG.. geet is playing some big game.. she agreed to be handa's driver.. what is this girl upto now? maan ki to baja k rahegi..lol...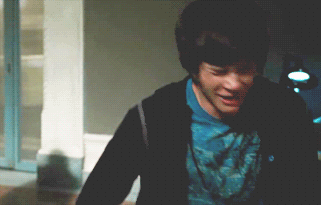 yah just like that!
i m sure.. there must b some reason behind geet's action..
rest are coming babbie.. waite for it!