The Perfect Match

Is it possible that we cn find a perfect match in a few mints meeting OR d person our elders select for us wd be d best for us , is it essay to trust a person in one meeting to spent d whole life with him/her,, if not then how to find a perfect match ?
let's try this ...
Note..
This a fiction , all incident , professional terms nd places r imaginary ,, plzz don't relate them with reality .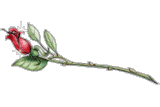 Part - 25
http://www.india-forums.com/forum_posts.asp?TID=4372469&TPN=2
Part - 26
This heart wrenching incident changed all d misconception of Maan against Geet ,, forgetting everything now he was thinking only +ive things regarding Geet ... how she save him in Shimla , take care in FH , helped him in stormy night ,, kept his spying matter covered , nd now again saving him ,, he realized his mistakes ,, he was also at fault ,, nd now made his mind to say sorry to Geet .
Rsbh nd Ammy came near Maan ,, Ammy took them in his chamber to take some rest nd coffee, but Maan refused saying that 1st he wd met with Geet only then he wd take anything ,, Rsbh too wished to go KM to broke d news at Renu nd DM ,, he knew that both became tensed after knowing d whole fact ,, anything bad related to Maan cd shook them ,, they need someone near them to console them ,, now Handas too wr coming nd they had to prepare to face that worried family .
Rsbh went to KM nd Ammy went to attend some of his patients in hsptl ,, Maan remain alone there ,, it took some more time to Geet to get her conscious back ,, nurses wr checking her again nd again , bcoz of Dr Armaan all wr paying extra attention .
Time passed in restlessness for Maan he called Shasha to get d report of KC's work nd instructed her nd then to Adi ,, both talked for few min , then a nurse came to him ,, Maan saw her nd asked about Geet .
Maan: sis how is Geet ?
N: sir she is getting her conscious nd mumbling Maan ... any one from her family has come or not ?
Maan's heart skipped a beat listening that she was mumbling his Name means in her daze stage too she was thinking about him .
Maan: I m Maan ,, cn I see her once , plzz?
N: yes , come .
Maan went in ICCU nd sis indicated towards Geet's bed ,, there wr few more patients too ,, he went near Geet's bed ,, she was surrounded with many machines ,, Maan gulped hard nd felt a lamp in his heart seeing her like this ,, nurse removed Geet's oxygen mask ,, Geet's eyes wr closed but she was slowly mumbling M a a n... M a a n ,, Maan looked at her bandaged arm ,, Drs cut her suit's sleeve but her dress was red with blood ,, drip nd blood was on ,, Maan bent nd placed his hand on her cheek ,, a weak painful smile crept on his lips listening his name nd he replied ... G e e t ,, dekho Maan yahin hei , tumhare samne hei ,, aankhen kholo Geet ,, dekho mei Maan .
She was mumbling in her daze nd Maan was talking to her to make her mind understand that Maan is fine nd near her,, he was slowly caressing her face , forehead nd head ,, he was lil relieved after listening her voice .
Maan: G e e t ,, ek bar dekho na ,, Maan tumhare samne hei , wo theek hei .
It took few more min to get some more conscious ,,her eyelids started moving nd she moved her head lil ,, Maan became more eager nd called her name ,, after many efforts Geet slightly open her eyes nd blinked them to get d proper vision ,, Maan was infront of her ,, Ammy too came there after getting Nurse call ,, he stopped near nurse table seeing Maan there .
Geet looked at Maan with her half opened eyes ,, Maan smiled at her whispering her name .
Maan: G e e t ,, dekho Maan tumhare samne hei ,, mai theek hu geet ,, mai theek hu .
Geet mumbled ... M a a n ,, haan Geet ,, m ai ,, thank God u r fine Geet ,, u responded ,, d a r d h o r a h a h ei ,, Ok , mai nurse ko bulata hun .
Maan looked at nurse nd find Ammy there ,, he gestured him to come near them nd Ammy at once rushed .
Ammy: she responded ?
Maan: haan,, but she's crying in pain .
Ammy : it'll Maan ,, it'll for few days ,, let her come in full sense once after checking her again we'll give her pain killers .
Geet's body was flinching in pain nd weak cries wr coming out from her lil parted dried lips ,, her face was pale nd pain was visible there ,, Maan's heart was crying seeing her ,, he wanted to sooth her but How .? he was helpless .
Ammy : now come out Maan ,, she is out of danger now nd responding well ,, relax ,, come buddy ,,( Maan didn't want to leve her side but Ammy brought him out ) both come out nd sat in chaires ,, Ammy called an attendant nd told him to bring coffee for them ,, Maan needed that ,, he was facing trauma from many hrs .
Ammy: Maan , relax , she is fine .
Maan: her hand Ammy ?
Ammy: that took time to heal buddy ,, chot bahot jyada aur gahari hei ,, after healing s wound we'll give plaster for fractured bone .
Maan looked at him worried nd Ammy nodded patting his arm .
Ammy: it is luck that u both r safe ,, that was bullet nd cd take life ,, it was a narrow escape buddy ,, thank God Maan u r safe ,, she saved our u nd our happiness .
Ammy hugged him overwhelmed ,, Maan shuddered sensing d risk which she took for him ... she didn't think for her nd shield his life ,, he was deeply indebted of her ,, they wr talking nd sipping their coffee when DM nd Reuka reached there with Rsbh ,, DM nd Renu wr on d edge of crying nd hugged Maan one by one .
DM r u mad Maan , why did u go there between d goons ,, see what had happened ,, kuch ho jata tume to hum kya kerty beta .
Renu: dare u went out without body guard now,, I told rsbh to arrange best BGs for u ,, humari jaan hi nikal di tumne aaj ,, we r thankful to Geet , how is she Ammy ?
Rsbh: Ammy , how is she ,, respond or not ?
Ammy: she did dad nd Maan talked to her .
Maan: still in her daze state she was thinking about me ,, d incident was fresh in her sub conscious mind ,, didn't think what happened to her but thinking about me .
All wr looking at Maan with painful smile ,, they wr deeply touched nd obliged with Geet's selfless act , then Maan remembered to inform Handas ,, he called Mahi nd talk to him,Rano nd Bauji , told them that geet came in sense nd he met her but she was sleeping again bcoz of meds effects ,, drs keep her sleeping to give rest to her wound ,, Ammy already informed Gunjan everything related to Geet operation but hide d shoot part .,, Bauji, Mahi nd rano wr coming by nyt train ,, tayiji didn't allow them to go by road nd chopper in fear thinking that it was a bad time for family so need to take extra care for all ,, Bauji nd Mahi considered Geet their lucky charm so both we very worried for her ,, Maan asked d train name nd told them that he wd sent driver at stn ,, Mahi refused politely but Maan didn't listen .
All came back at KM but Maan remained in hsptl ,, Ammy too wanted to stay with him but Maan sent him bcoz he had his duty next mrng ,, being a dr Rsbh nd Ammy cdn't overlook their duties ,,Ammy arranged a room for him to take rest but Maan didn't move away from there nd visited Geet after fair interval , she was sleeping all d time bcoz of meds effects ,, Maan felt relieved when nurses removed d blood drp .
Next mrng he woke up when Mahi patted nd called him ,, Rji brought them directly at Hsptl ,, Handas wr touched seeing Maan there for their daughter .
Maan: aap aa gai ,,( he wished all ) nd then brought all in ward ,, they saw Geet from distance ,, nurse allowed them to visit Geet one by one ,, all went to see her nd talked to nurse ,, Geet was sleeping ,, she didn't know who came to see her ,, All wr sitting nd talking in in lobby ,, Rano was very tenses seeing Geet arm nd listening anout that drs fixed a plate to support d broken bone ,, bad nd -ive thoughts wr occupying her mind nd she blurt out her pain nd doubts .
Rano: mahi meri beti ka hath theek to ho jayega na ?
Mahi: rano operation ho gaya na , drs ne kuch soch ker hi to plate lagai hei , aur unse milenge to puchenge.
Rano: drs ne to ker diya lekin meri beti ke hath mei koi kami raha gai to ..? babaji!! Kya hoga uska ..?
Bauji: Rano bura nahi sochty ,, sab theek hoga ,, Rub pe bharosa rakh beta.
Maan: aunty , Ammy was with operation team ,, drs did their best ,, aap accha socho .
Rano: beta wo ladki hei ,, sab dekhna padta hei ,, kitna mana kiya yahan matt aa ,, lekin nahi mani ,, dekho kya ho gaya ?
Mahi: Rano , kya wahan rahane walo ko chot nahi lagti ?
Bauji: Rano beta uski kismat mei yahan aake chot khani thi likhi thi ,, kismat usse yajan laai ,, per dekho Rub rakha ,, Maan beta sath tha to sab sambhal liya ,, aaj ye log hume janty they to sab kuch sambhal liya apne aap ,, hume to bahot baad mei pata chala ,, socho ye log nahi hoty to kaun dekhta is anjaan shahar mei ..? Thank u Maan beta .
Maan: bauji plzz ,, don't thank me ,, meri zindgi khud Geet ki amanat hei .
Rano: bas Babaji meri beti per mehar rakhna ,, koi nuks raha gaya to kisi ne hath nahi thamna uska ,, log to bina wajah kamiyan nikal ker reject ker dete hein aur yahan to plate dal gai usse hath mei .( Rano was sheding tears )
Mahi: ye sab matt socho Rano ,, wo theek ho jayegi ,, but Mahi too was fearing for Geet.
Rano: kaise na sochu ,, jara si kami se log reject ker dete hein , ye to haath hei kuch kami raha gai to ..
Maan was hurt with their talks , but d fear was fear ,, they wr her parents , his own family was hell worried for him nd now same was this Geet ,, he cd understand their pain nd fear for their daughter ,, Geet put her life in danger boz of him nd he won't let her suffer for any reason .
Maan: aap sab itni tension matt lo , matt daro uske future ke liye ki koi usse reject karega uske hath ki wajah se ,, ye koi badi baat nahi hei ,, usse pahale theek to hone do .
Rano: Maan beta ,, tum to ladke ho ,, tumhare liye bada assan hei kahan bhi aur reject kerna bhi ( Maan felt a pang in his heart remembering that he himself rejected Geet ) ,, sabko sab kuch perfect chahiye apne hisaab se .
Bauji: Rano beta , jo kismat mei hei wahi milega ,, usse hum nahi badal sakty .
Maan: agar ye kismat ka hi khel hei to mai Geet ka hath thamne ko tayaar hu ,, jo bhi ho aur jaisi bhi ho mai usse apnaunga ,, ye mera wada hei aap sabse ,, Maan singh Khurana Geet ka hath thamega ,, ab to aapko koi darr nahi hona chahiye uske liye ,, just pray for her good health .
Precap ----- aftermath ...
Part - 27
sorry for mistakes ...



Edited by singh24 - 10 May 2015 at 5:36am