The Perfect Match

Is it possible that we cn find a perfect match in a few mints meeting OR d person our elders select for us wd be d best for us , is it essay to trust a person in one meeting to spent d whole life with him/her,, if not then how to find a perfect match ?
let's try this ...
Note..
This a fiction , all incident , professional terms nd places r imaginary ,, plzz don't relate them with reality .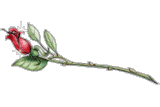 Part - 24
http://www.india-forums.com/forum_posts.asp?TID=4359776&TPN=121
Part - 25
Maan's thoughts broke when he felt a pressure on his shoulder nd his bade papa's voice ,, Maan got up nd hugged him in a go ,, Rsbh conlosed him patting his back ,, Rishabh was shocked seeing Maan in blood soaked clothes .
Rsbh: calm down Maan nd be brave ,, tell me what happened ,, I m with u beta , why r u so worried ?
After few sec Maan calm down ,, both sat in chairs ,, Rsbh held Maan's hand in his nd one hand on his shoulder ,, Rsbh knew that Maan faced a hard time nd this type of incident cd disturb him ,, he was confused thinking how Geet got shot nd Maan brought her here ?
Rsbh: ye sab kaise hua ?
Maan: bade papa , there was a small dispute of KC with a contractor nd we cancelled his contract nd gave that to other Co ,, that Co belong to Geet ,, she was d in-charge of KC's proj but prev contractor threatened her nd her team ,, he brought goons at KC's site ,, I was in meeting with d contractor but those goons started threatening nd forcing B*** Co team nd workers to leave that place ,, they wr not allowing them to work nd demanding money from KC ,, a goon tried to hit Geet but i beat him for misbehaving with her , we didn't know when that goon took out gun nd target me to shoot ,,( Rsbh gasped in shock nd looked at Maan with pain) Geet saw that nd pushed me away but that bullet hit her ,, she saved me but now she is in danger ... kafi blood lose ho gaya hei ,, unconscious hei bade papa pata nahi kya hoga ? mai kya kahunga uski family ko .
Rsbh : operation chal raha hei abhi kya ,, police mei report ki ?
Maan: ji ,, they caught d contractor ,, Adi , Geet's team nd Boss r there at site ,, bdae papa we have to inform Handas .
Rsbh: humm ,, where is Ammy ?
Maan: he is in OT .
Rsbh: Ok, let him come out, then we'll inform them ,, be brave beta ,, I know it's unfortunate but we have to handle d situation ,, she is alone here .
Maan: no, I won't live her alone ,, she is my saviour bade papa ,, she gave me a new life ,, that bullet was meant to me .
Rsbh shuddered: Maan ,, no beta ,, don't say this ,, we r really lucky u r safe nd no doubt god! Sent her for u ,, anything cd be happen ,, just pray to God to bless her good health ,, i'll talk to Handas ,, Ok.
Maan nodded nd Rsbh gave him a side hug ,, he too was worried for Geet nd obliged saving Maan .. his elder bro only child ,, Rsbh's eyes turned wet remembering his bro nd Bhabhi nd Maan's trauma ,, after few min Rji was there with Maan's clothes nd handed him ,, Rsbh told him to change but Maan said that he wd change later after getting Geet's news .
Maan: Rji , aapne Badi ma ya DM ko kuch bataya to nahi na ?
Rji: nahi chotye saab ,, Armaan saab ne manna kiya thah ,, mujhe nakul ne ye kapde diye hein , chupke se .
Rsbh: accha kiya , unhe baad mei mai bata dunga .
After half ab hr Armaan came there nd Maan rushed to him worried .
Maan: Ammy , how is Geet ?
Ammy: calm down Maan ,,we did d operation nd took out d bullet from her arm , but d bullet hit d bone too .
Maan: means ? is anything serious ?
Ammy: no ,but bone bhi fracture hei nd we placed a plate there ,,
Maan: cn I see her ,, wo hosh mei aai ,, usne baat ki ?
Rsbh: Maan usse abhi hosh mei aane mei time lagega beta ,, we have to wait .
Ammy: atleast 2 hr Maan .
Maan: Ammy, bro just tell me d truth ,, she is out of danger na ,, usse kuch hoga to nahi na?
Ammy nd Rsbh wr shocked seeing this diff side of Maan ,, they never saw him this much worried ,,
Ammy: let her open her eyes nd get conscious ,, only then we cn say anything , but for now we cn say that operation went well ,, now wait for her response ,, u go nd change ur clothes buddy ,, dad we have to inform them now.
Rsbh: yes ,, Maan go nd change beta.
Maan went in restroom to change ,, his heart was sinking seeing that dried Geet's blood on his clothes ,, there Ammy talked to Rsbh nd got d whole story od that mis-happening at KC's site ,, he was surprised nd shocked that Geet was working at KC's site nd saved Maan putting her life in danger .
Ammy: dad what u say ,, it's was co-incidence or fate which brought Geet there nd she saved our Maan ,, it's really unbelievable .
Rsbh: I don't know beta , may be this is our good luck,,not only Maan's life , but this girl saved our family's happiness ,, Ammy how is her condition , I have to talk with handas ,, they wr talking when Rsbh phone buzzed nd his eyes widened seeing bauji's name ,, it means they got d news .Maan too came out from RR worried Mr Roy talked to him ,,he asked about Geet nd coming there ,, he said that they had Geet's bags nd phone with them nd had informed her family about her injury ,, they didn't said that she was serious but injured .
Maan: bade papa ,, handas got d news ,, Geet's boss had informed him that Geet was injured nd now bauji nd her dad is calling me ,, I didn't pick d call ,, mai kya kahu unse ?
Rsbh: sshhh,, I m talking to them .
Rsbh pick d call nd replied composing him ,, he heard a worried voice of bauji nd overe heard Mahi's voice too ,, Rsbh sensed that all wr hell worried for Geet .
Bauji: Rsbhi beta ,, Geetu's Boss called us with her phone that she was injured at site nd Maan took her to hsptal ,but Maan is not picking d phone ,, we r very worried pplz tell us about her if u know something ,, r u with her?
Rsbh: yes I m with her bauji,, relax ,, mai Maan aur Armaan hei uske sath yahin hsptl mei.
Bauji: wo theek to hei na ,, humari baat karao usse .
Rsbh looked at ammy nd Maan helplessly: bauji usse stitches aaye hei aur meds inj ke effect mei hei jaise hi hosh mei aayegi apko call ker dunga ,, aap sab tense matt ho ,, hum hai na yahan uske sath ,, bauji aap aur use mom-dad agar chaho to aa jao yahan .
Bauji: stitches aaye hein ,, chot jyada lagi kya ,, kaise lagi ?
Rsbh: wo site per kuch goons ne prob ki unki team ke sath ,, police complaint ker di hei aur Maan sab dekh raha hei ,, aap daro nahi aur aa jao yahan ,, phone per aapke dil ko tasalli nahi milegi ,, aur haan geet ko abhi 2-3 din hsptl mei rahan apadega ,, Armaan hei yahan ,, aap chinta matt karo.
Mahi took phone from Bauji: Rsbhi ji , hum aa rahe hein ,, plzz humare aane tak Geet ko akela matt chodna ,, I m feeling bad to trouble u nd ur family , but plzz do this favour for us ,, we'll reach there ASAP ,, plzz tell Maan to talk me .
Rsbh: plzz mahi ji ,, don't say that ,, we r with her ,, I'll tell Maan to call u .
Mahi: thanku so much .
Mahi cut d call nd Rsbh told Maan to call mahi bcoz he wanted to talk him ,, Maan shied nd sat in chair ,, took few breaths to garner his courage ,, didn't know what Mahi uncle asked from him ? Ammy nd Rsbh went to ICCU to check Geet ,, Maan called Mahi with a thudding heart.
Maan: hello , uncle .
Mahi: Maan beta , what happened to Geet ,, how is she ?
Maan gulped : uncle , it was a clash nd few goons came there nd started creating disturbance at d site ,, I was also there ,, a goon tried to hit me but Geet came in mid nd got hurt ,, I m sorry uncle ,, she was hurt bcoz of me ,, u don't worry I m with her nd won't leave her alone .
Mahi: I trust u beta , I know u nd all will do ur best for her , but we r away nd worried after listening about her injury , we r coming there,, sorry beta we'll trouble u calling u again nd again to knaow about Geetu .
Maan: plzz uncle don't say sorry ,, I m with her nd u cn call me any time .
Mahi: thanks beta .
Maan: we r waiting for u uncle ,, informed me when u'll reach here nd where ,, i'll send d driver to pick u .
Mahi: Ok beta nd plzz call me when Geet awake .
Maan: ji,, sure.
Time was dragging but every passing min becoming heavy for Maan he was dying to see Geet ,,craving to listen a word from her lips so that he cd assure his heart nd mind that she was safe nd out of danger ,, this hanging situation was killing him entirely ,, soon Mr Roy RM nd Pji reached there with Geet's belongings ,, they asked about Geet's condition nd Maan replied them ,, then started d main convo about sethi nd police enquiries.
RM: we r very strong at our side ,, sethi nd his boys had no space of escaping ,, we have solid proof against them .
Pji: Geet was all planned nd nd somewhere knew d bad intentions of Sethi's so she recorded all his nd his boys talks in phone nd yesterday too she hinted RM to record d threatening of Sethi's boys ,, we showed all to police in front of Sethi ,, all will go behind d bar .
Maan: what about those goons ?
Mr Roy: police caught sethi nd nd to save him lil he deffo make those boys his pawn ,, he is scared now nd said that he didn't want to harm anyone physically but that boys did that of their own ,, now he dragged all with him who wr helping him ,, these selfish ppl use each other for their greed ... ye log kisi ke sage nahi hoty .
Maan: I made them all rot in hell .
Mr Roy : u don't worry mr khurana ,, they deffo will ,, I m with u .
Maan: thanku mr Roy , but there is a request ,, I don't want any media hype , aur Geet ka naam bhi nahi ,, i'll handle them in my way nd need to keep everything away from media.
Mr Roy: as u wish ,, we'll talk to police about it .
Maan: humm ,, let d Adi come .
They talked few more time ,, saw Geet from outside nd then left ,, they have to handle d situation at site ,, RM handed Geet's belongings to Maan to handover her family when they reached nd her mob which had d recording ,, Maan was amazed seeing Geet's smartness ,, she was playing safe sensing Sethi nd his boys intentions ,, these recording wr d solid proof nd rest he'll see .
Precap ---- family tension nd Maan's decision ....
Part - 26
sorry for mistakes ...



Edited by singh24 - 08 May 2015 at 11:53am