[MEMBERSONLY ]
Thanks to .ArshiHamesha.for making this special banner. This is testimony for my IF bandhan.
*** NOTE - First 2 chapters I have written to laid the background of Arnav and Khushi's life so far...
***Since its Mother's day ... So I added some special moments amoung Garima Khushi n Payal...
"Happy Mother's Day to all the mumma"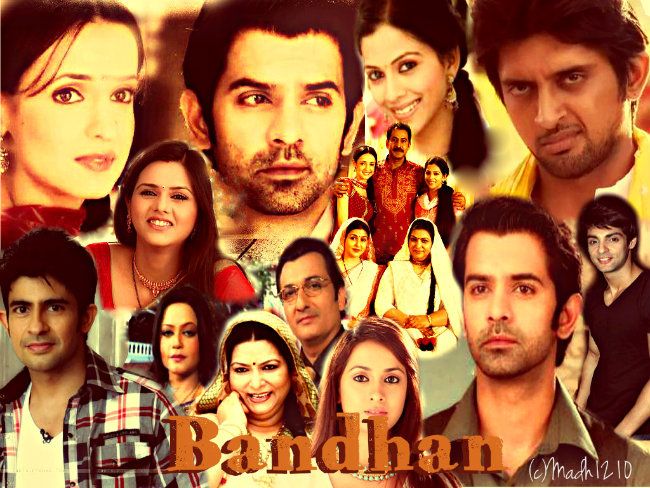 CHAPTER 2
At GM-
Like every day after praying to her devi ma Khushi went to kitchen to prepare breakfast
for everyone. Though they have Ramu kaka and other house helpers but according to her chachi, Khushi has to work.
Khushi was setting up the breakfast table that's when she heard the land line ringing.
Since no one was there Khushi picked up the phone.
Titaliya, how are you my child? Buaji said happily as soon as she heard Khushi's voice.
Buaji, I am good. How are you buaji? How is your health? How is your knee pain? Hope you are taking good care of yourself.
Bas bas parmeshwari , so many question in one go. Take a breath. I am good and yes taking care of myself. Now tell me about you?
I am good buaji.. Chachiji is here I am giving the phone to her. Bye buaji.
As soon Rakhi had heard buaji word, cursing her SIL, came very fast to grab the phone from Khushi.
Rakhi in very sweet tone said Pranaam Jiji, how are you?
I am good. I was missing all of you that's why I called you in so early. How are you all?
Rolling her eyes Rakhi said we all are good jiji. We too are missing you. But what to do Delhi
weather doesn't suit you. But your health is very important. After chatting for 2 mins she said bye to her.
She never liked her SIL n Khushi. But she has to do everything to stay in her good book.
Rakhi was very angry after the call and shouted where the hell my tea is?
Khushi sent the tea with Ramu Kaka as Rakhi doesn't like to see her around. Ramu go and send
the khushi. Seeing Khushi , Rakhi said today no one will be at home so don't cook any food.
Khushi nodded and was thinking whether to ask or not. Then she heard
Rakhi shouting why are you standing on my head if you want to say
something say it fast. I don't have whole day.
Chachiji, woh...woh...Since no food to prepare today and rest of the work
I have already done. hmm m..m.. may I go to Payal's home?
Rakhi thought for a min and said yes and make sure you are back by 7pm.
Khushi thanked her Devi maiya and ran to kitchen and told Ramu Kaka
to take care of everything and left for Payal's home.
Sharma's Place -
Khushi saw the door was open so she tip toe and closed Garima's eye..
Reconginishng Khushi's hand Garmia said aare Khushi bitiya .. so early in
the morning? Are you ok?
uff ohh Amma , how do you recognise its me.. Khushi said.
Seeing worried Garima, khushi hugged her and said no work at GM so
chachiji allowed me to come here.
Amma, where is payaliya ? She is her room. You go and call her.. Then
we will have our breakfast together.. Garima said.
Seeing Khushi, Payal run towards her. Khushi understood Payal's fear
and said relax I am free today till 7pm so I come here.
Hearing this payal was happy but making sad face said I have to go to
college and I will be back by 1pm.
Then I will have good time with my Amma.
Once you are back then you can join us and evening will go to temple
now cheer up and lets go Amma is waiting for us , said Khushi..
Shashi also came home and said now I know why so much laughter,
after all happiness is here, that what he call to Khushi .
Hearing Shashi, Khushi run and hugged her babuji very fondly
Shashi patted khushi's head.
Hearing Payal's call Khushi went to her.
Shashi was very happy to see Khushi.. Now days he is very worried for
Khushi... He still remembers the day when he met Khushi for the first
time and how the innocent soul captivated him. It was at school function
he saw an angry Payal ,when few kids were teasing Khushi that
she doesn't have parents and seeing Shashi Payal had shouted to those
kids there is Khushi's Amma babuji, if you don't leave now then I will
complain to principal.
Then Payal went to Shashi and told Khushi is her bestie so can she call
you Babuji as well?
Hearing this from Payal, Shashi went to near Khushi and said won't you
hug your babuji, happiness and spread his arms..
Listening this Khushi hugged him and cried to her heart.
Seeing Khushi like this Garima went near her and said Bitiya won't you
hug your Amma?
Khushi and Payal were sitting in Garima and Shashi's lap and talking and
laughing that's how Madhumati saw them.
Seeing her, Khushi ran to her and said buaji now I also have my Amma
Babuji. Let me take you to them. Since then Madhumati is jiji to Shashi,
Garima and Maddy Bua to Payal.
Shashi chuckle remembering when Khushi turned 10yrs how she had
pastered him to teach her to make jalebis.
Now she is expert is making all the sweets. Daily, Khushi along with her
buaji use to spend lot of time with Sharmas. However Guptas never talk
to the Sharmas and all were going well until the day when Madhumati
shifted to Lucknow.
They never saw Guptas taking care of Khushi. It was always Shashi and
Garima who were there for Khushi.. Infact Shashi Garima wanted
Khushi to stay with them but Khushi said it doesn't matter where she
stays as she is always their daughter and she doesn't want her
chachi chachi to feel bad as they can't give time due to their busy
schedule and Payal supported Khushi.
Khushi and Payal are extreme talented girls. They always topped in
studies, arts and sports.
Shashi and Garima were very happy when both the girls got the
admission in one of the best institute of fashion designing...But soon it
turned into worry when Khushi left the college. Now her visit to
Sharmas also reduced. When they asked her again and again she just
said she doesn't want to study anymore and asked them now will they
stop letting her call them babuji and amma . They were shocked to hear
that and told her no matter what she is their bitiya and nothing can
change this. Then Khushi took promise from them not to tell buaji and
they will never talk to Guptas about it. They were shocked when Payal
was supporting Khushi...
Shashi came out from his thoughts after hearing the girls screaming east
or west Amma is the Best!! And dancing around Garima holding aloo
poori in plates..
He just prayed to devi maiya to protect his daughters and their
Bandhan ...
Teaser Chapter 3 - ASR meeting with Guptas
Update mostly by 14/15 May
======================


Edited by madhu1210 - 30 June 2015 at 9:27pm