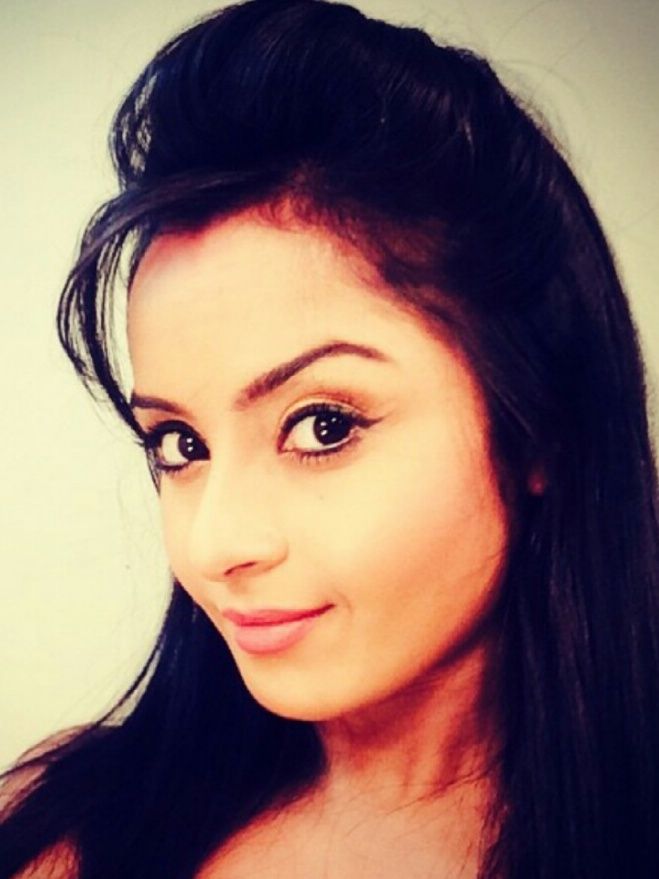 ASAR YE HUA HAI
NAZAR NE KAHAA HAI
PALKO KO BAITHJAA TU AAKE
CHAAHE MERI NEENDE LEJAA CHURAAKE...
they met, they came to know each other, they felt and fell for each other but we all know that life is never a bed of roses for everyone, if we decide to choose a different path, if we decide to make a different decision, if we decide to follow our heart we have to struggle so now let us know how did anuraj struggle for their life for their love when everyone went against it but they stood strong together like never before...
Her favorite candy floss was something that she had least interest in now. she was lost in her own day dream as he held her hand and asked her- IS EVERYTHING OK HONEY??? she did not respond but suddenly tears started flowing down her eyes thinking about her father's words if how he will never ever let ANUshka & RAJat become ANURAJ and why??? just because minty never liked her! anu herself knew that as a middle class small town girl she never deserved rajat but the truth was they both loved each other- the beginning and end of all! he again tried to ask but she just walked away...
He knew that she was not at all fine; she was hurt because no one was ready to understand the girl's condition who always understood that of others. ALKA kept on blaming rajat for going against shastri, she thought he was a major reason for her father being unwell! Forget about supporting DEV actually hated anu because rajat had just rejected her saying that he loves anu! it really seemed that every villain on earth was behind them to ruin their blooming lovestory!
she recalled some unforgettable memories with rajat and even the pinching words shastri had just said to her about how he will not let anu and rajat be together and that very moment a box of chocolates appeared in front of her- YOUS FAVORITE HONEY!!! rajat said. she looked at him and now the affection in his eyes comforted the pain in hers, she took the box, taking out one piece, she handed it over to him- YOUR SHARE!!!!! and they both smiled
She was busy watering the plants as he held her from the back... pls rajat ur mom will slaughter me if she sees us like this! don't worry anu and don't be afraid of our so respectable parents, he said. but rajat I really don't like it when they hate to see us together, I feel like m disobeying them, m disrespecting them... cant our shared life be simpler??? and she weeped. wiping her tears he whispered in her ears- SWEETHEART, IF EVERYTHING IS SIMPLER THEN WHAT STORIES OF OUR LOVE WILL WE NARRATE TO OUR MINI ANURAJ??? he asked her to relax as her fists dotingly hit his chest.
again lost in her own thoughts as she walked down the staircase holding a stack of blankets when she bumped into him. heyy anu I have to report to Srinagar airforce base urgently so I will see u after 2 days he informed her while helping her with the pile of blankets. but rajat alka didi and rohan jiju are bringing an alliance for me tomorrow, she sounded worried. don't worry honey, I know u will womanhandle him successfully he said as he winked, first looking left then checking right he gifted her cheek with a nice kiss instructing her to miss him!
the next day arrived and so arrived VEER AGNIHOTRI, a perspective groom for anu who seemed to be a nice guys but all his jokes which neither had a head nor a tail seemed very annoying to her. as he continued to irritate her she just blowed up on him screaming that she is not at all interested to marry him, she does not even like all his very old and pathetic jokes!!!! she continued bashing him up until and unless shastri interfered. it was when veer kept his teacup back in the tray, got up, apologized and left! anu was breathing relief and shastri was fuming with anger along with drowning in embarrassment! but anu realized how right rajat was about her womanhandling annoying creatures!
HAAANCHHHUUU!!!!! and this was the sixth time she sneezed while cleaning the storeroom when he tickled her from the back... rajat what is wrong with u now??? she questioned. as she tried to speak he put a finger on his lips and whispered in her ear- DEAR, M GOOD AT PLAYING HIDE AND SEEK BUT NOT RIGHT NOW!!! as he moved closer, her heart started pounding but this is what she had missed all these days- the strength with which he held her, the fragrance of his warm breathe, the passion his eyes reflected, she lost herself in him. he caressed her neck, opened each and every braid of her French plait and when his lips met hers, the delightful feeling was nothing less than a daydream coming true...
will you both pls stop poking ur nose in our life and mind ur own business, concentrate on ur own marriage MR. & MRS. ROHAN PANDEY, an agitated rajat warned them in a high pitched voice. as alka tried to defend her husband anu was ready to counterattack! didi please u better watch ur tone while talking to rajat because he is the same man because of whom ur marriage is saved today, because of whom ur husband is trusting u, because of whom ur husband claims to love u... just then she held rajat's hand and walked away...
anu without rajat holds no meaning in my life she said as she tried to walk away but he pulled her back towards him she then buried her head in his chest crying her heart out... rajat who was very much frustrated with rohan's unnecessary interference in their life and alka's not so needed nagging to anu, all he did was holding anu tightly by her shoulder and saying- JUST TRUST ME!!!
papaa is again having fluctuating blood pressure levels she sobbed as he embraced her. don't worry everything will be fine he said to comfort her but the very next moment he was able to figure out that even she was not keeping well, was shivering with fever. he called the doctor and took her to her room and then he actually joined hand in front of shastri literally begging in front of him to let his daughter live with what she loves and what keeps her happy but again shastri started his dialoguebaazi...
sir we better cut the crap now because its high time, I want to make it very clear that I love ur daughter very much and even she does but she does not love me as the way she does to u, she respects u too much to disobey u or else I had many chances to take her and run away from here so my humble request is let us be together, for ur daughter's life. he made repeated requests with his head bowed down!
shastri's heart melted seeing his daughter's weak health condition and his ego had to surrender against anuraj and their love...
she woke up the next morning with a severe headache but a very pleasant surprise for her was rajat examining her cupboard and finally taking out an orange and pink lehengaa... rajat, what r u doing with my clothes??? OHH good morning love, now get up have ur breakfast then ur medicines and then get ready! we r getting engaged today... WHAT???? she screamed in surprise, how did all of them agree? shastri uncle had to agree one fine day and least u worry abt my mother she knows me coz if she is stubborn, m thick skinned!!!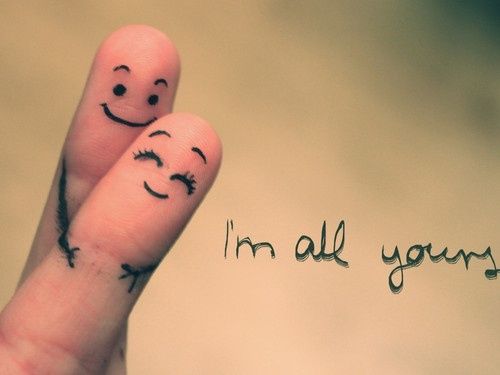 patience beared sweet fruit and all their efforts paid off, their story was not a simple one but being together they learnt to be tough and strong and that was the beginning of a beautiful relationship...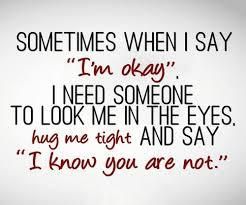 there always exists a person who understands u maybe more than u understand urself, so because of such people a life which is difficult, seems simple and easy and so we enjoy little shared moments!!!!!!!!





HOPE U ALL ENJOYED IT!!!
CREATION CREDIT TO MY [email protected], she made the first one specially for my OS, thank u


GIF CREDIT TO MY HONEY [email protected] she made the gif's for my OS on my request so thank u


SPECIAL CREDIT TO MY [email protected] coz as always i have digged a good amount of her brains