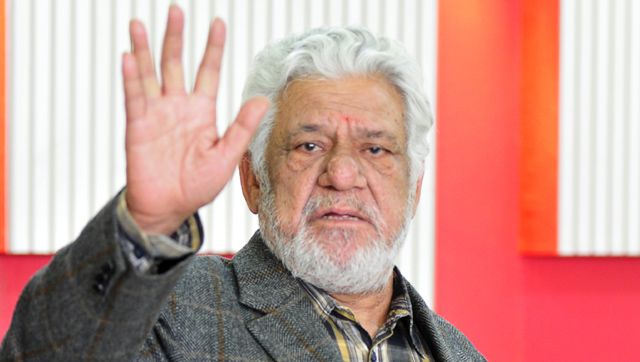 Too little, too late, feels Om Puri about the government awarding Pran (in 2013) and Shashi Kapoor (this year) the prestigious Dada Saheb Phalke Award when the stars were either too old or too unwell to personally attend the event.
Reasons Om, "Why give recognition when the recipient is in no position to recognise anyone? They had to go to Pran saab's home and give him the award. We could clearly see that he had no idea what was happening. It was really sad."
"At least Shashi Kapoor is able to emotionally enjoy his award", notes Om, adding, "He couldn't physically make it to the event in Delhi due to frail physical health, though. I remember Shashi's elder brother Raj Kapoor being too unwell to attend the Phalke award ceremony in Delhi. He insisted on going nonetheless. At the function, he was too ill to go up to the stage to get the award when his name was announced. The honourable President at the time had to come down to Raj saab's seat and give him the award. Raj saab collapsed at the function and never recovered."
Om feels our icons need to be honoured long before the end of their twilight years. "In fact I'd say write their obituaries in their lifetime. Let them know what the world feels about them," he says tersely.
A source close to the National awards agrees with Om. "Why just Pran saab or Shashi ji? Even the Bharat Ratna was given to Atal Bihari Vajpayee way too late. Lata Mangeshkar and Sachin Tendulkar were fortunate to receive the Bharat Ratna in their prime."