Yeh Hai Mohabbatein: Subbu to come closer to Ishita in Raman's absence!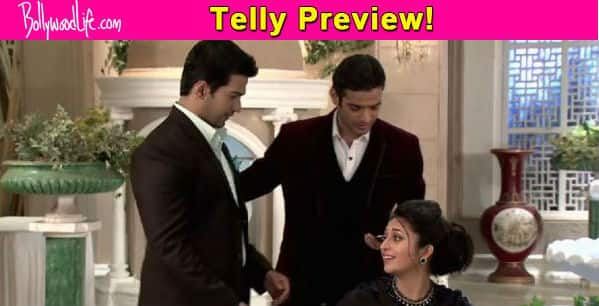 Pinkvilla
Now that Raman is away, Subbu will be seen around Ishita a lot more. Will trouble come knocking on the Bhalla's doors soon? Read on to find out!
In the last episode, we saw Raman(Karan Patel) finally expressing his feelings to Ishita(Divyanka Tripathi) in the most filmi way possible. The latter was flattered by Raman's words and the two shared some rather special and romantic moments together. Meanwhile Rinki and Mihir(Raj Singh Arora) were seen winning the competition and being selected for their trip to Kerala. Later, Raman was seen leaving for his business trip to America, leaving a gloomy Ishita behind. On the other hand, Rinki and Mihir had a tiff, where she refused to go to Kerala with him. The episode ended with Ishita informing Raman that she misses him way too much!
In the upcoming episode, we will see Ishita trying to keep busy in order to distract herself from missing Raman. She will indulge herself in Ruhi's school project and Mrs Bhalla will make fun of her. Ishita will be furious with Raman for leaving her behind and will be teased by Simmi for her juvenile behavior. On an interesting note, now that Raman's away, Subbu(Amita Tandon) will be seen more often with Ishita!
Uh oh, do we sense trouble in Bhalla land? How will Raman react to Ishita's closeness with Subbu? Stay tuned to find out!