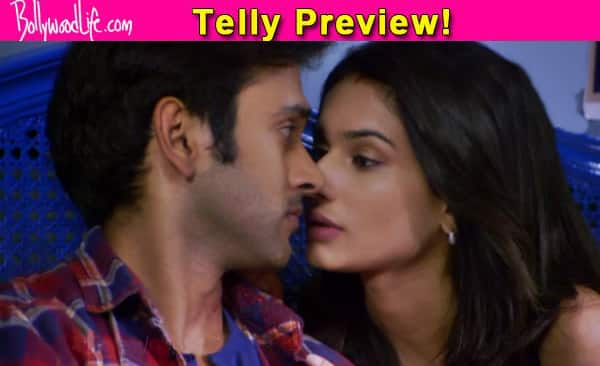 He is jobless, a thief and off late a wife beater - there is no reason why the Gangwals should tolerate Summit - so will they get Dolly to divorce him?
In the recent episodes of Nisha Aur Uske Cousins, Nisha (Aneri Vajani) is seen dressing up for Kabir (Mishkat Verma) on his birthday and throwing a big bash for him. During the party, Summit(Paaras Madaan) robs the Gangwals' jewellery and when Saurav (Vibhu K Raghave) catches him red handed, he locks him up in the store house and walks away. Summit later joins Kabir's birthday party where he ill-treats his wife, Dolly (Purvi Mundada) for ignoring him, seeing this Nisha gives him a piece of her mind and warns him off.
In the upcoming episode, Summit will want to take revenge on Nisha for burning his hand. He will reveal their contract marriage to the whole family, which will shock the Gangwals beyond belief. They will accuse Kabir of spoiling their daughter's life and abuse him. This will hurt Nisha as she is in love with Kabir and she will reveal that it was their plan together. Seeing that the issue is losing importance, Summit will then frame Saurav of stealing jewellery from the Gangwals. Without any proof, Kabir will stand for Saurav and together with Nisha they will try proving their friend innocent.
Soon Summit's real face will be revealed to the Gangwals and they will be in for a rude shock seeing the change in their son-in-law. The Gangwals will be broken hearing that the marriages of both their daughters are messed up and about to break. The family will reunite and try to find a solution to get Nisha and Dolly settled.
In all this chaos will Nisha tell Kabir that she has fallen for him? Will Saurav stand up and express his desire to marry Dolly? What will Dadaji do with Summit and Kabir? To find out stay tuned to this space.