Once upon a time, there lived two alien-looking humans named Manda and Neetu.. They were jealous of another alien-looking woman named Kamla and her beautiful daughter Kalpi since they had started a Dhaba in the chawl they were living in.. They decided to make both Kamla and Kalpi bow so low that they cannot lift their heads up..Manda and Neetu planned to put a cockraoch into Puran Poli of one of the delegates so tht the impression would be bad..
He saw wht she was going to do.. The others in his family were busy talking with each other.. Rangoosky stared at his Ladyroach as she bit her lip and stared at all the cockroaches..
Rangoosky - If she touches me and picks me up, then she is my ladyroach..
The lady picks up Rangoosky in her hand.. The other cockroaches shout at him as to try and escape..
The lady puts him in her saree and takes him away..
Rangoosky - This is my Ladyroach ... TUJHE DEKHA THO YE JAANA SANAM plays in the BG
Rangoosky was enjoying his rest in his Ladyroach's saree. He is happy that he had found his true love atlast..
The lady in the yellow saree reaches a place where a woman is getting ready Puran Polis.. So the lady with Puran Polis is Kamla and Rangoosky's Ladyroach is Manda
Manda : Kamla Tai.. Vo khaana ko zaraa dekhiye na.. To the lady next to Kamla.. Tum bhi jaao na..
The lady frowns at her and goes away.. Manda takes Rangoosky out who for some reason was unhappy to be out of his Ladyroach's warmth
.. She puts Rangoosky inbetween the Puran Poli and goes away..
Rangoosky - My darling Ladyroach... Dnt leave me.. Take me with you..

Kamla take the Puran Poli and keeps it on the table..
Ragoosky is still crying.. Puran Poli is disturbed with his cries.. Puran Poli - PP
PP - Why the hell are you crying ? Dnt make me look ugly..
Rangoosky - Who are you ?
PP - My name is Puran Poli.. My friends call me PP
.. I am one of the favourite Maharashtrian dishes here..
Rangossky (Still crying)- Congratulations..
PP - BTW, why are u crying ?
Rangoosky - My Ladyroach just left me and went away..
PP- Ladyroach !!! Who is it ?
Rangoosky- The one that dropped me here and left..
PP- U mean tht snake ????
Rangoosky- Dnt u dare call my Ladyroach a snake... She is my Ladyroach..
PP-Ok ok.. Sorry.. I wnt call ur LADYROACH names...
Meanwhile, Kalpi gave water to Raghav and they both stared at each other.. TUM HII HO in the BG
PP-Dnt u thnk the girl looks pretty ?
Rangoosky (Looking at Kalpi)-She looks so very beautiful..
PP- I request u keep ur emotinos under check. The guy she is staring at is her husband and he will brush u in no time..
Rangoosky- No no... Am happy with my Ladyroach.. The girl and her husband are made for each other..
Suddenly, Raghav's phone rings and he tells,"Pakhi !! I brought my delegates to Kalpi's Cafe.."
Rangoosky- Now who is this girl ?
PP- She is his wife..
Rangoosky- Wht ?? Wife !!
PP- Dnt freak out.. She is his fake wife. Their wedding was fake.. Just like the fake girl she is, everything between her and they guy are fake..
Rangoosky- Hw do u know so much ?
PP- As I told, am very famous.. And am a Maharashtrian dish.. And to tell, this show is being shot in Maharashtra and I am very famous on the sets
.. I heard tht the girl Pakhi is hated by all fans of Ek Mutthi Aasmaan..
Rangoosky (Thinking). I think I know her..
PP- Who ?
Rangoosky- Is it the same girl who keeps calling Kalpi's huaband as MR. AASHIQ, HE IS SO HANDSOME and I KNOW U ARE CRAZY ABOUT ME ??
PP- U r absolutely right.. BTW, hw do u know so much about this ?
Rangoosky- Did u forget tht I hav cousins all over the world ? I get news from every nook and corner of the world..Ohhh.. Look.. Kalpi and her husband are staring again at each other..
They both saw tht Kalpi and Raghav were staring at each other. Kalpi tunred to go but suddenly she Rangoosky in the Puran Poli..
Rangoosky- OMG !!!!! She is looking at me..
PP- Yes.. She is.. Maybe she has found out tht u are annoying
Kamla comes there and she also sees it in shock..
Rangoosky- Kalpi's mother is also looking at me.. Am I that handsome ?
PP- Oh Shut Up You Idiot.. She is staring at you in shock..
Kamla looks at the PP nad the delegates.. She gets an idea..
Kamla : Are Deva !!! The PP has become too cold.. I will get you another plate.. Just wait..
She takes the plate away to another place and summons all the people working in MUMBAI EXPRESS..
Kamla- Who did this ? Who put the cockroach into the PP ?
Manda- It might have come by itself.
Kalpi- No Manda Tai. A cockroach doesen't come into fresh dishes.. It only comes into waste dishes..
Kamla- Kalpi !!! Maybe the cockroach is pregnant...
Kalpi- Aayi.. Hw is tht possible ? You dnt even know whether its male or female.
Kamla- Kalpi.. I gave birth to you and Pakhya.. I know whether its male or female..
Neetu- Tht's impossible.. According to a study, I read in the internet tht Cockroaches are born pregnant..
Kamla- Sach Mensaahb ??
Neetu- Haam Kamla... Internet Ji Ki JAI HO..
Kalpi- Stop it both of you.. Throw this PP and Cockroach out..
One of the ladies picked up the PP..
Rangoosky- Enjoy MY FAMOUS MAHARASHTRIAN FRIEND, PP... Enjoy ur stay out
PP- Ur time will come soon.
Rangoosky-My Ladyroach will save me..
PP is thrown out.. Rangoosky thinks tht he wants to play LUKKA CHUPPI wid his Ladyroach and so runs away
Manda- I will catch it..
She runs behind Rangoosky and manages to catch him.. Rangoosky is pleased tht he is with his Ladyroach at last.. Manda takes him and throws him out..
Rangoosky- M Ladyroach !!! My Love !!! My Jaan...
... KABEERA MAAN JAA plays in the BG...
Sumone is laughing from behind.. Rangoosky turns around and sees PP there..
PP- How was ur time wid ur LADYROACH ??
Rangoosky- U were right.. She is a SNAKE..
PP-Oohhh... Someone just called their LADYROACH a SNAKE
Rangoosky- Shut Up.. Nw whr will I go ? I can't go back to my family. They will kick me out,.
PP- Well.. You are a platform and so am I.. Let's start our HOME SWEET HOME together..Wht say ?? PP&R Home...
Rangoosky- Ok.. I am alone and so are you.. Let's start PP&R and be best friends forever..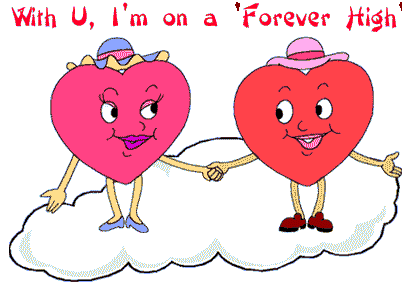 And so, The Puran Poli and The Cockroach Rangoosky became BEST FRIENDS FOEVER with their own home
PP&R
The End...