Ratiii !!!!

How are you dear ??
Love the title you chose for this analysis !!

I agree...DB should really throw her good-for-nothing son into the fires of Jauhar, sooner rather than later... Panauti lagaane ke alaawa koi aur kaam nahi hai us darpok, nalaayak ke paas

I just loved DB in the episode !!


And Amar Singh , cuteness and bravery, packed in one chota packet !!

Rati, this is for your amazing symbolism !!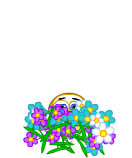 What an action packed episode it was !!
I did a little victory dance when Pratap entered the fort !! And Chittor aate hi, the guy's in full on superman mode
...The bg music was also sooo exciting and thrilling !! Hope we get more 'dishoom dishoom' in the upcoming episodes
Thanks for the fab analysis !
hope you had an amazing weekend too