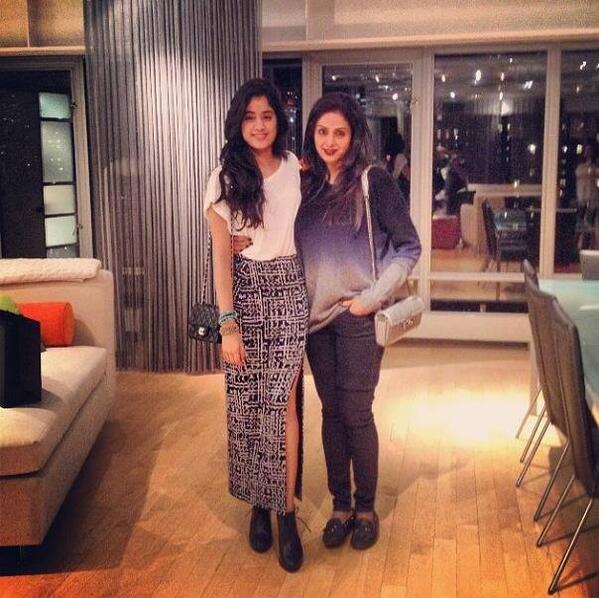 .
Sridevi is known to be very protective of her kids, Jhanvi and Khushi. The wife of the Bollywood producer, Boney Kapoor, was recently seen the Sri Kalahasti temple, Kalahasti in AP to attend a special pooja held in her elder daughter's name.
Sridevi was accompanied by Jhanvi, for whom the pooja was being conducted. As per the temple sources, the actress was conducting the Sarpadosha ceremony.
The Sarpadosha pooja is conducted to influence the prosperity and health of the individual in whose name the ritual is conducted, in a positive way. Thousands of people visit the temple every year to conduct this pooja.
Ever since Jhanvi made her fashionable debut in public spotlight, there are rumours floating around that she would be making her Bollywood debut soon. It looks like her mother is making sure she gets all the divine luck and prosperity needed to make all the right moves.Sridevi will be next seen in the Vijay-starrer, Puli, a Tamil fantasy flick that is touted to be one of the costliest movies ever made in India. She had gone to temple after having completed the latest schedule of the shoot