CANNES
So it has begun!
Why dont we have a tread for fashion/red carpet when its award session? We should have one thread for all the awards or red carpets, too!
Okay back to the thread here!
I am usually not one of those who praise or criticize Katrina but analyzing I do!
She looks stunning in the white dress. Does very well justice to her beautifully shaped body, damn those abs! She has her usually hairstyle, I wiiissh she would try something else - a updo, ponytail, hmm? But it does suit the dress and makeup well, so no problem, and the red color doesnt look bad either with the whole look.
DOWNER = her pose and death look! She really doesnt need to pose that hard, its not a photoshoot for some magazine.. she would have rocked that look facewise, too, if she just had smiled a little!!! A smile does some wonders, the best thing anyone can wear!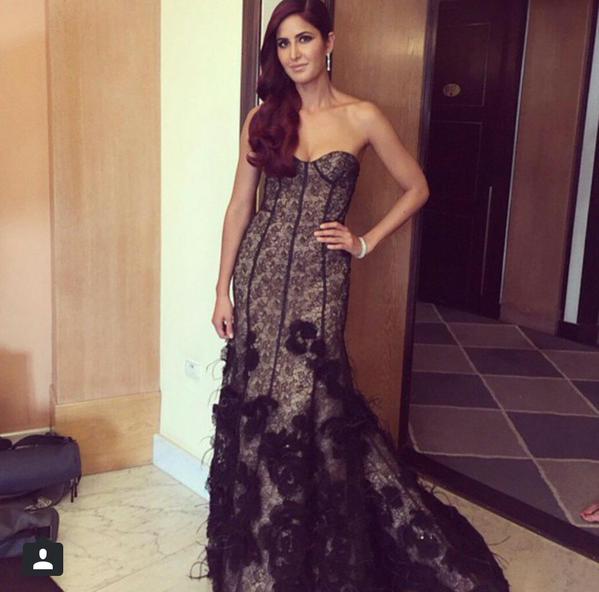 Not a fan at all! Biggest disappointment is the disappearing of her fit body! This dress does no justice to her! In the bust area the two "horizontal" lines make her breats look small and her strong waistline is gone, too.. its like her body goes out like a tent from there, and yeah it makes her hips disappear, too.. it loose its shape. Her hair is a bit different but it could have been much better, she really needs to experiment with other hairstyles..
Someone mentioned the makeup and dark lips.. has she ever done dark lips? Imagine dark red lips! Now that would do some fantastic wonders to her!!
Her makeup looks always the same, and exact the same.
Or is it just me when it comes to her hairstyles or does it look the same for the most..?