Wed, May 13, 2015 11:31am IST by
moumita bhattacharjee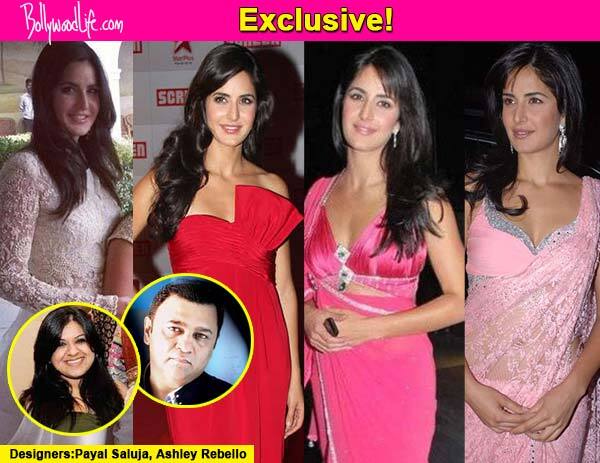 The designers tell us how the actress can look fetching on the red carpet at the Cannes 2015...
The 68th Cannes Film Festival begins today and we are all geared up to see how Bollywood's lovely maidens will fare on the red carpet. While the fashion police is on high alert today, movie enthusiasts are waiting to let world cinema unfold yet again. What we are especially looking forward to is Katrina Kaifs first walk on the red carpet. Whether she dazzles or disappoints is something we will know later but now here are two designers offering their tips to the actress.
Ashley Rebello, Salman Khan's most preferred designer who has also made Sonakshi Sinha, Shah Rukh Khan, Shahid Kapoor, Imran Khan and also Katrina Kaif look magnificent, wants Katrina to keep it vintage classic when it comes to her clothes. "At Cannes, people are given specifications on what to wear to a particular event. They even get a list of clothes. For Katrina, I would suggest a gown for movie premires. She looks absolutely stunning in Elie Saab and carries them beautifully. She can also go in for Chanel dresses which make her look gorgeous. She should keep it to vintage classic only."
Payal Saluja, who was the costume designer of Raanjhanaa and is presently making Udta Punjab lot look beautiful, also feels Kat should go in for gowns only. "She should wear something in the shade of pink or gold rose or a combination of both. She carries such outfits really well," explains Payal.
But ask them if Katrina should also go in for something desi and both the designers dismissed it. Ashley says, "She shouldn't experiment too much. If she has to wear something Indian, she would wear an Anamika Khanna design because she looked lovely when she wore one of Khanna's pieces at Arpita's wedding." As for Payal, she completely dismissed the fact that just because you are an Indian, you don't necessarily have to wear an Indian outfit. But if you must, Payal suggests her to wear any Indian outfit in European pink.
Payal also has some tips about Kat's hair and makeup. "She should go in for textured hair and soft curls or ringlets. She can add a little shimmer to her complete look," advises Payal.
Well, we are sure if Katrina sticks to these suggestions, she is definitely going to make those fashion followers really happy! Katrina, are you listening?
http://www.bollywoodlife.com/news-gossip/cannes-2015-designers-ashley-rebello-and-payal-saluja-suggest-what-katrina-kaif-should-wear-on-the-red-carpet/